KNOX COUNTY — Death row inmate Billy Irick was arrested in 1985 for the murder and rape of 7-year-old Paula Dyer in Knoxville. He is currently scheduled to be executed today, Aug. 9, 2018, in Nashville. This marks the fifth time an execution date has been scheduled for Irick since a jury sentenced him to death in 1986.
Below is a timeline of important dates in a case that has spanned more than 33 years. The timeline includes links to previous WBIR coverage of the case.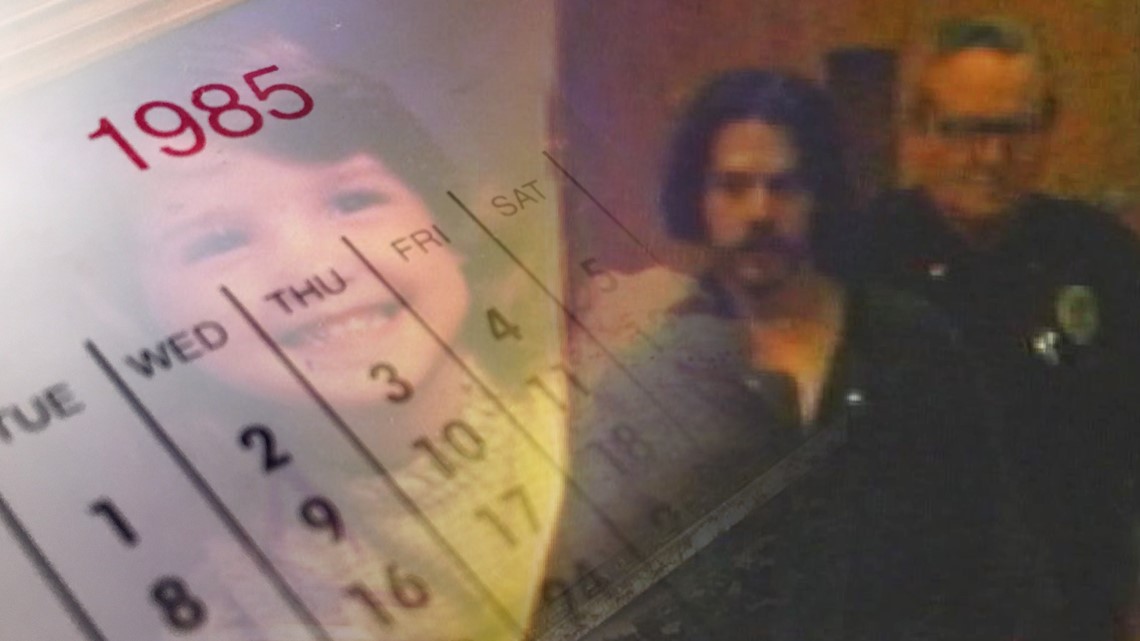 * Last updated at 4:30 p.m. on Tuesday, August 7, 2018.
1985, Apr. 16: Dyer arrives at Children's Hospital shortly after midnight and is pronounced dead. That afternoon, Irick is captured on I-275 in Knoxville and confesses to detectives.
1986, Nov. 3: Jury sentences Irick to death in the electric chair for first-degree murder.
1986, Dec. 1: Judge Jimmy Duncan sentences Irick for two rape convictions to two 40-year sentences.
1987, May 4: Irick's first scheduled execution date passes with no action while awaiting review from the state supreme court, as required by law.
1988, Nov. 7: Tennessee Supreme Court upholds Irick's death sentence. Schedules execution for January 1989.
1989, Jan. 15: Irick's second scheduled execution date passes with no action while awaiting a decision from the U.S. Supreme Court.
1989, Mar. 6: United States Supreme Court allows Irick's death sentence to stand. No new execution date is scheduled.
1990 - 1991: The Tennessee Supreme Court evaluates the constitutionality of the death penalty in-depth. In 1991, it votes to continue death penalty by a 3-2 vote.
1998, Jun. 15: Tennessee Supreme Court rejects Billy Ray Irick's post-conviction appeal.
1999, Jan. 1: Tennessee begins using lethal injection as primary method of execution. Those on death row before 1999 are allowed to choose lethal injection or electric chair. Executions resume in 2000.
2010, May 12: State requests an execution date for Billy Ray Irick, now 51 years old. Execution is scheduled for Dec. 7, 2010.
2010, May-Sep: Series of last-ditch appeals filed by Irick defense claiming mental illness, but Irick repeatedly deemed mentally fit for execution.
2010, November: Tennessee changes its lethal injection procedures to ensure inmates are unconscious before given deadly cocktail. Tennessee Supreme Court delays all executions to review recently-revised lethal injection procedures.
2012, April: Tennessee Court of Appeals approves new protocols to ensure inmate is unconscious before given lethal injection.
2013, October: Tennessee schedules Irick's execution for Jan. 15, 2014.
2013, December: Tennessee Supreme Court postpones Irick's execution to October 2014 due to legal challenges over new lethal injection drugs.
2014, May 23: Governor Bill Haslam signs law allowing use of electric chair if lethal injection drugs are unavailable.
2014, Oct. 7: Irick's fourth execution date passes, but is postponed due to ongoing lawsuit over secrecy of lethal injection procedures.
2018, Aug. 9: Billy Irick's execution scheduled for 7 p.m. Central Time at the Riverbend Maximum Security Institution in Nashville