KNOXVILLE, Tenn. — The ringleader in one of Knoxville's most horrific crimes arguing new information has surfaced since his 2009 trial that factors into his case has been denied a new trial.
A judge said Thursday there has been "no proof presented that would allow this Court or any factfinder to find that a reasonable basis exists to conclude that had the Thomas testimony had been presented at the trial, the results might have been different."
Lemaricus Davidson, 38, was convicted 10 years ago of kidnapping, raping and killing Chris Newsom, 23, and Channon Christian, 21, a couple who were about to go on a date the night of Jan. 6, 2007. He was sentenced to die for those crimes.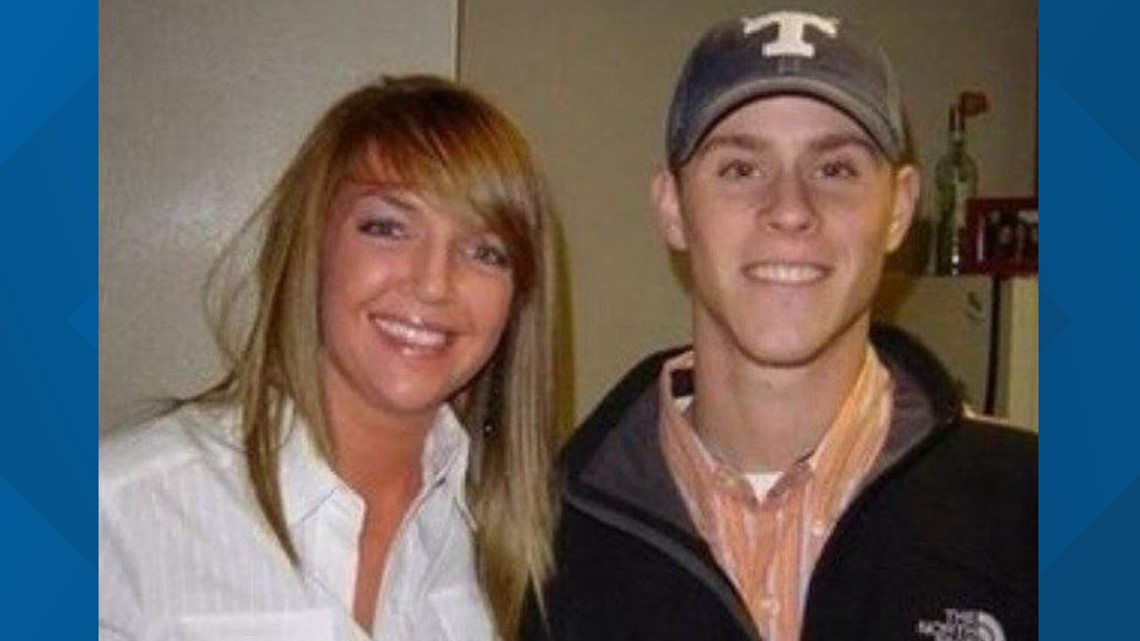 Davidson, who has already has been through a round of appeals and efforts to overturn his convictions, argued that a co-defendant's testimony in the recent conviction of Eric Boyd should be considered in a petition for a new trial.
In August, co-defendant George Thomas testified at Boyd's trial, who long had been suspected of taking part in the kidnappings and killings but had escaped prosecution. Thomas offered key testimony for the jury that helped convict Boyd at trial.
Thomas testified that he went along as Boyd brought Newsom to an area near some railroad tracks in North Knoxville. Thomas said he saw flashes from Boyd shooting Newsom and described a "whoosh" of flames as Boyd set his body on fire.
Thomas testified that Davidson remained in a house with Christian as Boyd killed Newsom.
Davidson's attorneys argue that since Davidson wasn't present for Newsom's killing, he wasn't responsible for it. They further point out that the mutilation of Newsom's body, since it was set on fire, was one of the "aggravating factors" that got him the death penalty. They said Thomas testified that Boyd was the one who set the fire, not Davidson.
Prosecutors counter that Davidson had a criminal responsibility for Newsom's death, even if he wasn't physically present for it. He was found with Newsom's shoes when he was arrested and had more of Newsom's possessions, including his driver's license, in his rental house.
Senior Judge Walter Kurtz observed, "I guess this hearing was inevitable."
Thomas was back on the stand again in October, recounting once again his version of what happened that weekend back in 2007.
Davidson, Thomas and Boyd are among five people who have been convicted of taking part in the crimes that weekend. Davidson was the second person tried.
He was asked from the stand Monday morning, "Who killed Mr. Newsom?"
"Was Mr. Davidson there?" the attorney asked.
Judge Kurtz, who also questioned Thomas from the bench, didn't seem convinced by the defense's argument. He said evidence clearly showed that Boyd and Thomas left the house with Newsom under orders from Davidson.
Kurtz said he would issue a written opinion with his decision in the case in about two weeks.
The families of Channon Christian and Chris Newsom were, as always, present in the courtroom.
Boyd and Davidson were friends, having previously spent time in prison together.
Thomas's testimony was the first time someone who actually was at Davidson's rental house had taken the stand to testify against another co-defendant. He suggested Boyd played an integral part in the killings and their aftermath.
Prosecutors, however, have presented consistent evidence that shows Davidson was, in fact, the ringleader. Forensic evidence shows he raped Christian.
Testimony has shown he got Boyd to go with him and Davidson's brother Letalvis Cobbins the night of the carjackings. They found the couple and forced them to drive in Christian's Toyota SUV back to the rental house.
Thomas recalled at trial Davidson leaving his rental home with Cobbins and Boyd and then returning with the victims.
Newsom was murdered within hours. Christian remained in Davidson's home, a prisoner in a bedroom. She was repeatedly raped by Davidson and Cobbins, tortured and eventually bound and placed in a trash can in the kitchen.
She slowly suffocated to death. Police found her body a couple of days later.
The killers all abandoned the house, scattering to hide in Knoxville and in Kentucky.
Cobbins is serving a sentence of life without parole for his role in the crimes.
Co-defendant Vanessa Coleman has been convicted of helping facilitate the crimes and is serving a 35-year sentence.