Knoxville — Knox County Mayor Tim Burchett is proposing an $819 million budget that features no tax increase as well as an idea for fully restoring funding for several schools programs if the school system would agree to evaluate magnet school and Project GRAD performance over a year.
"I think if I wanted to raise taxes, I could," Burchett said. "I have that trust level. But there's no need."
Burchett presented his last proposed spending plan Monday morning at the City County Building. He is term-limited this year and running for the U.S. House.
The two-term mayor's budget represents a 2.6 percent increase over last year, a function of natural growth in revenues. He's never proposed a tax increase to cover county services.
Mayor Burchett's Public Meetings Schedule: click here
Highlights of the document include what approximate to 5 percent raises for Knox County Sheriff's Office deputies and 3 percent raises for other Knox County employees. He's seeking more money for deputies to cover what he views as a disparity with other comparable sheriff's departments.
Knox County Commission ultimately approves and passes the fiscal plan.
County Commission chair Randy Smith recently proposed restoring full funding to several programs that were facing some cuts including magnet schools and Project GRAD, which help lower-performing, poorer students. Schools Superintendent Bob Thomas last month told the school board that in light of budget limits he wanted to target those programs, stirring broad community criticism.
Thomas said last month he wasn't satisfied with how well some students were performing and questioned whether the magnet and GRAD programs were worth continued support.
After the state saw in new estimates that more Basic Education Program money would be coming to Knox County than first anticipated, Thomas said he was able to put back much of what he'd proposed taking away in the system's $484.5 million share of county money.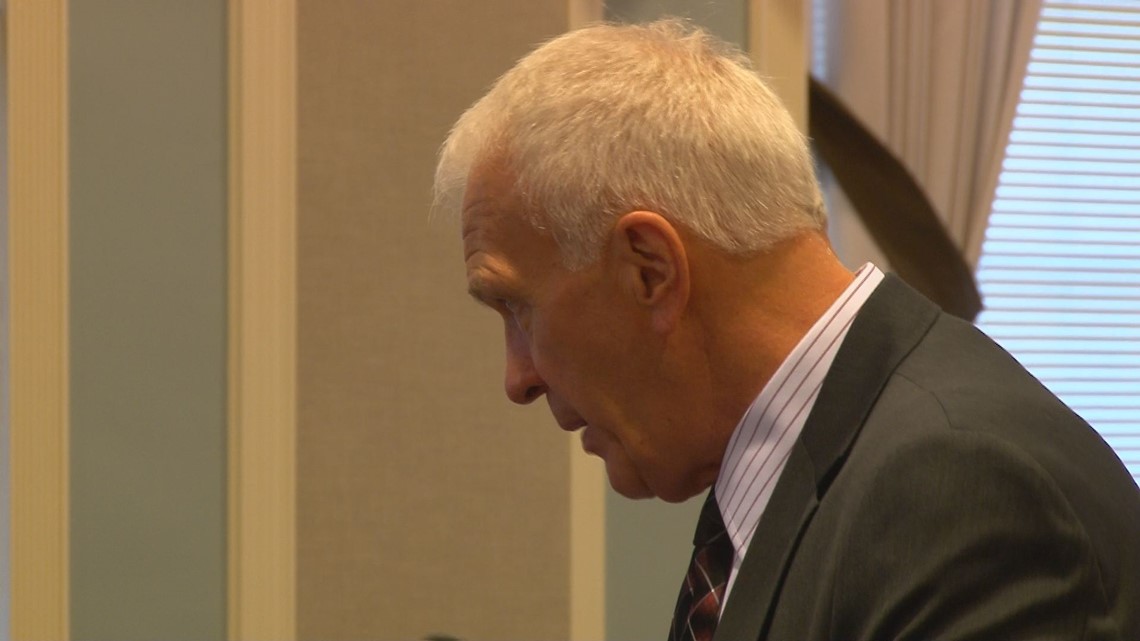 The school board narrowly approved the revised budget April 30, sending it on to Burchett. Questions about performance, however, lingered among some board members and school system officials.
Smith and Burchett propose with the school system's participation in restoring full funding for the year as a stopgap while also identifying in a formal agreement ways over the next 12 months to see how well the system is meeting measurable standards on student academic progress.
"We did a one year deal, and hopefullly, that'll take care of itself," Burchett said. "If the programs in fact do what we think they do, then the funding will be there. If not, then it won't be there."
It's up to the school system to accept the idea. They're under no obligation, and some board members may object. On April 30, the board narrowly approved Thomas's revised school budget.
From Burchett and Smith's perspective, the point is to add some accountability into how some programs are doing in educating Knox County children.
In an email obtained by 10news, BOE member Tony Norman warned against the partnership.
"We just fought this battle and decided against it," Norman said. "Please do not undermine this brutally painful decision. Grad and Magnet programs have grown in expense and diminished in effectiveness over several years and this is the first BOE to address it."
Board chairperson Patti Bounds was at Burchett's presentation Monday.
She says the relationship between the commissioners and the Board of Education is important.
"This particular board has worked very hard to develop those relationships with the commissioners and with the mayor," Bounds said. "I know I have. I think the rest of the board has as well, and I think that's why we've seen what we've seen today."
She says the board may choose to decide Monday night at a work session.
"I think it's a very, would be a very popular decision with the public, but it will be a board decision to make," Bounds said.
Other highlights of Burchett's new general budget:
*$3.2 million for Visit Knoxville from the hotel/motel tax fund.
*$444,000 for various attractions such as Zoo Knoxville and the Beck Center.
*$1 million toward finishing the first phase of the zoo's master plan, and another five-year, $5 million commitment for a second phase of the plan.
Burchett also addresses separate capital improvements for the new fiscal year.
*$2.1 million for the Sheriff's Office to pay for 46 new vehicles as well as items such as body cameras.
*$13 million for roads and engineering. Major projects include Schaad Road work, which the mayor's office says is the largest in county history.
*$4 million for "safety improvements" at needy intersections and sites considered to be crash-prone.