Knoxville — Electric scooters won't be rented in Knoxville any time soon.
The city council unanimously passed an emergency, 150-day moratorium on electric scooters that can be checked out via an app or on-demand location.
Mindful of recent concerns about the "shared mobility vehicles" in Nashville and other cities, the city's law director Charles Swanson said staff will spend the next several months studying how the devices should be regulated and how Knoxville could work with such vendors.
The measure specifically addresses use of the motorized vehicles on public property or the public right of way "operable...via a point-of-sale terminal or an on-demand portal, whether through a smartphone application, membership card, or similar method," the ordinance states.
City staff already have been discussing how to address the scooters, said Crista Cuccaro, staff attorney.
"We know that there might be some interest in Knoxville, so rather than just waiting for them to show up we wanted to take a more proactive approach," she said.
"We have had a couple of contacts from companies who have expressed an interest with it and want to know what our legal situation is right now," said Swanson. He didn't name any specific companies.
The scooter service Bird started in Nashville in May. The city then became embroiled in a dispute about the bikes' use on streets and public rights of way that led to a new ordinance being adopted last month.
Just last week, however, Nashville police complained the scooters still pose problems, especially when used on downtown sidewalks where they are banned.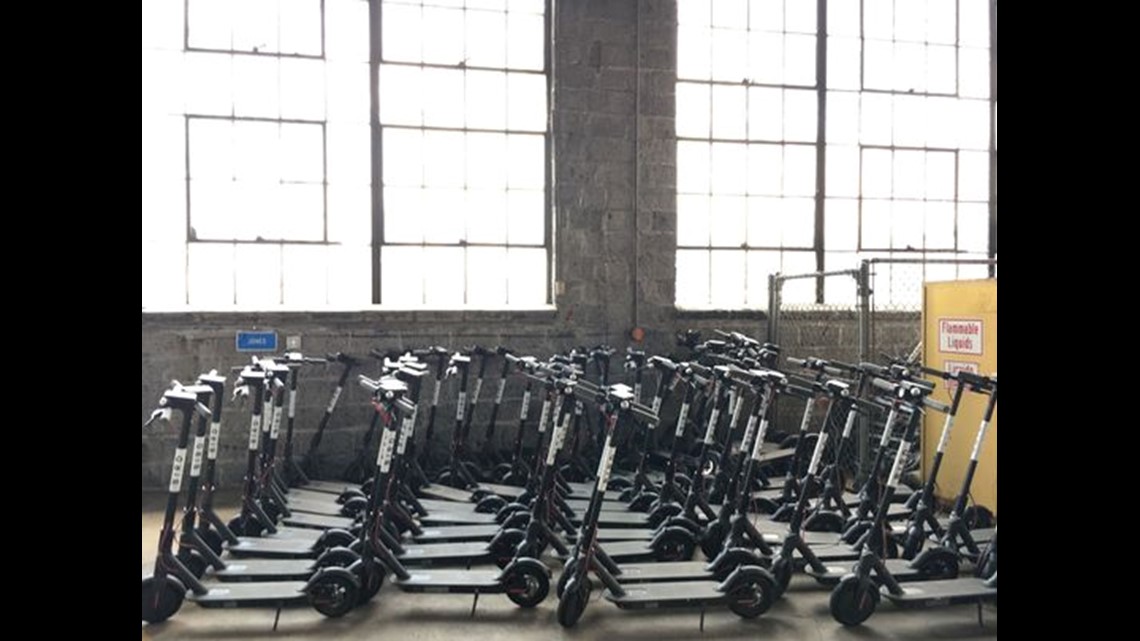 Nashville prohibits them being parked on public right of way. It also limits the number of bikes a vendor can offer.
Knoxville city officials are concerned about people getting hurt, Cuccaro said. Some have died using them, she said.
Last week, a 24-year-old man died in Dallas, apparently after having a wreck on a motorized scooter.
It's already against city ordinance for someone to ride on one in the Central Business Improvement District, basically the downtown core, Cuccaro said.
The emergency ordinance does not apply to someone who already owns an electric scooter and uses it where it's allowed, she said.
Swanson said at the end of this 150-day ban in February, if the city hasn't created an ordinance they feel will regulate the scooters, they can vote on another ban.