KNOXVILLE, Tenn. — To honor its 70th anniversary, Zoo Knoxville wanted to do something special for the community, so staffers decided to offer 70 cent admission in November in exchange for a donation.
The results were impressive!
The zoo welcomed 61,249 visitors in November, 2018, putting attendance over 500,000 visitors and breaking the previous record of 496,055 visitors for the fourth straight year.
In addition, they collected pallets and barrels full of donations for local charities!
Zoo Knoxville shares fall photos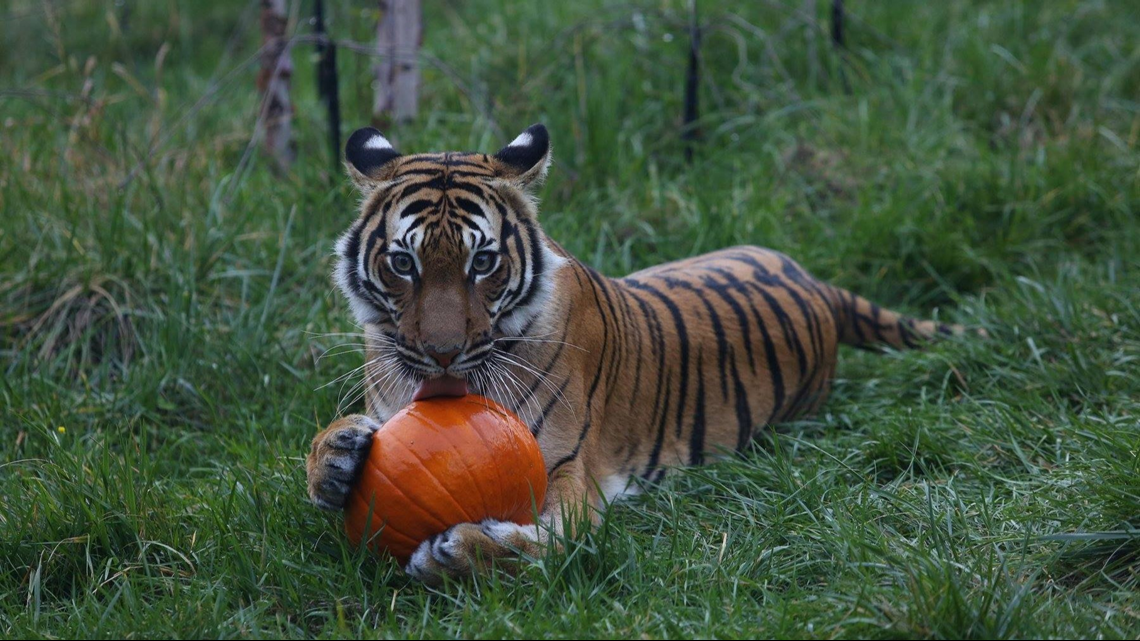 The Mission of Hope received 227 55-gallon barrels of non-perishable food items, new children's toys and hygiene items to help the needy in rural Appalachia.
Young-Williams Animal Center, The Humane Society of the Tennessee Valley and Knox County's Office on Aging PAWS program shared more than 40 pallets of dog and cat food, toys and treats.
"We were very happy we could celebrate our 70 year by making this anniversary bigger than just Zoo Knoxville," said zoo President and CEO Lisa New. "As a non-profit organization ourselves, we appreciate what the support of our community has helped us accomplish over the last seven decades. We couldn't think of a better way to honor that support than by using our 70th anniversary milestone as an opportunity to pay it forward."
Zoo Knoxville is currently offering $5 off admission tickets during Kroger Discount Days, from Dec. 1 through Feb. 28, 2019.