KNOXVILLE — Knoxville firefighters say distracted drivers force them to move slower while responding to calls and it puts first responders in danger.
They say people driving while on their phones or listening to music too loud do not see fire trucks coming.
"It's not only dangerous for us, it's dangerous for the people texting because if we can't get stopped and we do have an accident, our truck is a lot bigger, heavier, we're going to cause some damage to their vehicle," said Patricia Perrin, a firefighter and paramedic with the Knoxville Fire Department.
The firefighters experience the close calls every day, even with their lights and sirens on.
"We're trying to get to help other people and, in turn, if people are not paying attention to us or what they're doing and we get in an accident, then we could hurt somebody on the way."
10 News tagged along with the team at Knoxville Fire Station 20. Within the first five minutes responding to a fire alarm, we had a close call with a driver who seemed to not even notice the truck, the lights, or the siren.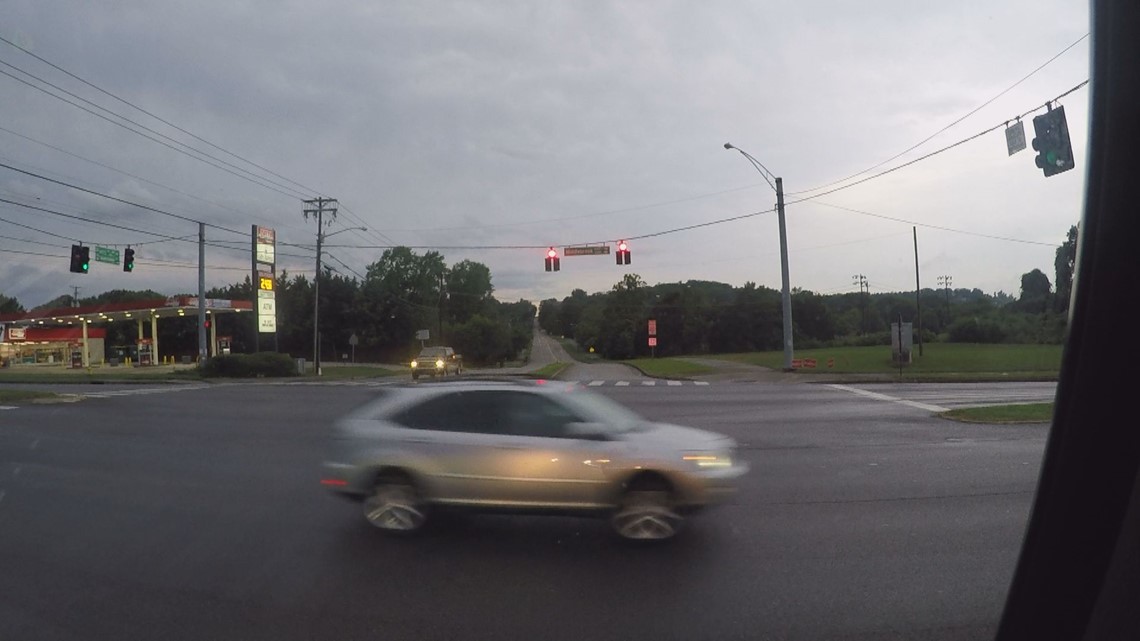 "You have to watch the intersection before you get to it. You can tell from a hundred yards away that they're not going to stop," said John Stoehr a firefighter with the Knoxville Fire Department. "I pay close attention to people who aren't paying attention."
The trucks are equipped with sirens, lights, and horns to help warn drivers they are coming.
A new system sends low frequency waves that vibrate cars and may help get the attention of distracted drivers. All of KFD's new trucks have that system onboard.
"Every car in an intersection will notice that we're coming and there'll be this one car that doesn't. They're just distracted," said Stoehr.
As they race to fires, overdoses, and everything in between, every second counts.
Safety, for everyone, is the number one priority.
"If we're going to a house fire, those grow and double with every second that we're not there," said Perrin.