The 100 millionth book donated by Dolly Parton's Imagination Library is going to a special home — the Library of Congress.
Dolly Parton delivered the book herself to the Librarian of Congress Carla Hayden on Tuesday. It was "Coat of Many Colors" that she wrote herself based on her popular song. She read the book to several children at the ceremony, singing a few passages along the way. Each child got to take a copy of the book home with them.
Parton and Hayden also announced a new partnership. There will now be an Imagination Library storytime at the Library of Congress on the last Friday of every month. The event will be livestreamed to libraries across the country.
"I can't tell you how excited we are, because today we are celebrating literacy, learning and reading, and we couldn't ask for a better person or organization to collaborate with today," said Hayden during the ceremony.
The Imagination Library began in Sevier County in 1995, and delivers free books to children each month from the time they're born until they begin school.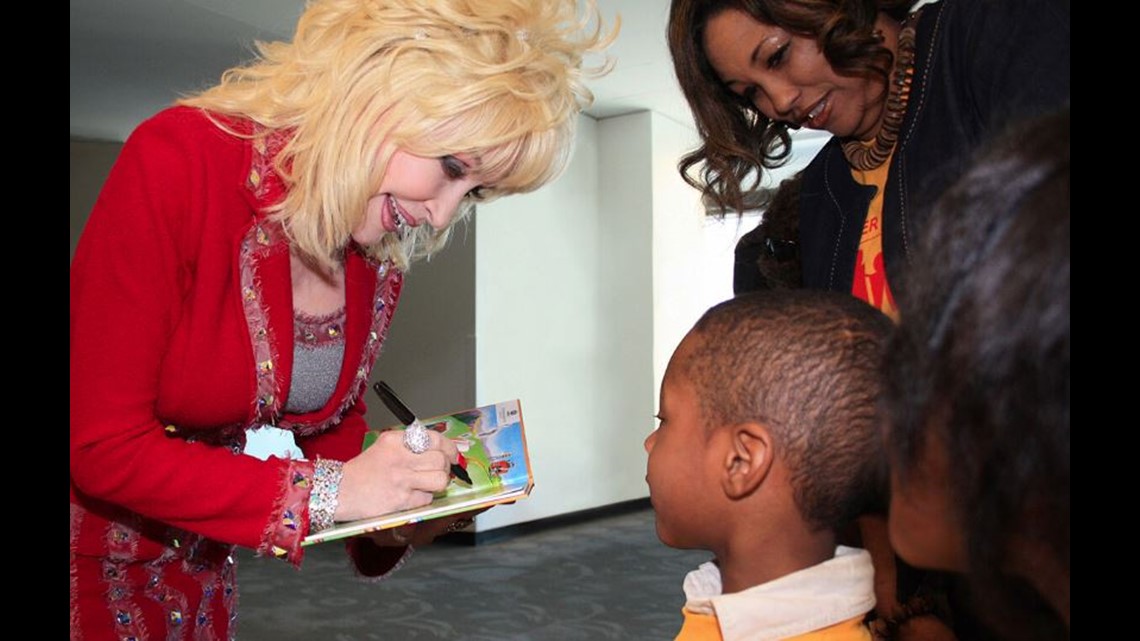 Parton has said her inspiration for starting the Imagination Library was her father's inability to read and write.
"When I was growing up in the hills of East Tennessee, I knew my dreams would come true. I know there are children in your community with their own dreams. They dream of becoming a doctor or an inventor or a minister. Who knows, maybe there is a little girl whose dream is to be a writer and singer," Parton says on the Imagination Library website. "The seeds of these dreams are often found in books and the seeds you help plant in your community can grow across the world."
Imagination Library has grown exponentially since its founding in 1995 to the point where, as of 2016, the program mails over 1 million books each month to children in the United States, United Kingdom, Canada and Australia.
The program has previously been honored with the Best Practices award from the Library of Congress Literacy Awards.