Dolly Parton's Dixie Stampede will have a new name when it opens for the 2018 season.
According to a press release from World Choice Investments, which operates several dinner show attractions for Dolly Parton, the word Dixie will be dropped. The show's official website has already been changed to reflect the new name, Dolly Parton's Stampede.
"Our shows currently are identified by where they are located," Dolly said in a statement. "Some examples are Smoky Mountain Adventures or Dixie Stampede. We also recognize that attitudes change and feel that by streamlining the names of our shows, it will remove any confusion or concerns about our shows and will help our efforts to expand into new cities."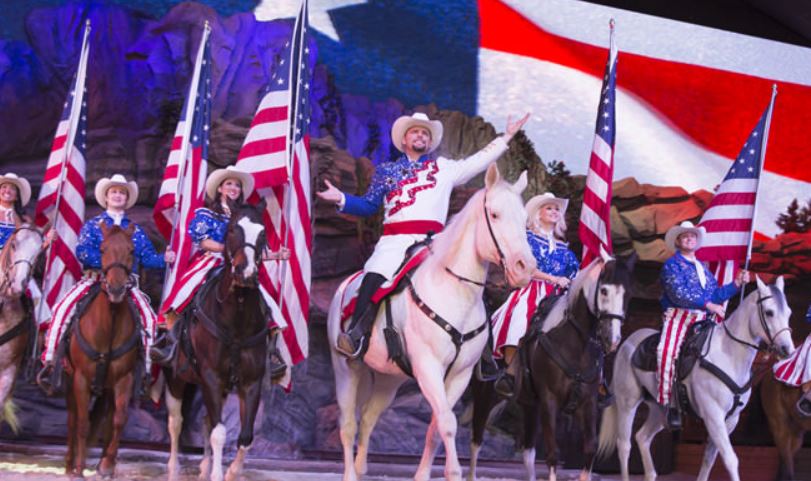 The show is set to reopen on Jan. 19. It's not clear whether there will be any changes to the content of the show itself, which features a light-hearted competition between the north and the south that includes the audience.
The release said the "production team is hard at work updating the existing shows for 2018."
World Choice Investments, LLC currently operates several dinner show attractions in Pigeon Forge, Branson, Missouri, and Myrtle Beach, South Carolina.
"There is interest in several parts of the United States and internationally to host one of our unique dinner attraction shows," Jim Rule, World Choice Investments CEO, said. "We provide spectacular family entertainment at a great value. We continually listen to our guests and our desire to expand coupled with our desire to stay relevant in today's changing world led us to simplify our shows' names."
Last September, a writer from the online publication Slate condemned the show for glorifying the Confederacy.
But communications expert Mike Cohen said streamlining the brand is about selling tickets.
"Ultimately, if they believe they were going to sell more tickets calling it Stampede than Dixie Stampede, then they're going to make this change," Cohen said. "This is not a cultural decision by them, this is not a decision about North versus South or the political correctness of the Civil War. This is about selling tickets to a show."
Cohen said the company likely put a lot of research into the name change. Ultimately, he said, the Dolly Parton brand is so strong and fans and customers are loyal no matter what.
"Dolly Parton is an American icon," Cohen said. "She's talented, she's smart, she's succeeded against the odds ... She's the brand ... I think if you have Dolly's name in front of anything it totally eclipses what comes after Dolly Parton."