Ground work is underway on a five-acre development at Dollywood, and plans submitted to the Pigeon Forge Planning Commission show the park's intent to build eight new attractions, plus a restaurant and other amenities.
The site plan approved by the planning commission covers details such as storm water drainage and sediment and erosion control. The plan approved does not give specifics on buildings.
Pigeon Forge Community Development Director David Taylor said more detailed plans will be known when the Dollywood Company files for a building review.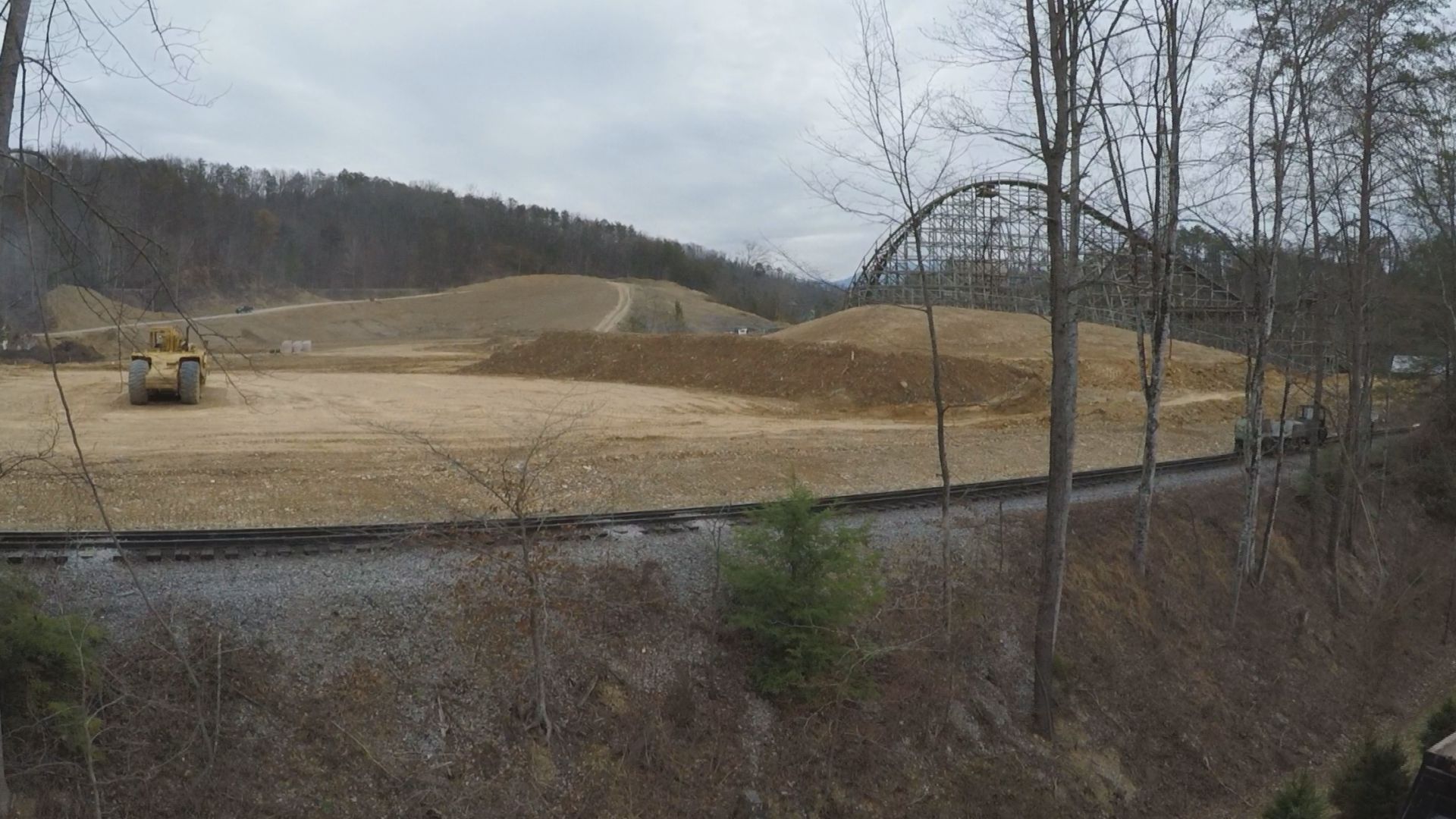 Nearby business owners say Dollywood's development is a good sign.
"That tells us a couple of things. Number one, they're comfortable with the economy and where things are moving here in Pigeon Forge and Sevier County," said tourism promoter and Pigeon Forge City Commissioner Ken Maples. "Number two, it tells us that they're going to draw more folk in, and that's good for everybody."
Maples said he has had guests stay at the hotel of which he is a part-owner specifically due to previous additions to Dollywood.
"Whether it's a family or a thrill ride, we definitely see some business of that," Maples said. "So anytime Dollywood expands or a major attraction expands, the area is going to receive business of that."
Though the site plan is not for building approval, other documents submitted to the commission show plans for an enclosed family coaster, a pendulum style ride and an indoor play area as some of the attractions.
The Dollywood Company gave 10News the following statement:
"Dollywood is consistently working to expand and improve our parks and resorts. We do not have anything official to announce at this time. Dolly will announce future plans for the Dollywood Company later in the year."