Marianna, Fla. — After driving for hours, cutting their way through downed trees on the roadway, crews from Grainger County Emergency Management Services have now begun evacuating patients from a Florida hospital hit by Hurricane Michael.
East TN emergency teams share photos of Hurricane Michael destruction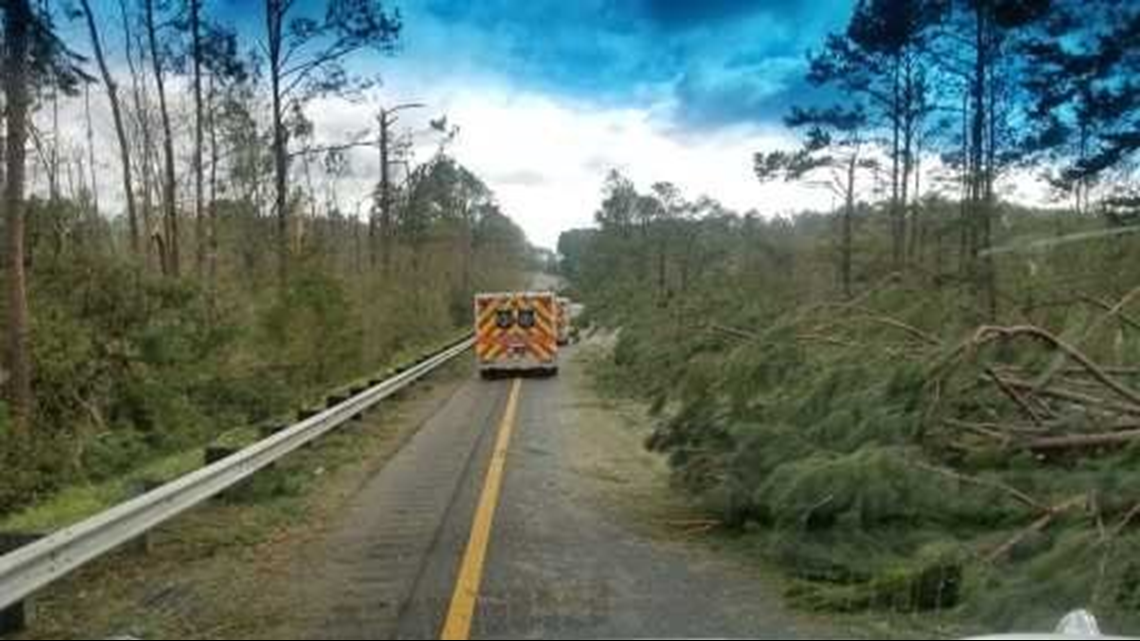 Paramedic Byron Banks and Advanced EMT Jeff Layman are part of a strike force with members from all three regions of Tennessee, including representatives of Jefferson County EMS, AMR Blount County and AMR Knox County.
On their drive to Marianna, Fla. this morning, the strike team noticed an American flag that had blown off a pole as they passed. One of the crews in the caravan stopped to make sure to hang it back up.
Following a short nap after arriving in Marianna around 3 a.m., Banks said they began to evacuate 30-35 patients from Jackson Hospital.
The hospital had lost water and sewage connection in the storm and was running out of fuel for generators.
When 10News spoke to them around noon Thursday Oct. 11, Banks and Layman were transporting patients to a hospital in Gainesville, Fla. Some other patients were being moved to Tallahassee.