ATHENS, Tenn. - A McMinn County High School biology teacher is grabbing students' attention through music. His creativity is connecting with students all while teaching them a lesson in science.
Erick Innis has been teaching biology at the high school for five years. He was first-year medical student at East Tennessee State University when he discovered his life had a different calling. Since then, he's never looked back.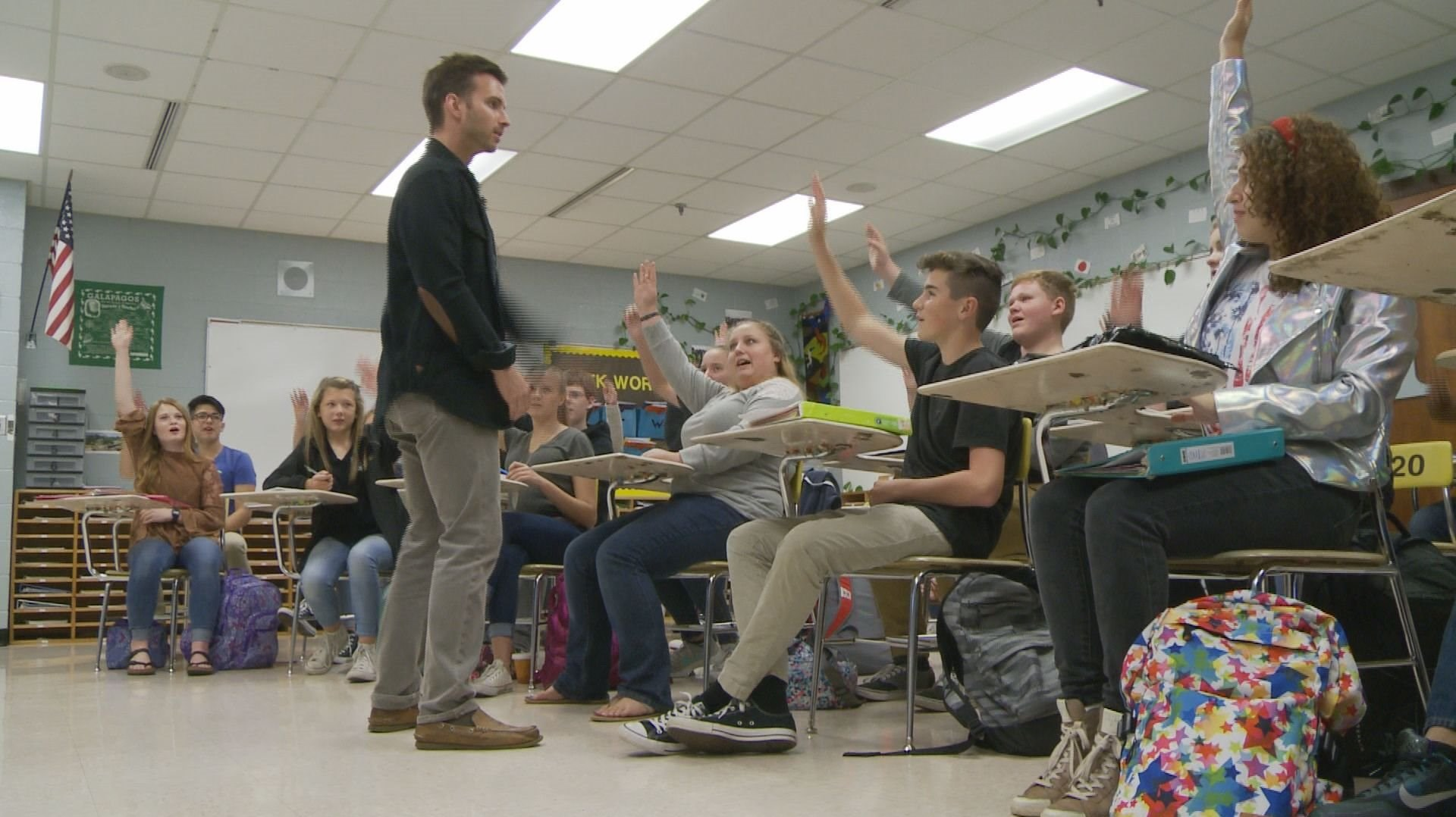 Innis understands all students learn differently.
"I know that some work well with visual material, some work well with the auditory material, and then some people, I think we all know that music sticks with us," he said.
He decided to make a music video to help kids connect to what they are learning in class. He spent a year writing, shooting and editing a six-minute video that parodies the song "My Shot" from the hit Broadway musical "Hamilton."
"I'm seeing energy from students I don't ordinarily see energy from," he said.
He said the video is all students can talk about.
"Everybody loves it! It's a way to learn biology in a fun way," freshman Bella Coleman said.
A whole semester of biology is crammed into the song.
"My job as a biology teacher is to sell this product of biology and teach the students how to use it … I can't teach biology until I motivate kids to want biology," Innis said.
He's found a way to market his motivation and connect with students on their level.
"I've never really been in a class where I've just absolutely been hungry to learn more about that subject," junior Justin Aris said, but that's how he feels about Innis' class.
"He gets kids excited about learning and he really connects with them so they can relate to things in everyday life with what he's doing in biology," McMinn County High School Principal David McDonald said.
The students got to be a part of the video's production. Now, with more than 6,500 views, they are seeing how far it can reach.
"I'd love for students in other states, in other cities, in other countries to learn this material and have it stick," Innis said.
He hopes students learn more than just science in his class.
"I hope they know cells, I hope they know macro molecules, but beyond that, I hope they walk out of my room with a passion for something. I hope they care about something," he said.
Before making the video, Innis reached out to the company that did the licensing work for "Hamilton" the musical for permission to re-write the lyrics.
On Monday, that company reached out to him, saying they have passed along the video to Lin-Manuel Miranda, who wrote and starred in "Hamilton." Innis and his students are hoping they hear back from the playwright and actor.