KNOXVILLE, Tenn. — Reporter's note: see gallery of dozens of empty spaces in East Tennessee embedded at the bottom of the article.
The sight of the empty University of Tennessee campus is visually jarring to anyone accustomed to the bustle of a normal April in Knoxville. But this is no normal April.
As people stay home to fight the spread of the coronavirus, there are no students crowding the steep steps of the Hill or funneling onto the pedestrian bridges around campus. You see no one struggling to open the heavy doors at Hodges library. There are no cars circling in search of a parking space.
Equally stunning is the sound. Birds seem louder than usual. The beeps of crosswalks echo through campus. The only conversation you hear walking through campus a few weeks before graduation is the electronic voice of a crosswalk on Volunteer Boulevard counting down and then repeatedly saying "wait."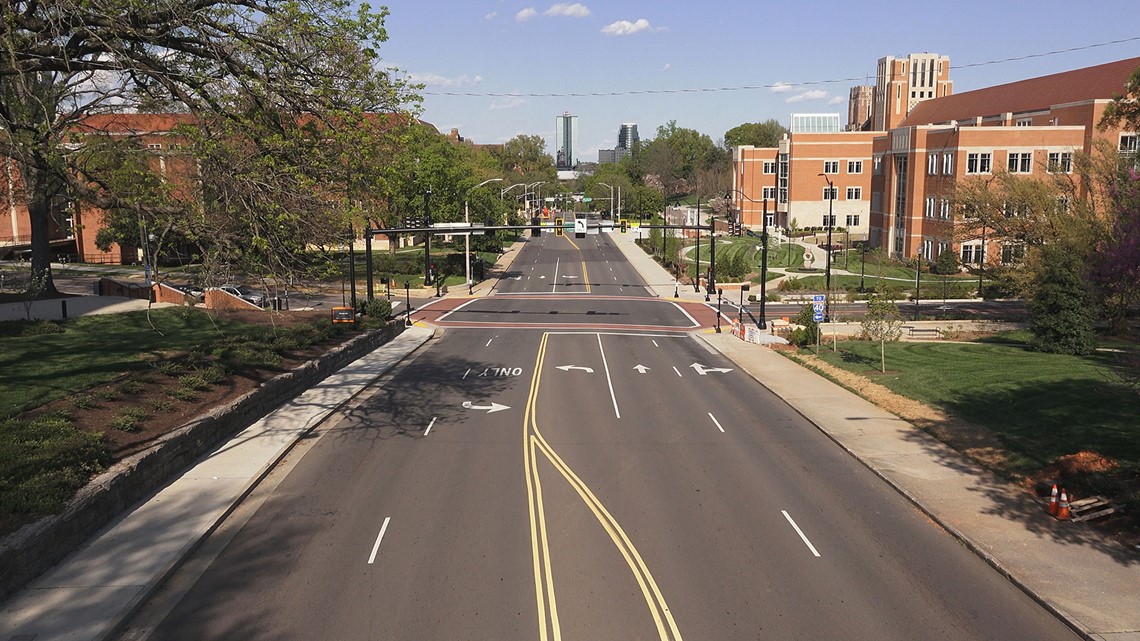 The automated voice of no one talks to nobody. "Wait. Wait. Wait," the voice tells the absent students to avoid being hit by nonexistent traffic.
The wait for a virus to slow its spread brings curious sights throughout the region. Church parking lots are empty, even at the so-called "mega-churches."
On a perfect spring day, the patio tables at breweries are not occupied by the crowds that normally take their own brand of fermented communion.
A vacuum exists where music should resonate in the historic Tennessee and Bijou theaters in Downtown Knoxville.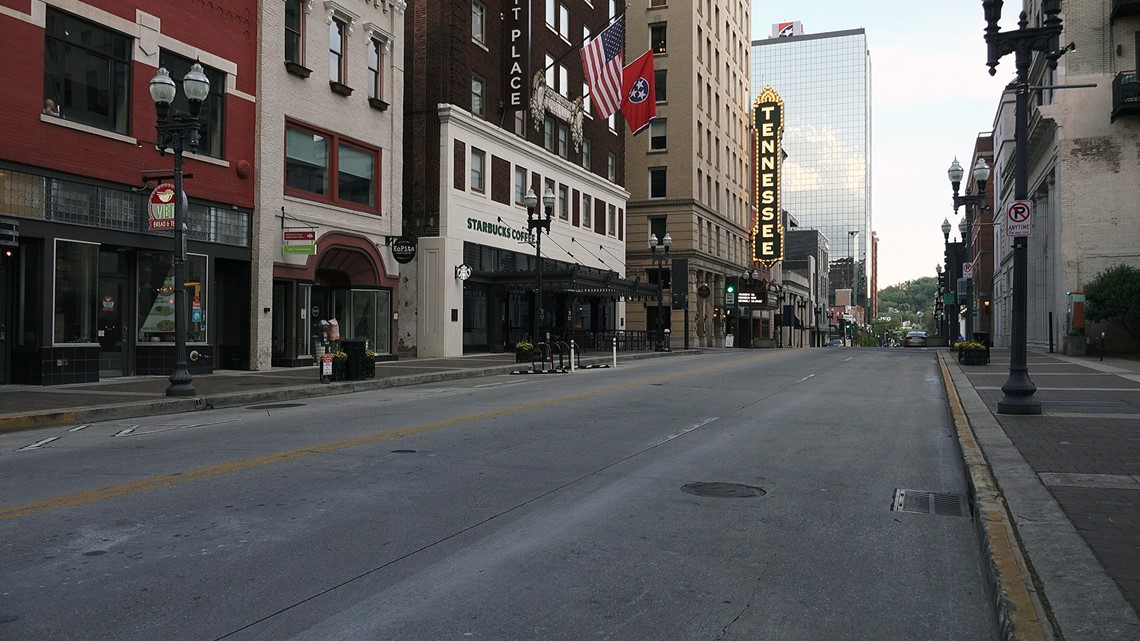 The eeriness is possibly surpassed by the enamor of a blank canvas at sites usually bustling with visitors. We paint memories that will be shared with others who cannot fully understand without experiencing it first-hand.
Future generations will likely struggle to grasp our old-timer-tales of when a virus emptied the Great Smoky Mountains National Park. Photos of the vacant streets in the park's gateway communities will not convey the silence and absence of aromas that usually entice tourists through restaurant doors.
The silence is deafening and devastating to businesses. Even the spirits on the Ghost Walks in Downtown Knoxville are seemingly gone.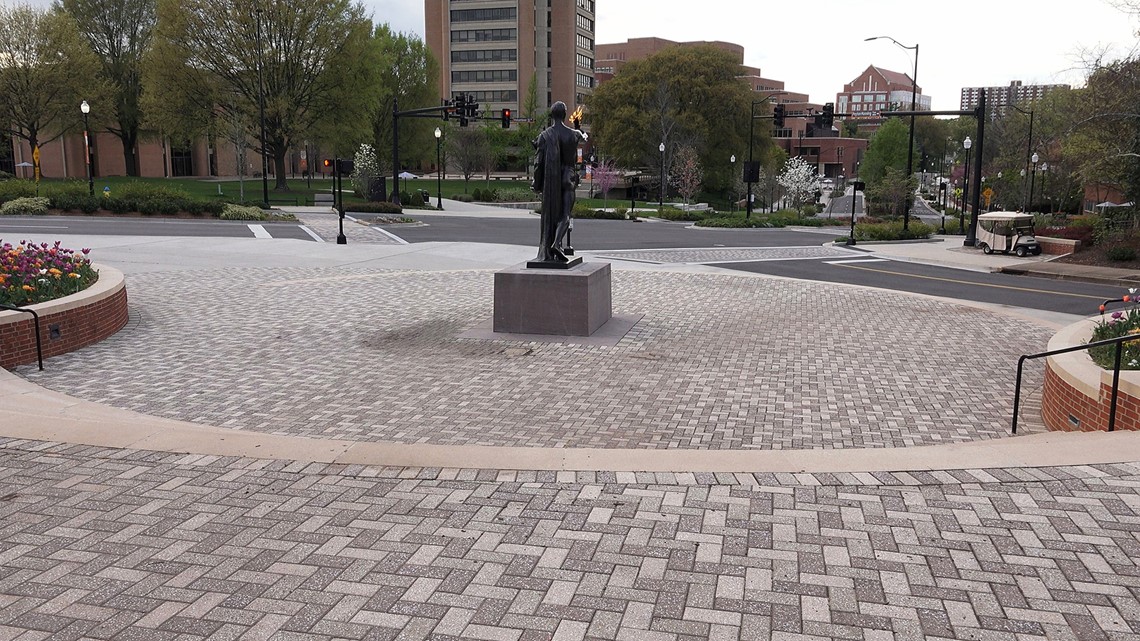 But the silence throughout East Tennessee does not imply consent. It is not the sound of surrender. It is the inaudible rumble of battle as we counter-attack and stand against a virus that preys on our most vulnerable.
In the void you hear sacrifice, selflessness, and perseverance. Some even make the silence golden.
Our empty spaces are not the scene of a story where people hid in the dark. It is a tale of teamwork and community courage to engage in a quiet fight. As the Volunteer Creed states at the Torchbearer statue on UT's campus, "shadoweth oneself to give light to others."
We endure hardship with resolve to erase the jarring sounds of nothing.
Empty Spaces Gallery: eerie and enamoring scenes in East Tennessee during coronavirus pandemic