This week is homecoming on Rocky Top and the 50th anniversary for the annual Rocky Top song.
They are celebrating this by opening the Rocky Top exhibit in Hodges Library on UT's campus on Friday, Nov. 3 at 6:30 p.m.
The exhibit will feature the original handwritten manuscript written in 1967 by Felice and Boudleaux Bryant at the Gatlinburg Inn. Del and Bane Bryant, sons, will be the special guests of the evening.
They donated the manuscript, the guitar used to compose Rocky Top, and additional memorabilia to the exhibit.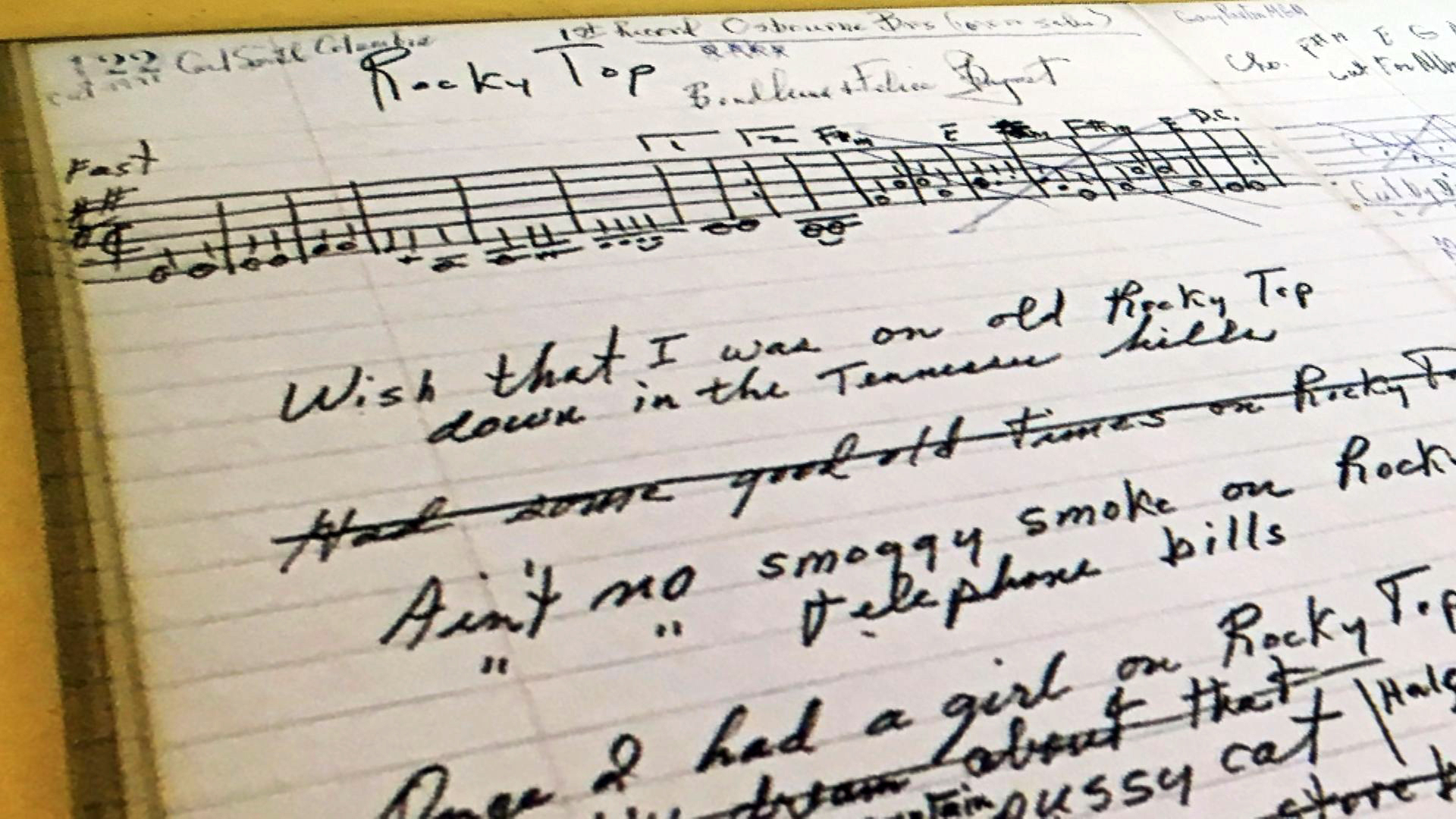 You can register to attend this free event and celebrate the wonderful song of Rocky Top here.