BLOUNT COUNTY, Tenn. — Lori Keesey and her husband, Kevin Berry, lost their son, Ty Berry, in 2018 to a drowning at Peery's Mill Dam. Ty was 33 years old.
"He was a happy guy, he was always joking around," said Kevin Berry about his son. "He'd come down here at least two times a week."
Over the past 15 years, WBIR has reported on at least four people who have drowned and died at Peery's Mill Dam. It's a low-head dam, and some safety experts consider those types of dams death machines.
The shallow water creates a vortex, which traps people underwater.
"Once you get thrown into that vortex, from what I understand, you can't get out," said Keesey. "Worst day of our lives."
A draft plan from the U.S. Army Corps of Engineers suggests removing Peery's Mill dam across the entire length of the Little River. The plan proposes adding barbs to protect the bank of Peery's Mill Park and planting native seeds to avoid erosion.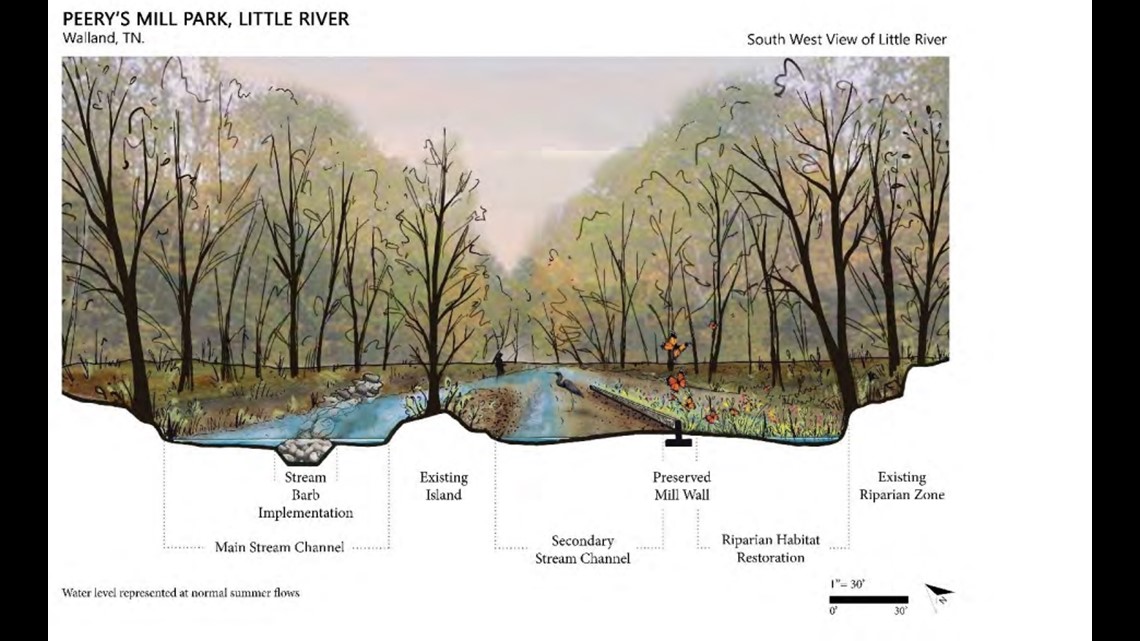 Lori and Kevin said even though it was tough at first to drive by Peery's Mill Dam, they hope the changes protect the park around the dam.
"It's a wonderful place to have family gatherings and friends to get together," Keesey said. "You wouldn't believe how packed this gets."
The U.S. Army Corps of Engineers has also proposed changes to the Rockford Dam on the Little River. The proposal suggests removing almost 187 feet and stabilizing the bank along 1,800 feet.
Late Monday evening, Blount County Commissioner Brad Bowers left a voicemail for WBIR, promising to fight changes to Peery's Mill dam.
"We're going to fight the destruction of the Peery's Mill dam historical landmark in Blount County," Bowers said.
Commissioner Steve Mikels agreed with Bowers, in a phone call with WBIR.
"I wouldn't want to see them spending tax dollars to take them down, but I'm not completely opposed to them coming down," said Commissioner Jeff Jopling. "I would vote to keep it if it were up to us, but it's not."
The county commission doesn't get a vote for the U.S. Army Corps of Engineers proposals, but commissioners have said they'll use their platforms to make their opinions known.