KNOXVILLE, Tenn. — Zoo Knoxville may be closed to the public, but zookeepers are still there to take care of all the animals.
They decided to throw a St. Patrick's Day party for the apes. Keeper Corie Herbert said they routinely throw "enrichment" parties for the apes to keep them stimulated.
"We want them to figure out puzzles, move their joints, make sure they're active and exploring and using their brains," Herbert said.
Since Tuesday was St. Patrick's Day, they chose a variety of green-colored activities for the animals like green buckets, kale hidden inside cardboard tubes and green lunch trays slathered with peanut butter.
Herbert said it's a little disappointing that, like many venues, the zoo is closed, but this gives them a unique opportunity to spend more one-on-one time with the animals.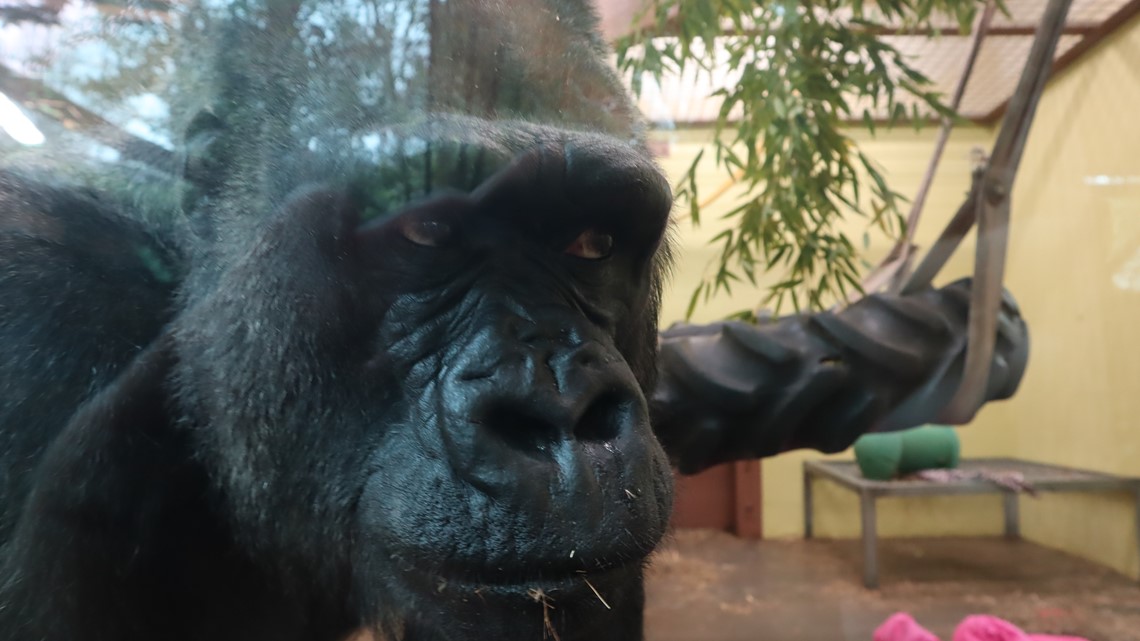 "We can have longer or more detailed training sessions or work on something that needs a little tweaking or just do more observations. Sometimes we don't have enough time in the day because there's a lot to do. So, even though the zoo is closed, we're making up for it with parties, Facebook Lives and the keeper staff gets to enjoy our job as well," Herbert said.
Zoo employees plan to post educational videos to social media each day while the zoo is closed.