GATLINBURG, Tenn. — Climb Works in Gatlinburg is known for building adventure courses like the zipline coaster at Lumber Jack Feud in Pigeon Forge, but the company's latest venture is unique.
Owner Nick Thompson said his team is building an elaborate treehouse system for Anakeesta, an outdoor family theme park nestled in the Smoky Mountains.
"The whimsical design of Anakeesta got us thinking of different whimsical designs," Thompson said. "We all have a lot of kids of our own, so when we design things, we think about our kids and what'd they'd enjoy."
The team at Climb Works is about a month into the project of building three largest treehouses as part of Anakeesta's largest expansion since the park opened in 2017.
Most of the work is done inside Climb Works' workshop, but in a few weeks, the team will transport the pieces up the mountain where they'll install what Thompson calls 'adventure elements' to connect everything.
"At a typical adventure park, you're in a harness. At Anakeesta, we can't really harness everyone up, so we're putting netting around all the elements," Thompson explained.
Once the work is done and tested for safety, Thompson's kids are usually the first to test for the most important element of all; fun.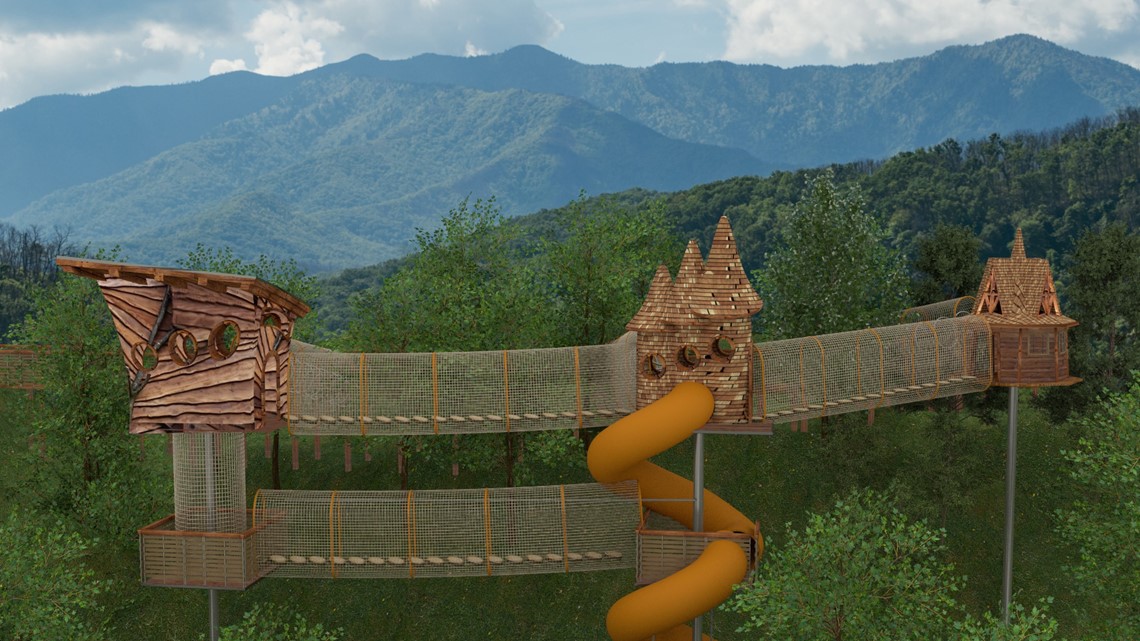 "If they're smiling, and if they stay up there at least an hour then we did it," Thompson laughed.
The treehouse adventure course is expected to open this summer.
Anakeesta is also adding a new Smokehouse and Brewery restaurant with views of Mt. LeConte, a kid-friendly water feature that's meant to mimic a mountain stream, a new music stage and an observation tower.
"We listen to what our guests want and their feedback has inspired many of these exciting additions," Michele Canney, Anakeesta VP of Marketing and Sales, explained. "More places to eat, adding areas for families to play and discover nature, and creating spaces to relax and enjoy these incredible views is what is important."