Knoxville — You can celebrate a Big Orange football weekend with a new beer from Yee-Haw Brewing and legendary coach Phillip Fulmer.
The limited-edition blonde ale called Coach's Honey Blonde Ale, is made with honey produced by Fulmer's honey bees. It will be available in select Knoxville establishments as well as Johnson City and Pigeon Forge taprooms starting Saturday.
Who knew Fulmer, who now serves as UT's Director of Athletics, was a bee keeper? But turns out, he has kept bees for the past four years.
"I'm excited about this partnership with Yee-Haw Brewing," Fulmer said. "It's incredible that a hobby I
initially hoped would be unique way to introduce my grandchildren to nature has evolved into something that will benefit bee populations in our beautiful Tennessee communities."
Yee-Haw Brewing will donate 100 percent of the proceeds from the sale of Coach's Honey
Blonde Ale to state efforts to protect the honey bees.
Phillip Fulmer teams up with Yee-Haw Brewing for 'Coach's Honey Blonde Ale'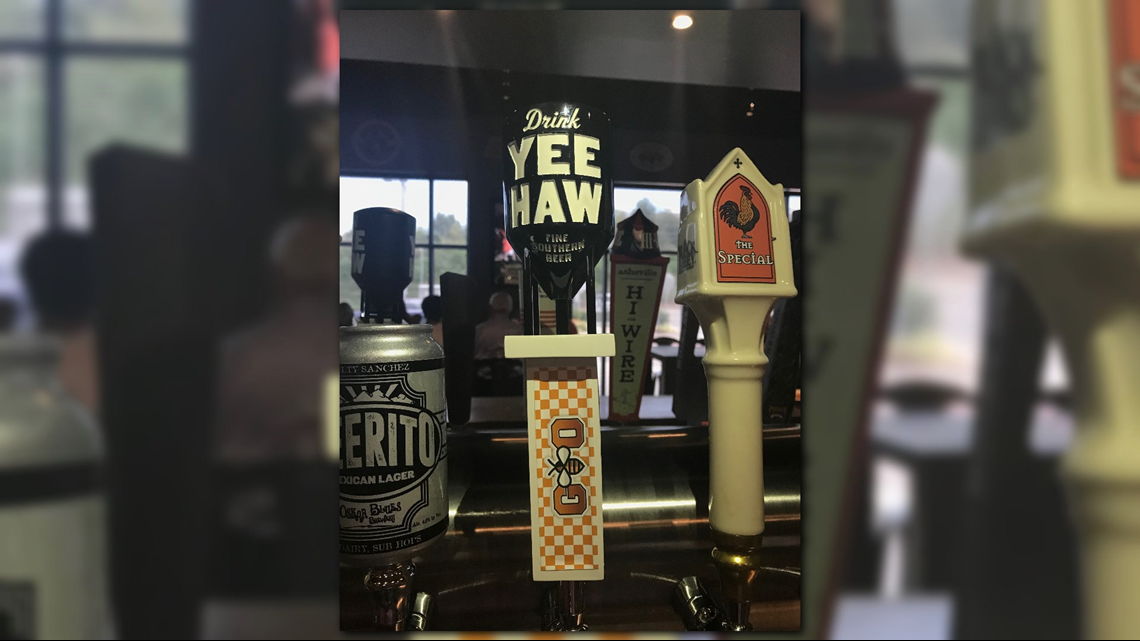 The beer, described as malty and delicate tasting with a hint of sweetness from Fulmer's honey, will only be available for a limited time, and its release was timed so that University of Tennessee fans could experience Coach's Honey Blonde Ale for the first time while enjoying the Volunteers' football rivalry game against the University of Florida.
"As a Tennessean, two of my favorite things to celebrate are our beautiful natural resources and the Big Orange," Yee-Haw Brewing Co. owner Joe Baker said. "I'm proud to be able to work with Coach Fulmer to raise awareness and offer financial support to protect our pollinators. For the Yee-Haw team it's also a great way to commemorate our 98 National championship team and we're hoping it brings a little good luck for the Vols in this week's game against Florida."