Members of the band Tuatha Dea are more than just bandmates, they're family.
"In 2010 we just were playing music as a family, just for ourselves," says Danny Mullikin. "It sort of expanded out of that.
Danny plays guitar in the band, his wife Rebecca is one of the lead singers and his daughter Teesea plays bass. They are based out of Gatlinburg.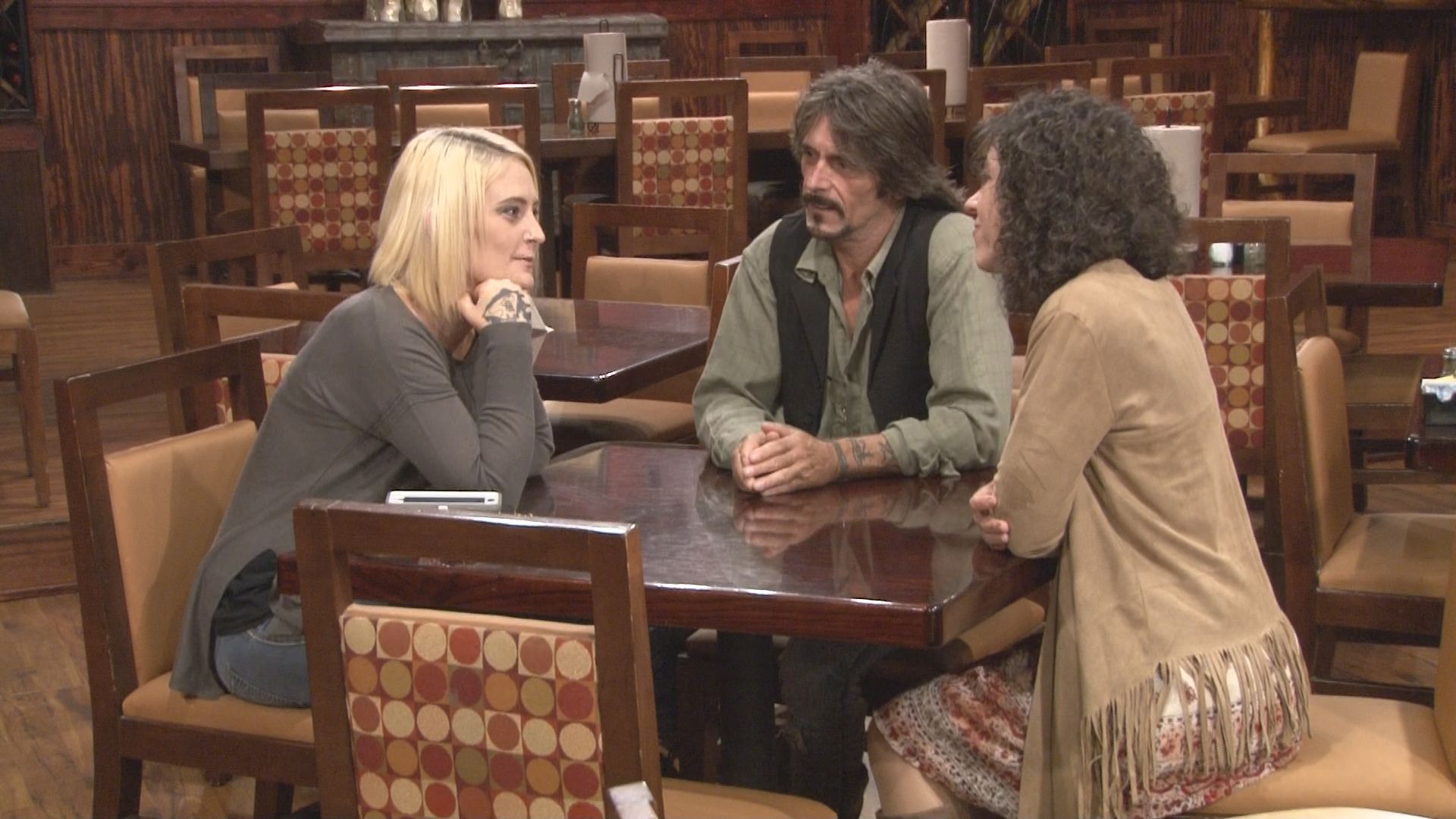 On the evening of Nov. 28, 2016, band members were rehearsing in Danny and Rebecca's basement. The band knew about fires burning around town but decided to hold rehearsals as usual that night.
"We just kept an eye on things throughout the day and we weren't hearing any tremendously horrible things going on so we had a band practice that night," said Rebecca Holman, Danny's wife.
At one point during rehearsal, the power went out. The band decided to go outside and investigate.
"I told my dad what messages I had been getting," said Teesea Dawson, Danny's daughter. "Me and him jumped in his car and we drove down Glades and came down here to 321 and we drove up by Rocky Top and as we were driving up there's this real beautiful ridge line up off to your right, when you go to that direction towards Rocky Top, and the whole thing was on fire. It looked like a volcano."
The band decided to pack up and get out of town. Teesea and her children were among the first to leave.
"As I'm looking out the window, you see one of the ridge lines, just the top of it, explode. Like someone dropped a bomb on it," said Teesea. "I've never felt that way in my life. Helpless, scared, I didn't know what emotions were going through me but I was terrified."
Rebecca's sister, brother-in-law and their kids left the house to get their things ready to leave town. Danny and Rebecca were last to leave. They loaded up the band's trailer and got their daughter in the vehicle and started to leave town.
"The fire falling from the sky, that's what sticks in my head the most," Danny said.
All of the band members made it out of town and were OK. Danny and Rebecca were able to find a hotel in Pigeon Forge where their family stayed with other evacuees.
"It was really surreal to sit around or go outside and see the people that you know there with you and they're telling you their stories and showing you their footage of that night whenever they left their homes," Rebecca said.
As the family watched news reports of the wildfires from their hotel, Danny decided to use the time to write a song.
"It's called 'Appalachia Burning.' The first verse it sort of emulates what everybody was feeling in the moment," Danny said. "It begins 'Appalachia's burning, there's fire on the mountainside. Wicked winds are blowing cold and fire is falling from the sky.'"
Danny said the first part of the song came from the emotions of the people they encountered who had been in Gatlinburg during the wildfires.
"We want this to be a song that symbolizes the strength of this community, we want to honor those we lost, those who lost, and we want people to know just how strong these people in the mountains are," he said.
The song was released on Nov. 28, 2017, exactly one year after the wildfires tore through the town. The family said it's one of their most personal songs to date.
"I don't think that they got through the first two lines without me just completely breaking down. It was perfect," said Teesea Dawson. "I think it expressed beautifully the horrors of that night. We still had hope, the community had hope, and we knew that we'd rebuild, we knew that we would heal and grow again. But it was hard then, especially in the beginning because everybody was just beaten."
"I want it to be a message of hope for our community," Rebecca said. "I really want that. Just thinking about the words makes me a little teary."
"This is very personal. I'm not one of those people that just sits around and writes music all the time like a lot of musicians do. I have to be inspired," Danny said. "It's the only time that I have written a song that quickly and it's because we were in it. I think it lies very high, if not at the very top of our list of things that we've done and it's a very personal song."