As wildfire ravaged the Great Smoky Mountains Monday night, Chalet Village resident Joy Jucker found herself rushing to safety as the flames closed in on her home.
"This was not your typical fire, we had hurricane force winds when we left…it was incredible," said Jucker. "It was just embers and flames on both sides, I was afraid for the car, that the tires were going to blow."
Once she began to make her escape, Joy began to worry because her husband was still stuck on the mountain above.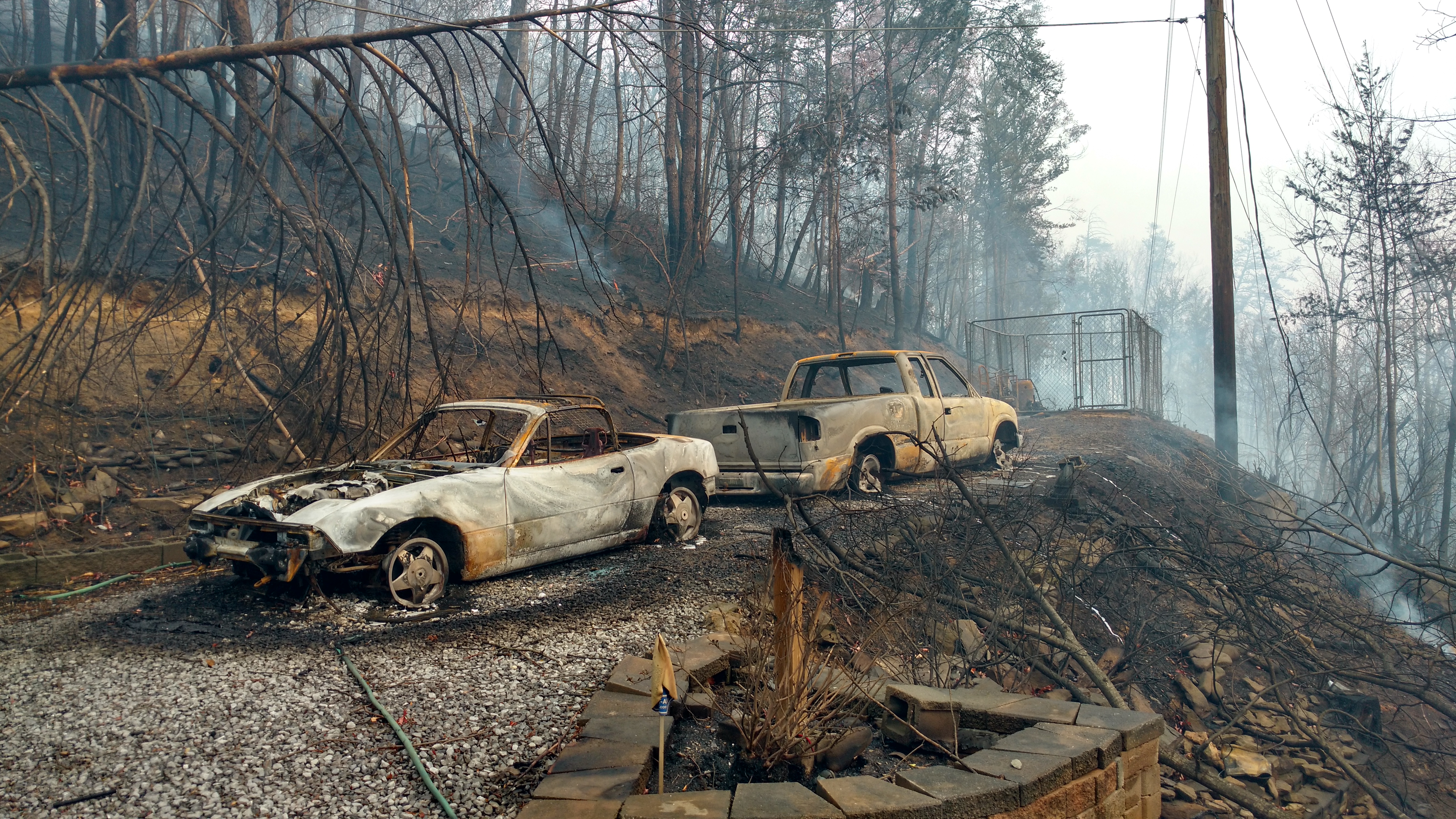 Her husband Pete had stayed late to do work at Ober Gatlinburg when the wildfire began to grow. He received the call to evacuate but flames blocked the escape.
"There was a fire crew that said you're going to have to turn around, and I look behind the fire crew and there is a huge wall of fire," said Pete Jucker.
He headed back up towards the mountains to call his wife, Joy. "That was pretty much the last phone conversation we had, and any time I tried to call after that there was no signal," said Jucker.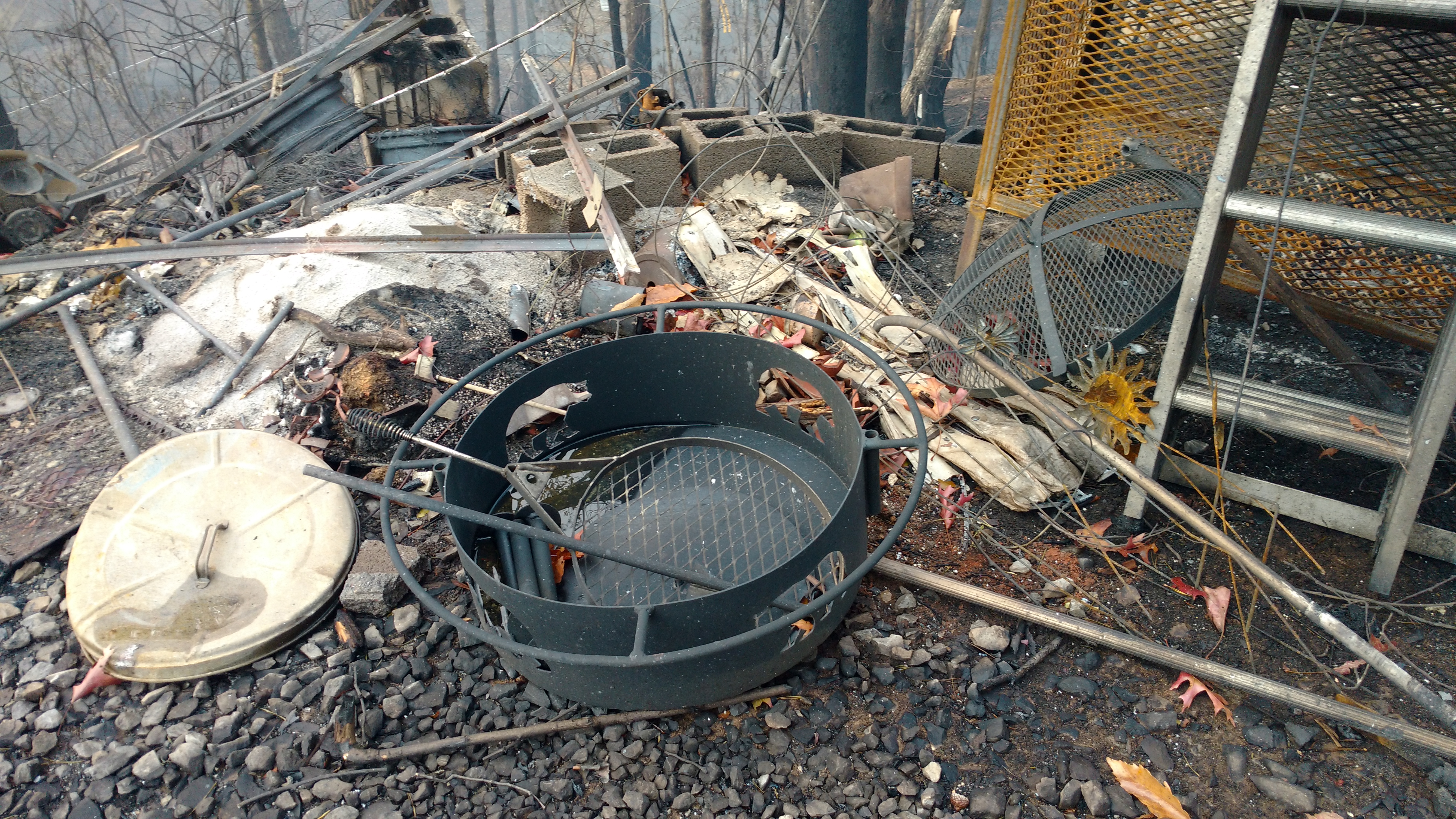 All through the night, Pete kept watch over more than 20 strangers seeking shelter at Ober while building a safe zone in the ski resort's parking lot. He kept people warm by handing out blankets and their minds busy with card game in an attempt to keep people calm and happy.
"I realized then that the big plan God has for us, came into action and held him in place because God knew those folks needed a leader," said Joy Jucker.
Pete was able to traveled down the mountain Tuesday morning and access the damage at his home. The once familiar route for the Juckers is now completely unrecognizable.
The Juckers' home was gone, but peppers in their garden survived the massive flames. The couple believes this is a small sign, but an important one for a couple thankful they survived and already looking to rebuild.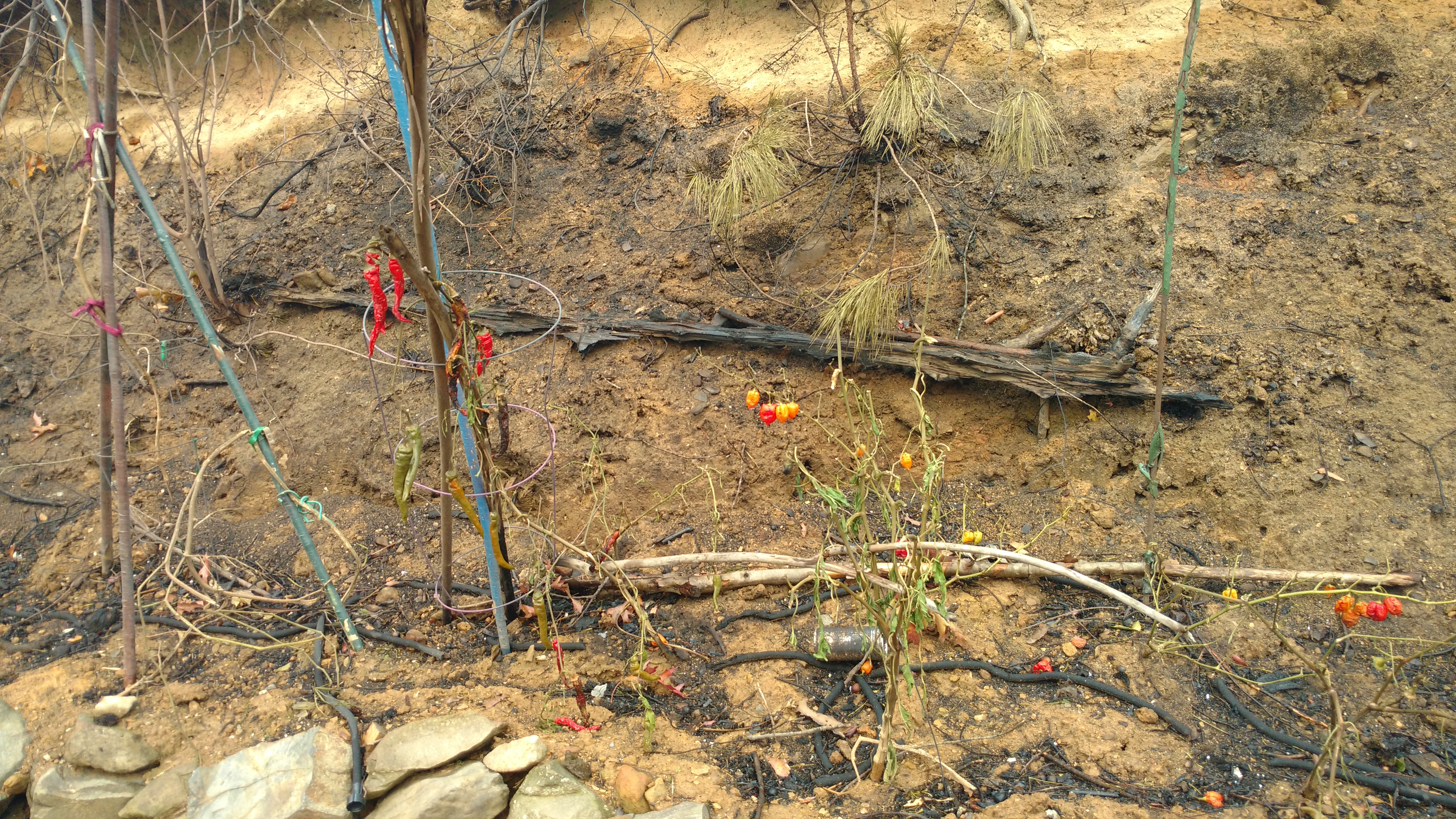 "Our A frame was called little bear, and we've already decided on a new name, it's going to be new bear because it's going to be brand new start," said Joy Jucker.
You can help support the Juckers and others who work as Ski Patrollers at Ober Gatlinburg by donating to their gofundme account here.