GRAHAM COUNTY, N.C. — North Carolina has not stopped entry into the state, but one of its counties along the state line built roadblocks to visitors in every direction to fight the spread of the coronavirus.
Graham County, N.C., is stopping all inbound traffic, including from Tennessee and its neighboring counties in North Carolina.
The two main routes people take from Tennessee to Graham County are the Cherohala Skyway in Monroe County and the twisting U.S. 129 in Blount County, commonly referred to as the "tail of the dragon" with 318 curves in 11 miles.
Drivers on U.S. 129 can still cross into North Carolina for around three miles through Swain County, before reaching Graham County. The checkpoint is set up in front of the historic Tapoco Lodge, a currently closed tourist destination. The front gate is shut and features a sign that reads, "Closed per Graham County Emergency Management Committee. Join us as we pray for our country and world."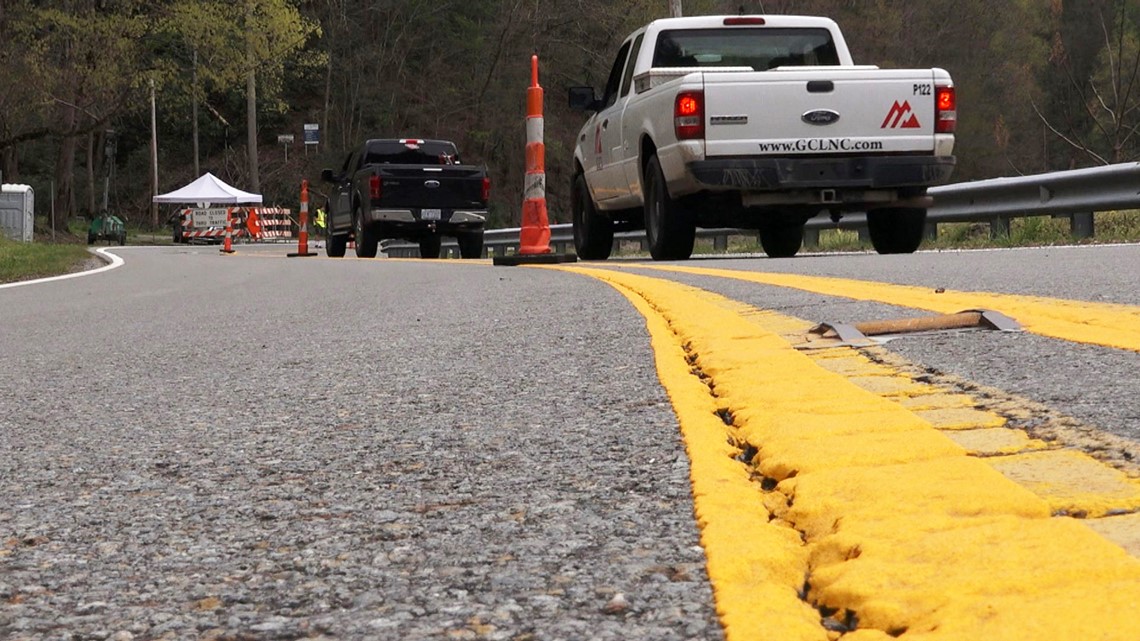 Workers at the checkpoint said they will only allow entry from residents and commercial traffic. The workers said commercial traffic often consists of delivery trucks shipping food to local restaurants, which are only allowed to serve take-out meals.
When the county closed itself off Friday night, there were originally concrete barriers placed in the road. Those were removed due to safety concerns regarding fast access for emergency vehicles.
If you want to gain entry to Graham County, you can apply for a permit on the county's website.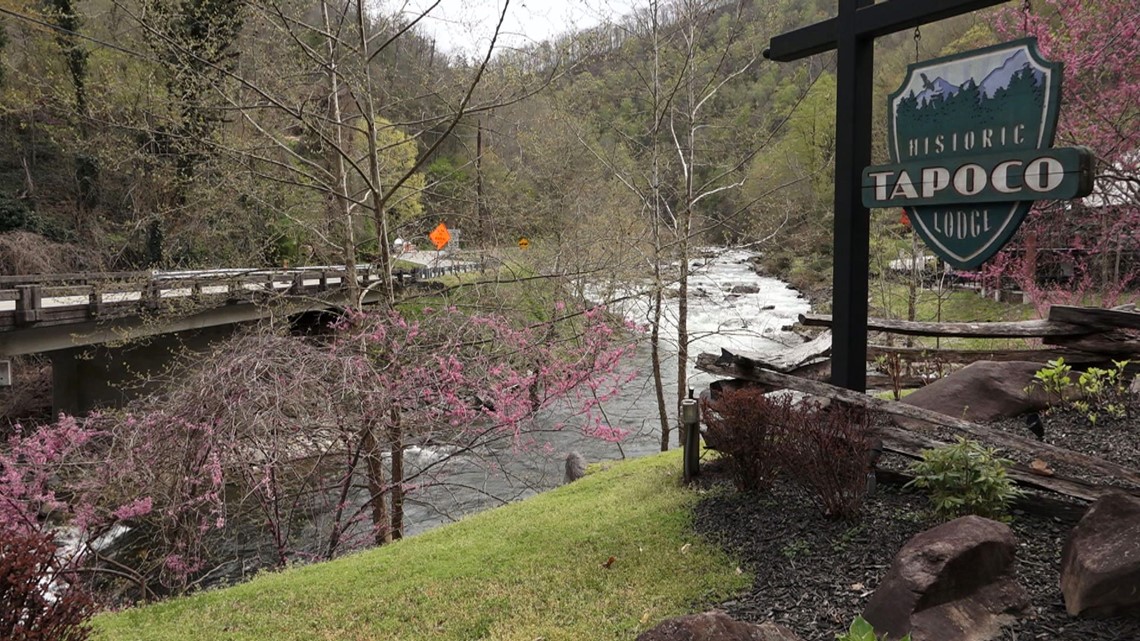 Just across the state line on U.S. 129, the Deals Gap Motorcycle Resort remains open for take-out service and gasoline sales.
Brookfield Energy owns a series of dams and has closed several public areas on some of its property along the Little Tennessee River.