Great Smoky Mountains — Visitors in the Great Smoky Mountains have recently crossed paths with a couple of surprise attractions on the Tennessee side of the national park.
Two young male elk from the herd in North Carolina have hoofed it across the highest peak in the Smokies and ventured several miles into Tennessee. In the last week, several drivers on U.S. 441 have taken pictures of the two bulls along the road between Newfound Gap and the Chimney Tops trailhead.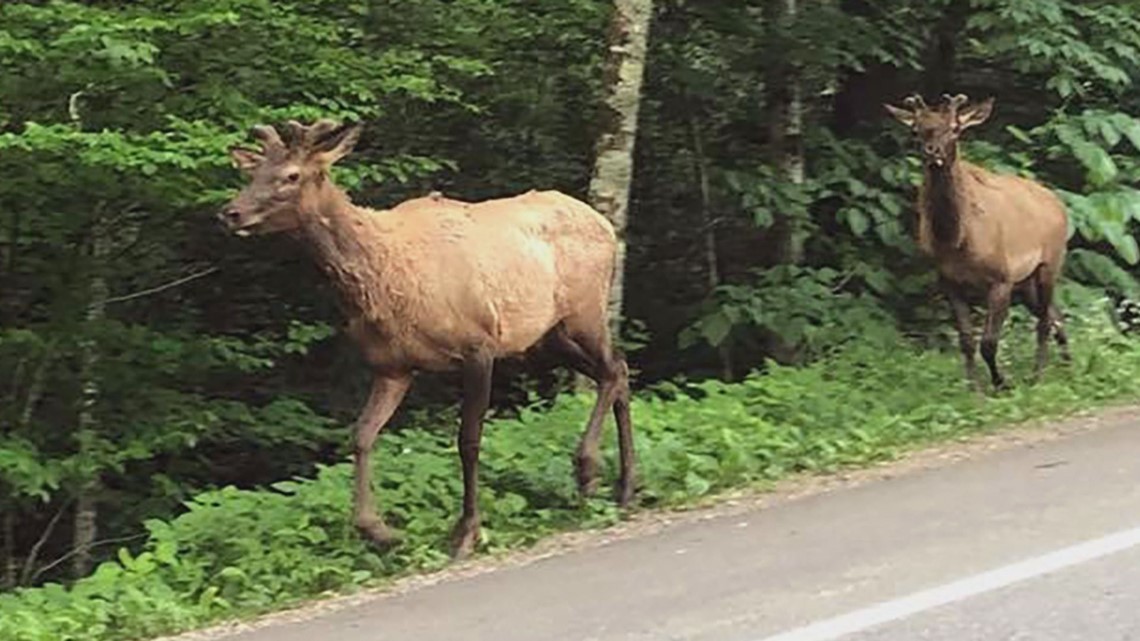 "It has been 200 years since elk have inhabited this part of Tennessee. So, I think having a large creature like that back on the landscape should be a big deal," said Joe Yarkovich, wildlife biologist for the Great Smoky Mountains National Park.
Elk were hunted out of existence in the southern Appalachians a couple of centuries ago. The animals were reintroduced on the North Carolina side of the Great Smoky Mountains in 2001, where the herd has flourished and mostly stayed put.
Some elk from the North Carolina herd have ventured to Tennessee before, mostly along the I-40 corridor in Cocke County. What makes this sighting intriguing is the animals literally took the high road to Tennessee.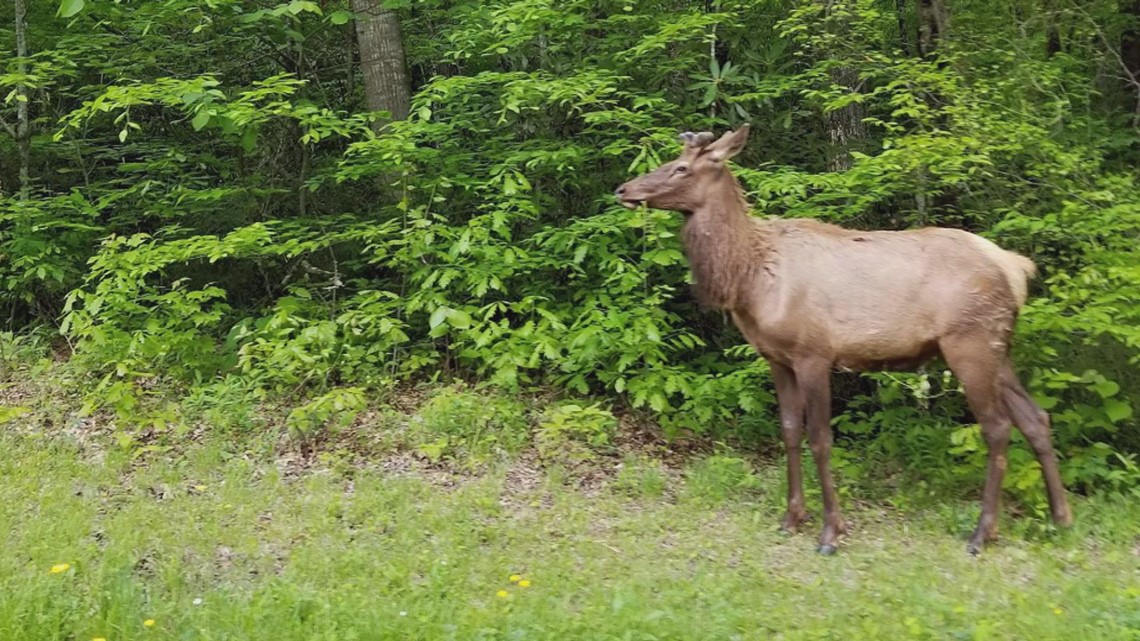 "It is a bit of a surprise, only because we haven't seen it in the last 17 years since we reintroduced elk to the national park in 2001. We know these two bulls crossed over at Clingmans Dome, so they chose the highest point to cross over," said Yarkovich.
Yarkovich put a GPS collar on one of the animals and has been tracking its movement. For the most part, the animal has stayed in the wooded areas.
"There is a misconception that elk need large grassy fields to graze. That is an ideal habitat, but they can find all kinds of food sources in the woods. Especially in the Great Smoky Mountains where we have so much lush and diverse vegetation," said Yarkovich.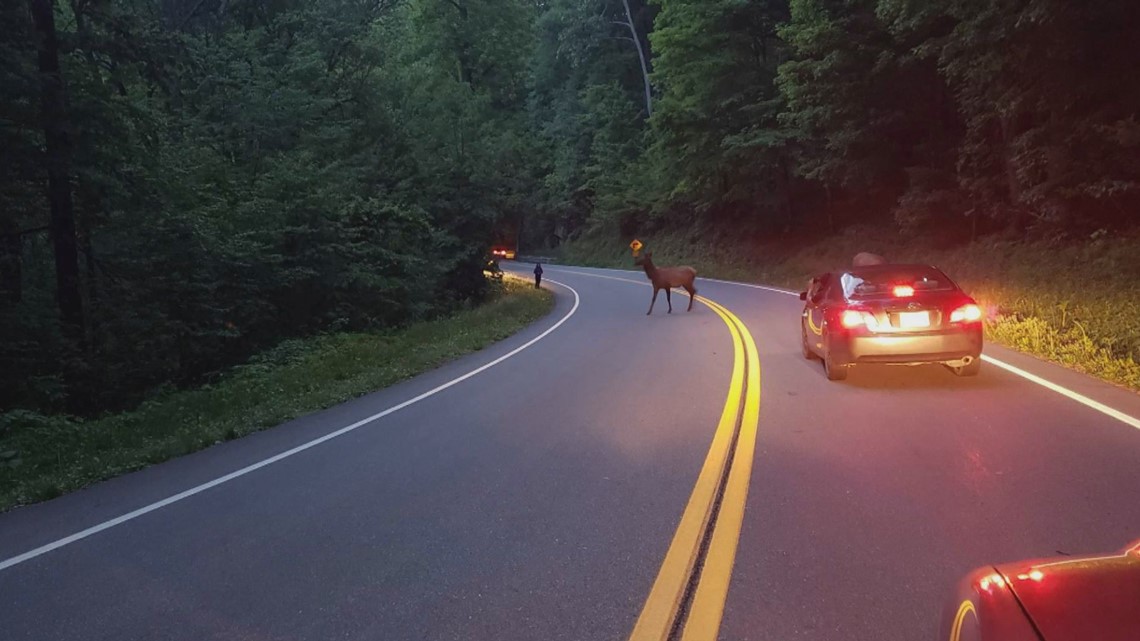 Two young males without any females are unlikely to stay in the same place throughout this year.
"When it gets to mating season, they are going to roam and cover a lot of ground. Which way they go from here is anybody's guess. It's going to be a wake-up call for people on the Tennessee side they have a new critter to deal with," said Yarkovich. "An adult elk can weigh 1,000 pounds, so there is no predator that will hunt it. Bears can hunt young elk, but adults are much larger than any bear in the Smokies."
Wherever the animals venture, Yarkovich said they have blazed a trail that will likely lead future generations to climb the highest altitudes of the Smokies to reach Tennessee.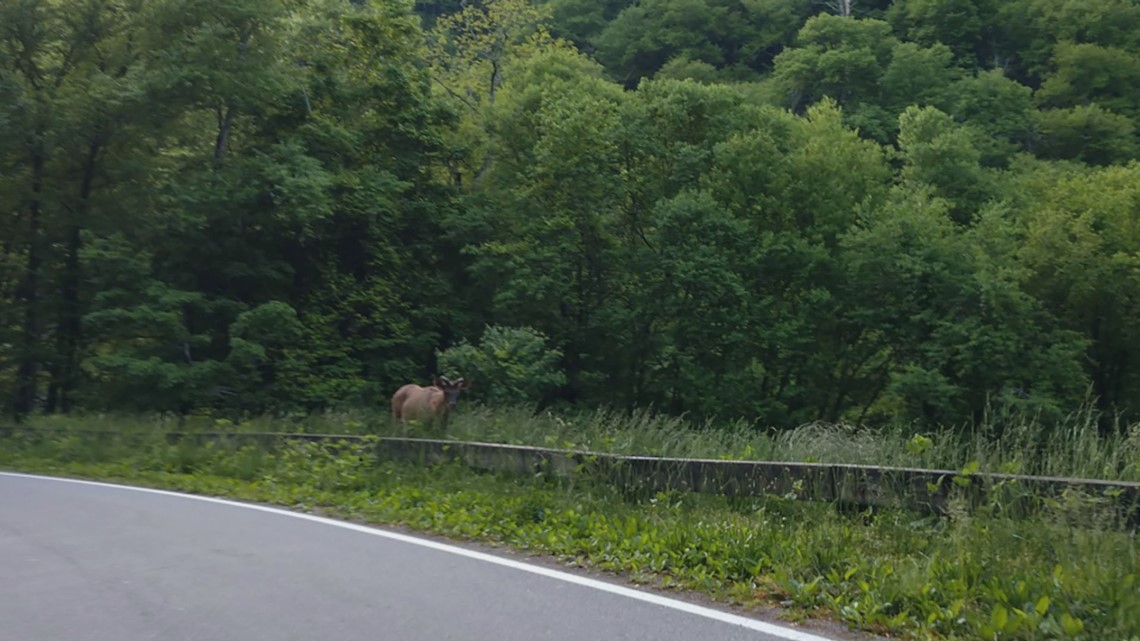 "I don't think it's a trend where we're about to see a whole herd of elk come across the mountain, but you will see some. You know those two bulls are the first to come the high route over the mountain, but they certainly won't be the last. We've seen elk have an uncanny ability to follow a trail from another elk years after that elk has been there. So, even if we don't see any other animals cross over the next couple of years, the next to come across are likely to take the same path these came over," said Yarkovich.
Elk are most active around sunrise and sunset. Drivers on U.S. 441 between Gatlinburg and Cherokee are advised to follow the speed limit and be aware a half-ton animal could be around the next curve.
"As always, we preach to stay 50 yards away from bears and elk. If you want a close picture, you can forget about using your cell phone. You need a camera with a good telephoto lens. Do not approach these animals," said Yarkovich.