On Saturday night, Benny Braden finished hiking every open trail in the Great Smoky Mountains National Park for the second time this year.
In March, his 78 day excursion became the shortest amount of time it has taken anyone to hike every trail in the park. On Saturday, he finished after only 43 days.
"I was on the trail for 51 days, but my record had to stand from my first to my last hike, which was 78," Braden said. "I knew I could do it faster than 78, so I wanted to do a hike that more representative of what I could do."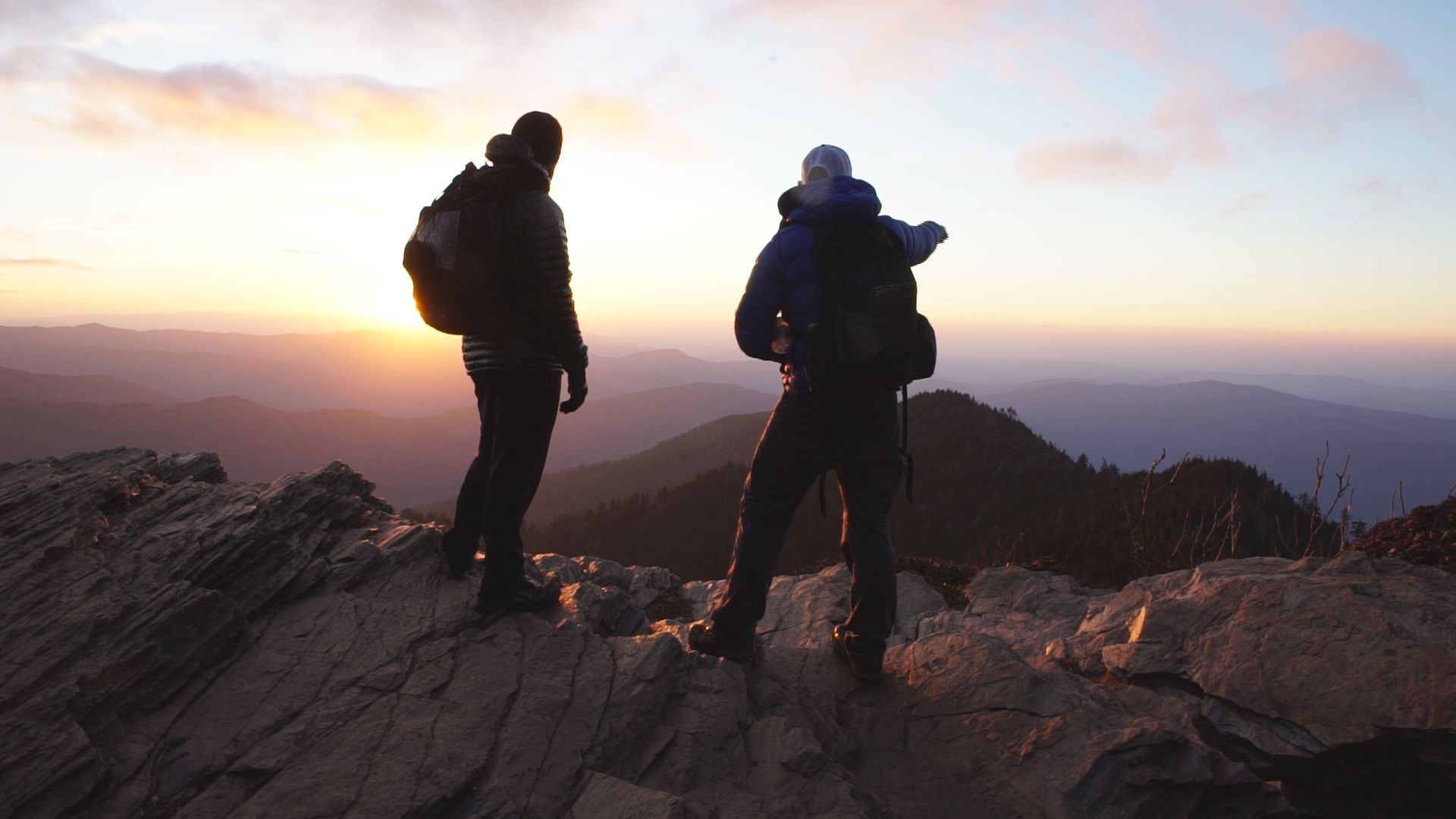 For the first month of his first record-setting hike, Braden had been working three days a week and hiking four. This time, he hiked 43 days straight with no rest days, all while managing plantar fasciitis.
Even though he spent the entire month and a half away from his family, except for visits in the first few weeks and a hike with his wife on their anniversary, Braden said the time in the mountains makes him feel closer to his family.
"When I'm out here hiking long distance, I feel like I'm closer to God. I feel like I'm, strangely enough, closer to my family. Even though they're far away I know they're praying for me," Braden said.
Braden and his friends capped the trek with a sunset from Mt. Leconte's Cliff Top, a book ending to the excursion after beginning the hike with a sunrise from Myrtle Point on the same mountain.
Braden and his friends tried their best to capture the last bit of sun on his journey before the final 10 miles descent to the Old Sugarlands Trail, but after spending over a third of 2017 in the Great Smoky Mountains, Braden knows the photos won't serve the moment justice.
"The only way you will see some of the beauty of God's creation is by getting out there and looking at it with your own eyes," Braden said.