Hazel Albright Head, Pat Summitt's mother, died Wednesday morning in Henrietta, Tennessee, at the age of 93.
She stood proudly beside her famous daughter as she reached personal and professional milestones and mourned with all of East Tennessee when Summitt died in 2016 from Alzheimer's.
Summitt always made it clear that her mother was a source of strength and support for her and the entire family, and family members were by her side when she passed.
Hazel Head, Pat Summitt's mother, dies at 93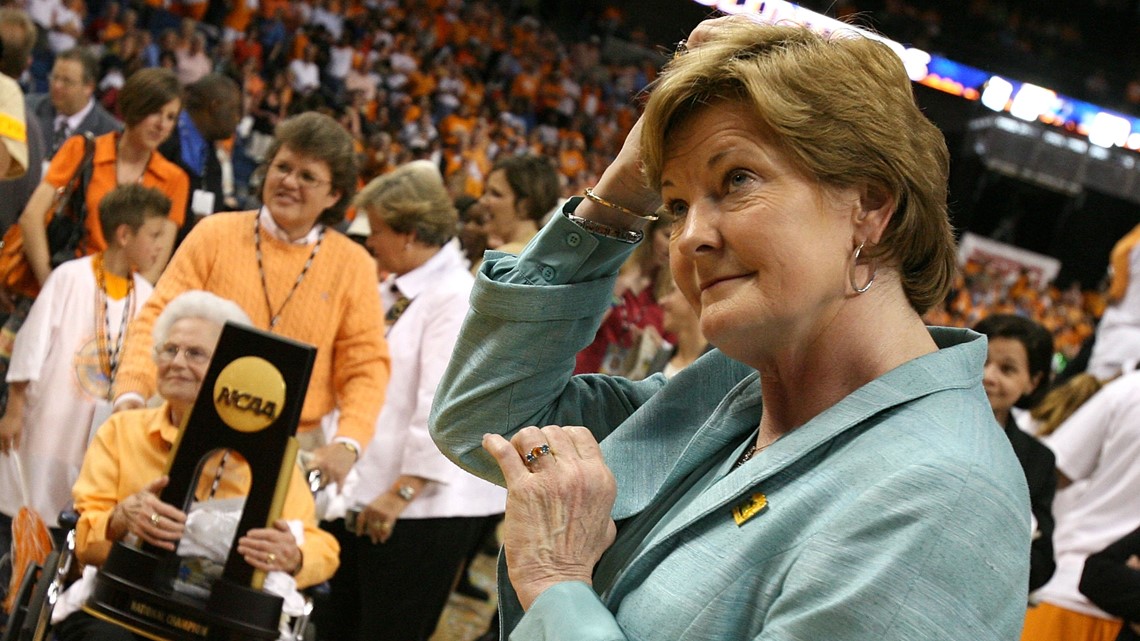 Head had been in declining health for some time, and had recently moved in with her granddaughter, Casey Davis, after suffering a light stroke.
Davis said her mother, Linda, was with Head when she died, along with a caregiver.
"She was the rock of our family. She always did what she could for her family without hesitation," Davis said. "Because of that love, we were able to love and care for her these past few months the same way, without hesitation. All of the family wanted to do their part to care for her."
As for her grandmother's relationship with Pat Summitt, Davis said "as famous as [Pat Summitt] was, she was still my grandmother's daughter."
Davis said Head would make it a point to give Summitt money for Christmas, and she obviously didn't need it.
"She would tell her to put in her pocket and be quiet," Davis said.
The family is making arrangements. Casey says they are rejoicing that their grandmother is in heaven now.
She will be buried in the same cemetery outside Henrietta as her husband, her daughter and her son, Kenneth, who passed away in Nov. 2017.
Patrick Wade, Executive Director of the Pat Summitt Foundation, released the following statement:
"Mrs. Head was a strong, kind-hearted woman of faith who leaves behind a legacy of love and caring for others, qualities which were reflected throughout the life of Pat Summitt. Our thoughts and prayers are with the entire Head family."
The Pat Summitt Foundation was formed to help raise awareness of Alzheimer's Disease and to fight for a cure.