Houston's LGBT Chamber connects customers with inclusive businesses, organizations
The Chamber has grown every year and now boasts more than 230 members, all businesses owned by members of the LGBTQ+ community and allies.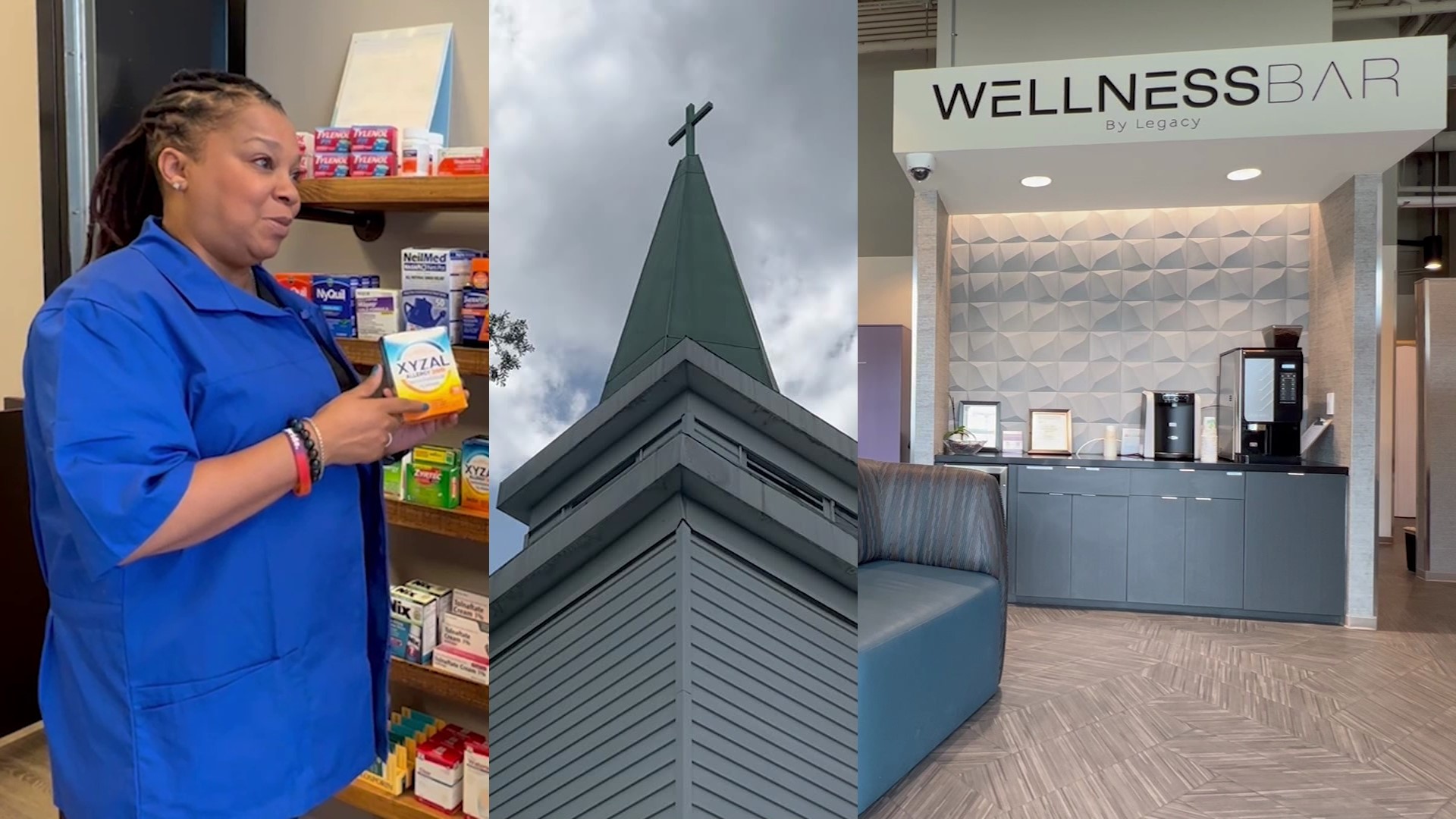 So many new people move to Houston every single day. Some of them are members of the LGBTQ+ community, who may be surprised to learn just how inclusive the largest city in Texas is.
She helped launch the Chamber in 2016 after seeing that the LGBTQ+ business community of Houston lacked a voice and a seat at the table when it came to economic development.
"Our community is woefully behind when it comes to economic inclusion. We have a lot of work to do," Wallace says. "We're going to keep doing it."
The Chamber has grown every year and now boasts more than 230 members, all businesses owned by members of the LGBTQ+ community and allies.
"These days, people are really, really thinking about where they spend their dollars," says Wallace. "We want to spend our dollars where we know these companies value us, appreciate us and support us."
Customers can check out the Chamber's directory, which includes categories ranging from advertising to health care to real estate to religious organizations.
St. Peter United Church of Christ
:
"The last thing people need on a Sunday is to go somewhere and feel condemned."
Founded in 1848, St. Peter United Church of Christ is the third oldest church in Houston. Its historic chapel, built just a few years later, is a monument to its history. Its legacy is something different, though.
"Here in this church, we preach that Jesus Christ was very inclusive and that Jesus reached out to everyone. Jesus even reached out to people that the society and the culture were saying not to reach out to, not to heal, not to touch," says Sr. Pastor Leslie Jackson.
He adds that his congregation is open for people of all sexualities and gender identities.
"We've always wanted to follow Jesus Christ, we just haven't had the best places or best churches to do that," Jackson says. "We're just a bunch of recovering Evangelicals, Catholics, Pentecostals, Baptists, we're all over the place."
The walls of St. Peter's sanctuary are lined with banners that read "You are loved," "You are accepted," "You are worthy" and "You have a purpose."
"For me, it is important that there are places that people can go and worship and feel love and still connect to God," says Jackson. "Life is so difficult, so stressful and so rough. The last thing people need on a Sunday is to go somewhere and feel condemned."
He worries that Houston gets a bad rap when it comes to being inclusive, stressing that this is a very diverse and inclusive city. In fact, he says there are many affirming and welcoming churches around Houston.
"We're all one. Made of one faith, one mind, one body," Jackson says.
Iridium Pharmacy
:
"We're really kind of a one-stop shop."
"One day, I just realized I wanted to do things myself," says pharmacist Dr. Del Ingram about her decision to leave the company she was working for to start her own pharmacy. During the pandemic, she and a business partner launched Iridium Pharmacy.
"We were kind of leery, but the response and the welcome from the community has been excellent," Dr. Ingram says. "It's been a great move."
From its location along Navigation Blvd, Iridium provides both community and specialty pharmacy services, as well as vaccinations, immunizations and more.
"We actually deliver pet meds, as well as meds for, of course, humans," says Dr. Ingram.
The storefront also offers a variety of essentials for its East End neighbors, such as toothpaste, deodorant and over-the-counter medications.
"We're really kind of a one-stop shop," Dr. Ingram says.
If you're wondering about the name Iridium, she explains it was a way to blend her name with the name of the pharmacy's co-owner.
"We took the first initials from our last names and we went back to what we started with, which is chemistry. We found IR on the periodic table, there we are," says Dr. Ingram before adding with a laugh, "Actually my wife found it."
Legacy Community Health
:
"Everyone is welcome here. We love all y'all."
What started off as the Montrose Clinic in 1978 has grown into Legacy Community Health, a full-service federally qualified health center.
"Legacy has really strong roots in the community," shares Margaret White, a nurse practitioner at Legacy's Wellness Bar. "It's really comprehensive and it was founded and guided by being welcoming to members of the LGBTQ community."
Legacy currently provides "adult primary care, pediatrics, dental care, vision services, behavioral health services, OB/GYN and maternity, vaccinations and immunizations, health promotion and community outreach, wellness and nutrition, and comprehensive HIV/AIDS care," according to its website.
"We're always looking for ways to reach out and get people in and make healthcare more accessible and approachable to people," White says.
"What isn't the Wellness Bar?" laughs White. "(It) is really cool. It started in 2020 as sort of an off-shoot passion project with Legacy."
The location off Westheimer focuses on, yes, wellness, as well as STI care and HIV treatment and prevention.
"Nobody likes going to the doctor's office. Nobody likes waiting in line and sitting in that exam room with old magazines and realizing you didn't charge your phone last night and the doctor's running an hour late," White says. "We wanted it to be an easy, more laid back, less clinical feeling environment for people to come in."
The result looks more like a spa than a non-traditional medical environment.
"We want to meet people where they are and we want people to know that everyone is welcome here," says White. "We love all y'all."
More resources
:
St. Peter United, Iridium Pharmacy and Legacy Community Health are all members of the Greater Houston LGBT Chamber. You can see other members in the directory linked here.
The University of Houston LGBTQ Resource Center serves the university community, but also offers a comprehensive list of health, religious, community, social, legal and volunteer organizations in the Houston area.