Knoxville — Businessman and philanthropist Jim Clayton hopes to break ground next year on his world-class science museum.
Knoxville City Council was set Tuesday night to approve an agreement that spells out how the city will move the Knoxville Police Department out of its aging headquarters on Hill Avenue east of downtown to make way for the Clayton center.
It's envisioned as a $100 million building with a $50 million endowment, to be provided by Clayton and the Clayton Family Foundation, documents state.
"Working with the mayor and her staff -- it's been a wonderful experience," Clayton, the founder of Clayton Homes, said Tuesday. "They're very excited and they've been just a real pleasure to work with."
KPD is looking at potentially moving into Tennova's sprawling Physicians Regional Medical Center, the old St. Mary's Hospital in North Knoxville.
If ground is indeed broken next year, Clayton said he envisions constructing the building and moving in within a year or a year and a half.

In March, the city and Clayton, who also has been a banker, entered into a memo of understanding outling the basic steps for the project. Clayton gets the property for free, and he's responsible for tearing down the KPD Safety Center, according to Tuesday's development agreement.
Clayton, whose past philanthropy has included the Knoxville Museum of Art, has to advise the city in writing within 180 days that he formally wants to locate the center on the site. After that, the city has a year to vacate the Safety Building and grounds, the agreement states.
Knoxville does agree to get out when the first of one of two things happens: design and construction of a new fire and police administrative building is done or the arrival of the two-year mark from closing.
"The city agrees to work as expeditiously as possible to vacate the Safety Building and relocate KPD and other city resources from the (museum) property," the agreement states.
At a minimum, the museum will entail two stories and between 80,000 and 200,000 square feet of exhibition, office and classroom space. Public improvements such as landscaping may also be included in the area to help serve as a gateway to the museum.
While Clayton wants to get to work as quickly as possible, the agreement takes account of potential delays such as labor disputes, unexpected government intervention or acts of nature.
The city has nearby parking available and agrees to make some of it available for the museum, the agreement states. In addition, Clayton is expected to hire an engineer to assess parking needs in case more space is needed.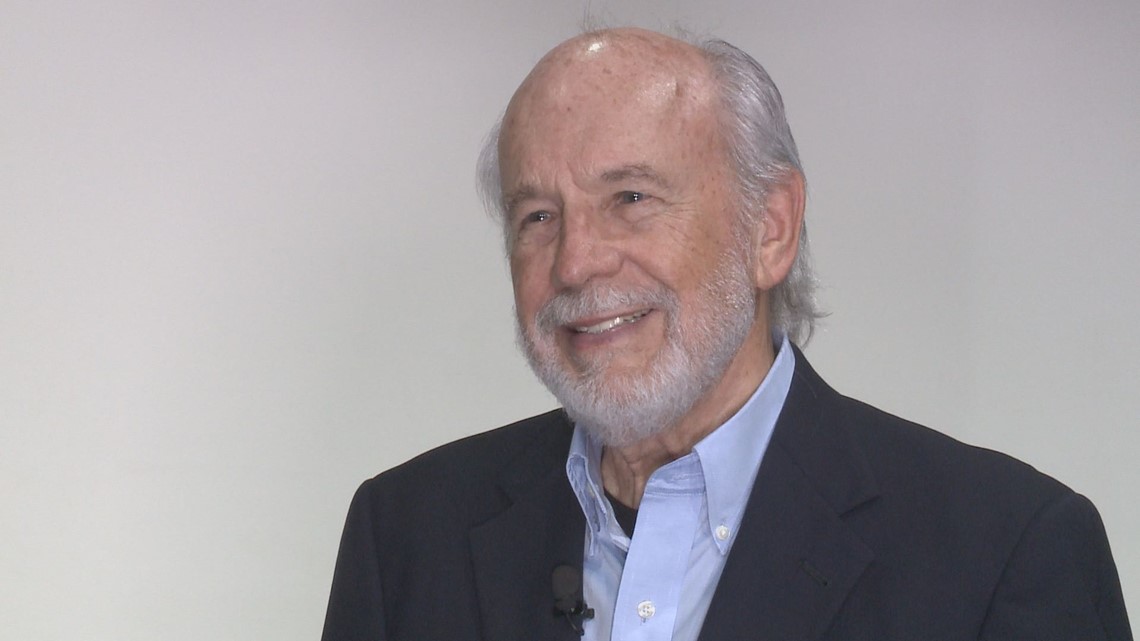 Time is "of the essence" in getting the project going, the agreement states.
Clayton has toured a number of other museums in the world. He's seen part of some that he'd like to incorporate into his project.
"We want to blend all of the great exhibits into ours here in Knoxville," he said.
In terms of content, it'll have everything from A to Z -- from aviation to "what starts with Z?" he said, "And everything in between."
In addition, look for exhibits on robotics and a look back at man's great achievements such as the early automobile, the train and the plane.
He also envisions partnerships with area institutions such as the University of Tennessee.
"We've talked to all of them. Some have come to us," he said.
Clayton wants the museum to appeal to everyone. It's hoped it can draw a million visitors a year, from Tennessee and far beyond, the development agreement states.
"All ages need down time, time off, visiting time, learning time," he said. "So there'll be a huge learning component here. There'll be classrooms and classes, there'll be conventions and weddings. It'll be a place to gather. It'll touch all forms of science."