KNOXVILLE, Tenn. — Many people in East Tennessee were feeling nostalgic Friday on the final day of Knoxville Center mall.
If you're in the mood for nostalgia, try going to the mall on its last day with the retired WBIR reporter who did more stories there than anyone.
For decades, Ken Schwall ended the WBIR newscasts with lighthearted stories. Many times, he resorted to a trip to the mall to gauge public opinion and make odd observations.
"This place has seen better days. But then again, so have I," joked Schwall as he rode the escalator in the nearly empty mall Friday. "Whenever we were stuck for something meaningful and relevant to do, we would come here. So, we were here a lot, believe me. It was lighter topics. Nothing serious."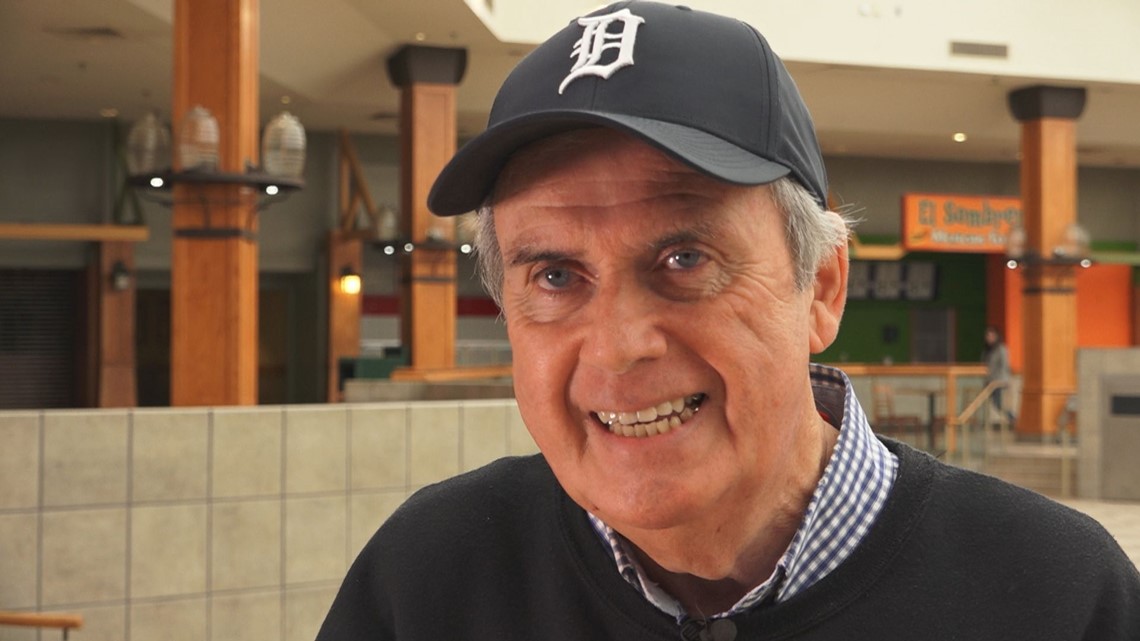 He is not positive, but guesses at least one hundred newscasts ended with a story by Schwall at the mall.
Schwall stood on the large map of the University of Tennessee campus on the floor of the mall and noted it was a good excuse for exercise.
"Back one of the times my wife was trying to get me to lose weight, I'd get home from work and she'd say, 'Did you get any exercise today?' I would say, 'Yeah. I walked around the entire perimeter of the UT campus.' I neglected to tell her it was a map," said Schwall.
One of Schwall's memorable stories was in 2004 about escalators. Schwall noticed even mall-walkers often stop when they reach moving stairs.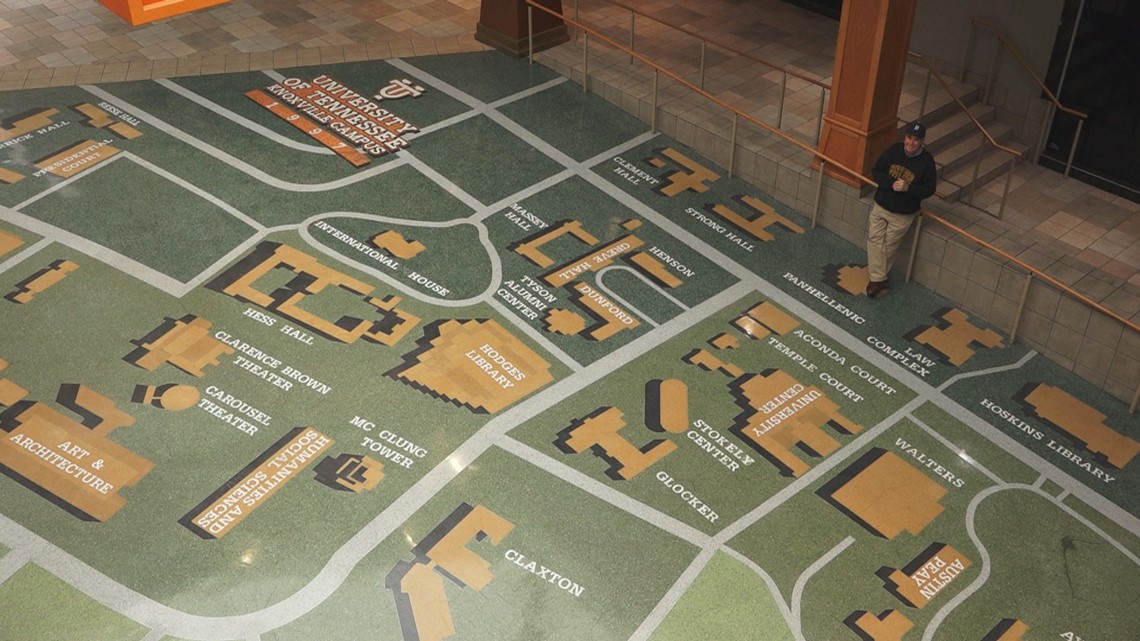 "All these people, they're standing still. Apparently, they think if the steps are moving, they shouldn't be," said Schwall in his report.
"We came here one day with one of those things you put on your dashboard. The sunshade. It came in this bag and it was impossible to put it back in. So, we just let a bunch of people try to put it in the carrying case. It was funny watching all these people wrestle with this thing that was supposedly easy. I felt like Consumer Reports," said Schwall.
We put the stick-microphone back in Schwall's hand Friday to see if he could find one of his signature zany characters. With one last shot in an empty mall, he still managed to find someone doing something odd.
A man was lying on the floor in the food court shaking his hands and legs in the air. He was reenacting a memorable moment from many years earlier.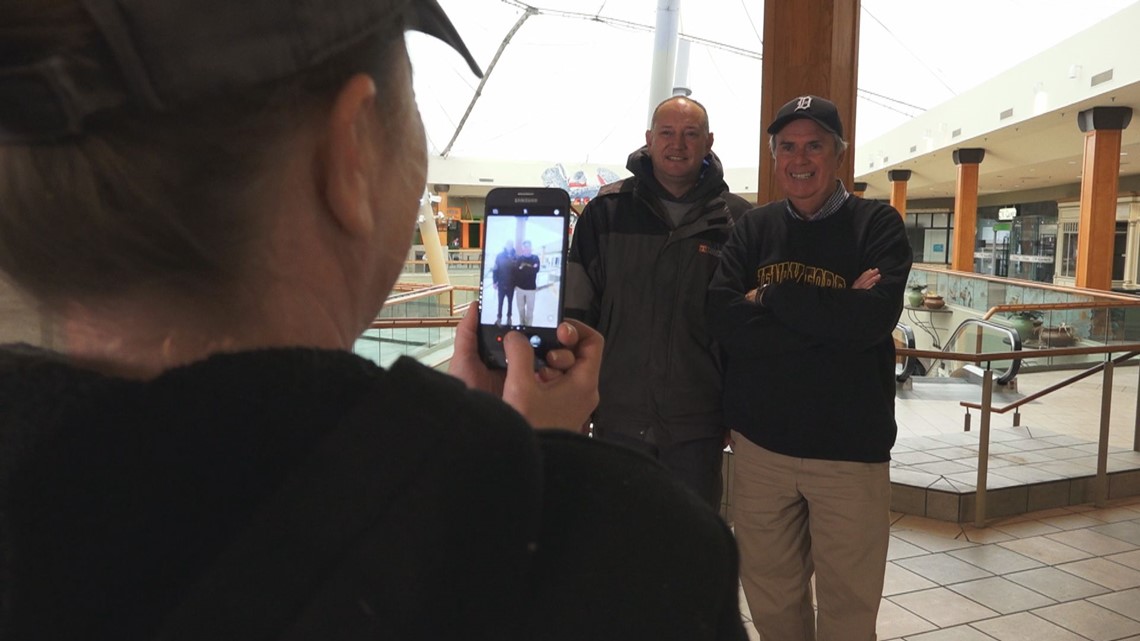 "I had a seizure and fell on the floor. I was shaking all over," said the man.
Schwall replied, "That's your fondest memory of the place?"
"Well, they put me in a really nice comfortable wheelchair and run me back in the back."
"Oh, well that's good," said Schwall.
After six years of retirement, Schwall's still got it. This remains Schwall's world. We're just living in it.
But the part of his world that was close to the television station with lots of characters and a food court is now relegated to a fond memory.
"Yeah, it's kind of sad. The thing is, I'm glad I'm not working. Try to get a sound bite around here. Except for me, you got nobody," said Schwall.