Convicted Campbell County school shooter Kenneth Bartley Jr., who for nearly a year had been warned he was wanted in his home county, was arrested Saturday morning in LaFollette.
Chief Deputy Aaron Evans of the Campbell County Sheriff's Office said Bartley, 24, was arrested on an active and outstanding violation of probation warrant from a previous misdemeanor.
According to Bartley's arrest documents, the reporting officer made contact with Bartley's dad at the front door of the house. His dad told the officer his son, Kenneth Bartley, was upstairs sleeping. Bartley was arrested without incident.
Defense attorney Gregory P. Isaacs said he had no comment.
WBIR went to Bartley's mother's house. She didn't want to talk on camera, but told us, "This is for the best. No mom wants her son in jail, but this is for the best."
Campbell County authorities had been hoping to take Bartley into custody for months. He'd been living in Virginia, where last year a 3-year-old child suffered fatal injuries while in his custody at his former counselor's home.
In February 2015, Campell County Judge Shayne Sexton allowed Bartley to relocate to Vienna, Va., to live with Erin TePaske, the former counselor, as a condition of probation to avoid jail time for assaults involving his parents.
TePaske wrote to 10News on Saturday, "I did not know that he was in Campbell County. Last contact I had with him, he was living and working in D.C."
Probation conditions included that he not consume alcohol, that he undergo counseling, find a full-time job, and submit written progress reports.
Very soon after his move last year to Virginia, Bartley began neglecting his obligations, according to court officials.
An arrest warrant for Bartley was issued in April 2015 in Campbell County because a device he was ordered to wear indicated he had used alcohol. In May 2015, the warrant was updated to include a failure to provide a new physical address.
Because the violations were for a misdemeanor conviction, Bartley could not be extradited to Tennessee.
Bartley will be back in Campbell County court for violation of probation on April 11.
Bartley and TePaske's living arrangement received publicity last year when TePaske's 3-year-old son, Beckett Josef Podominick, was fatally injured at TePaske's Vienna home.
TePaske and her family have insisted the child's death was a tragic accident involving a fall on some steps outside the home and in no way involved Bartley, who was watching him while his mother went out for a walk.
Matthew Podominick, the boy's father, has raised questions about his death.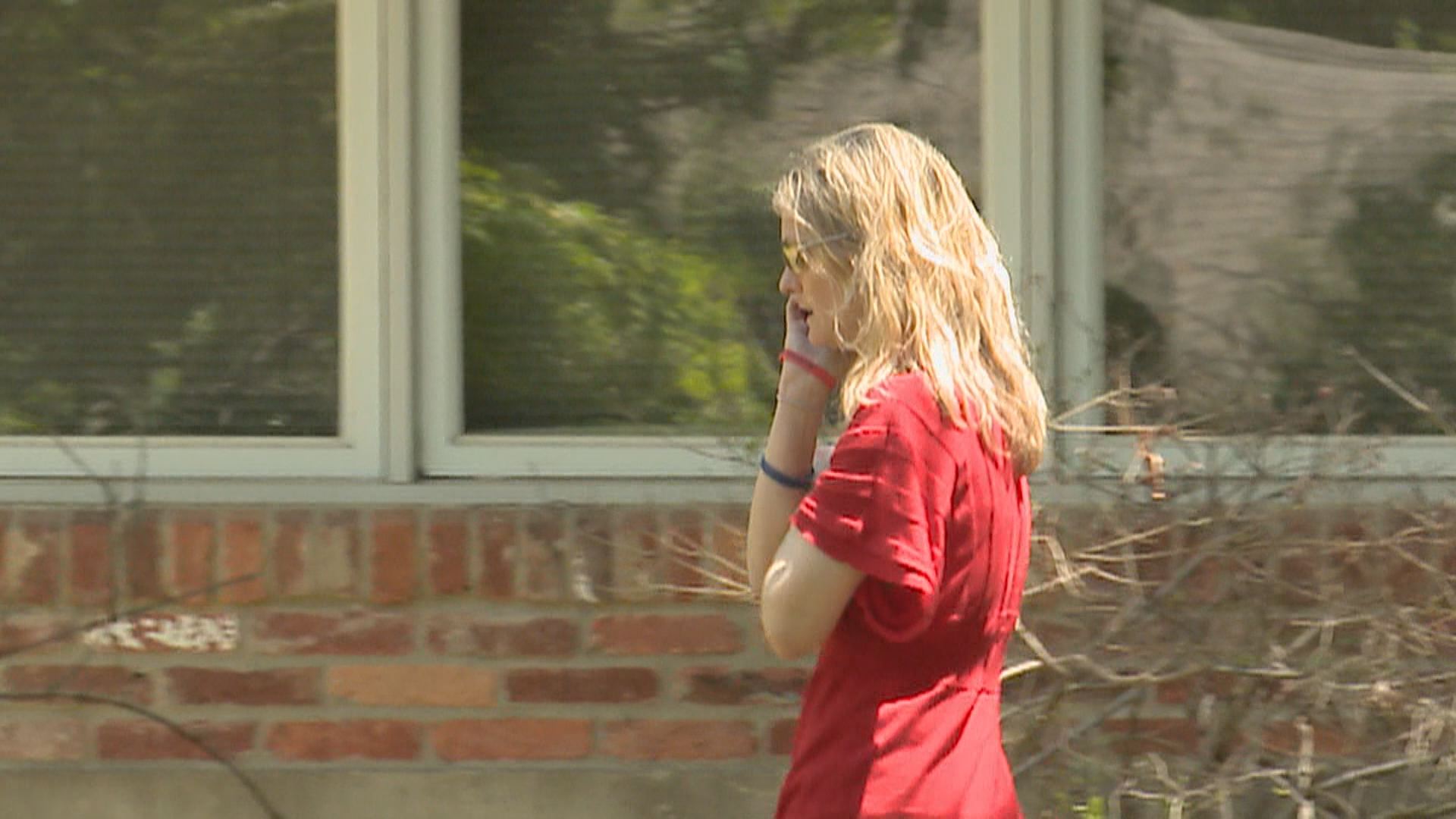 TePaske's account does not match up with the child's physical injury medical evaluation. The 32-page report, obtained by WBIR 10News in January, notes "several additional injuries" on the child's head that "did not appear consistent with injury from a fall," but rather from "an object or device."
The report also says the child had "multiple occult fractures without an accidental explanation."
Matthew Podominick, has reached out to the governors of Tennessee and Virginia, seeking assistance in what he says is "justice for my son."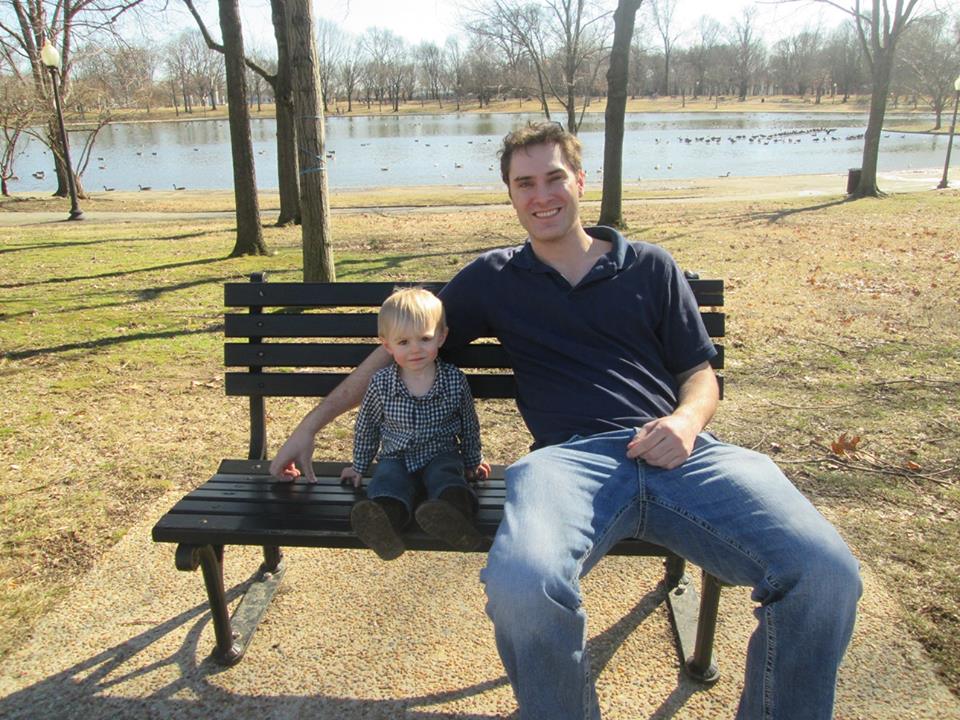 TePaske has responded to the allegations by Beckett's father, telling WBIR 10News the accusations are false and were made with motives other than justice.
TePaske also criticized the conclusion by a Virginia state Child Protective Services report that her son was abused.
"I have had several independent medical experts review Beckett's medical records, CT SCANS, X-Rays, and autopsy report. They all report no injuries consistent with any form of child abuse."
The Vienna, Va., Police Department has been the lead investigating agency in Beckett's death. Police have not said Bartley is suspected of any criminal wrongdoing and have not divulged information about the incident. Police have only told WBIR that the investigation was still ongoing.
2005 fatal school shooting
In 2005, 14-year-old Bartley shot and killed Campbell County Comprehensive High School administrator Ken Bruce and wounded the school's principal and vice principal. He shot them as they confronted him in an administrative office.
Bartley pleaded guilty as an adult, was convicted of first-degree murder, and went to prison.
With Isaacs now representing him, the conviction was eventually thrown out based on questions about the guilty plea and whether Bartley had adequate time and counsel to make a decision. By then Bartley had served some eight years in confinement.
He eventually got a new trial, was convicted of a reduced crime of reckless homicide, and was set free with credit for time served in February 2014.
In just a few months Bartley had new legal troubles.
He assaulted his father and his mother on separate occasions, pleaded guilty to domestic assault, and was sentenced to probation.
As Sexton weighed what to do with Bartley, he heard court testimony that Bartley's father, Kenneth Bartley Sr., and perhaps Bartley himself had had an affair with TePaske, who had worked with Bartley Jr. after he killed Bruce. The judge, however, wasn't convinced Bartley and TePaske had been intimate.
With Bartley living in an area where he was despised by many and having a volatile relationship with relatives, the move to Virginia appeared optimal to Sexton.
TePaske had argued she could give Bartley a fresh start and provide psychological treatment. Months later, her child was dead and new accusations were being made against Bartley.