Corryton — The world is annually enchanted by the famous synchronous fireflies in the Great Smoky Mountains. But the species that draws thousands of people to Elkmont in the national park is not the only kind of synchronous lightning bug in East Tennessee.
Another species of beetle that flashes in unison is the Photuris frontalis, better-known by the nickname "snappy syncs." They are found in small pockets throughout the Southeast.
Ken Bennett of Corryton was surprised to find a dense pocket of snappy syncs in the woods on his property around 15 years ago.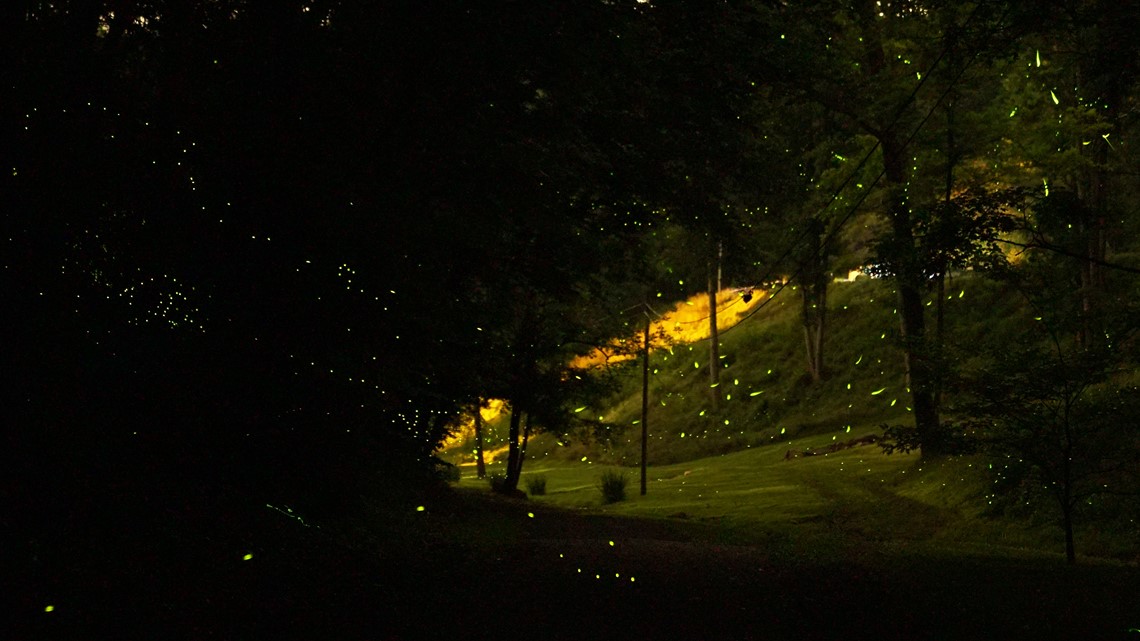 "We lived here 40 years. One night in June I was walking in the back of the property and I wasn't expecting to see synchronized fireflies. When I looked up the ridge and saw them, I just couldn't believe it. The first thing I did, of course, was go get my wife and see if she was seeing what I was seeing," laughed Bennett.
Their eyes did not deceive them. The Bennett home was the perfect habitat for snappy syncs due to an abundance of old growth forest, leaf litter, very little light pollution, and a consistent source of moisture from Molly Branch Creek that flows through their property.
"A lot of people have never heard of snappy syncs. They only know about the synchronized fireflies in Elkmont. These kind start flashing and they synchronize with each other. They look like little lights twinkling in the dark," said Bennett. "Before 15 years ago, I would have never thought I would have an interest in lightning bugs. They are amazing."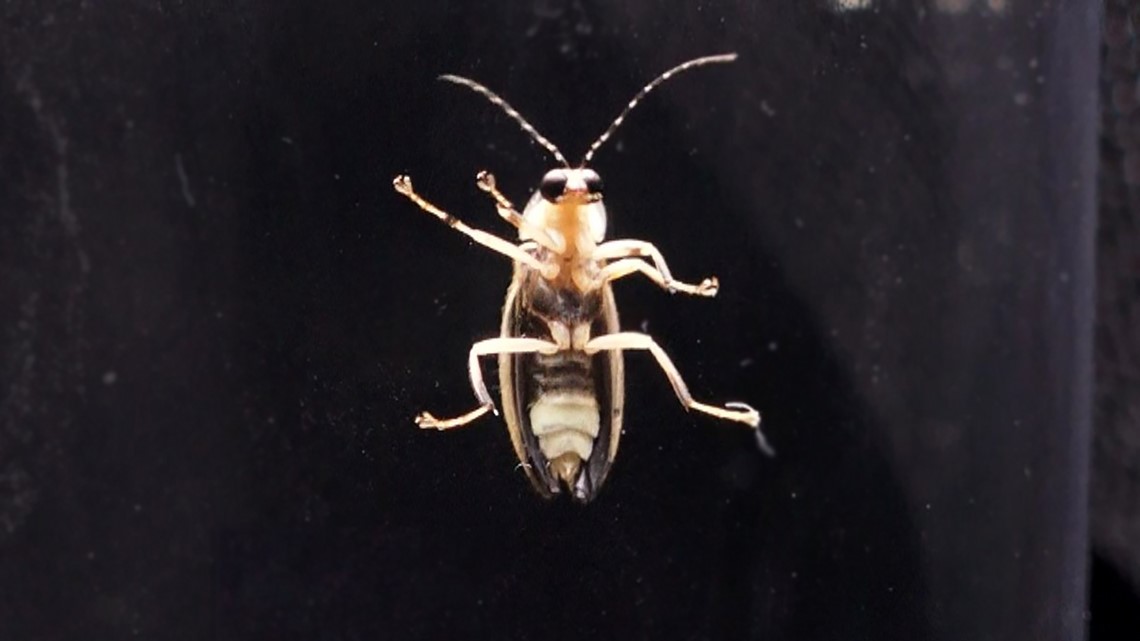 The discovery showed Bennett there can be a happy bright side to the darkest places. After a decade and a half of enjoying the species as an exclusive family tradition, Bennett is opening his private property for others to enjoy the light show. In many ways, the decision comes from a desire for happiness during a dark time.
"My wife, Jeanette, died in March. She was diagnosed with a blood cancer called MDS, Myelodysplastic syndrome, 17 years ago. She went through a real ordeal, but got through it and was cancer-free. Then it suddenly came back with a vengeance in January," said Bennett. "We have five children and it was difficult for all of us to see her in that condition."
Jeanette Bennett died March 14, 2018. The family clearly hurts, but still glows when they talk about her good nature.
"My mom was an incredibly positive person. She was just appreciative and thankful for what she had," said son Kevin Bennett. "She was not what I would consider an 'outdoorsy' person, but my mom loved watching the lightning bugs out here. It was part of what she loved about her home."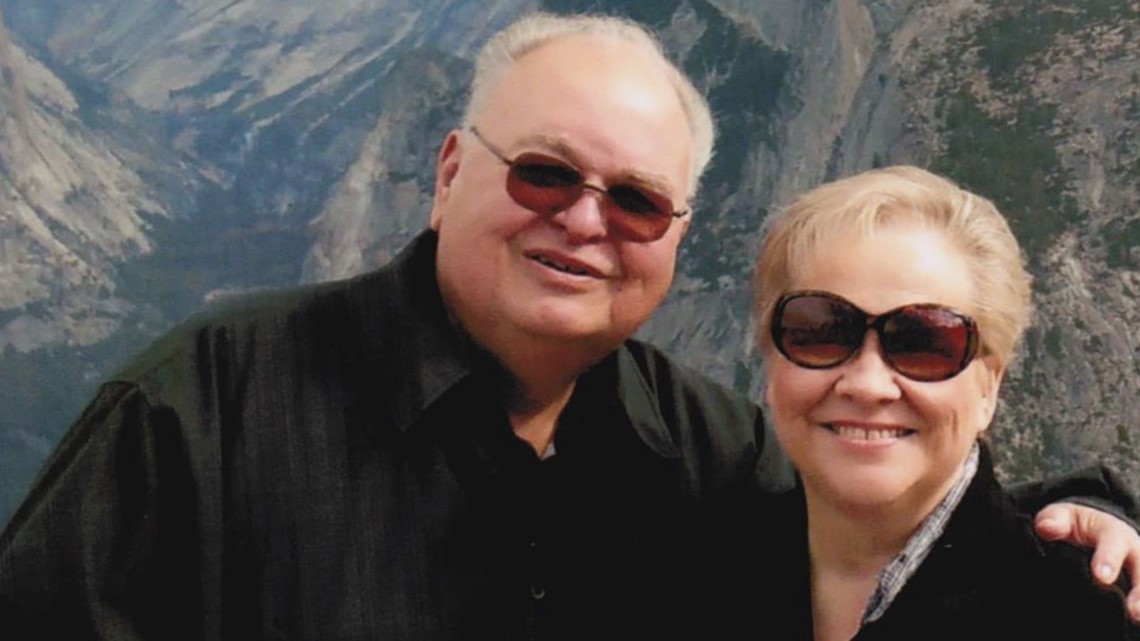 As the various species began lighting up the Bennetts' property, it lit a fire for Ken to do something he was unlikely to have done before. He created an attraction called Molly Branch Fireflies and will open his private property for others to enjoy the snappy syncs and other species of lightning bugs.
"I felt an empty spot with my wife gone and wanted to fill that void with things we enjoyed," said Ken Bennett. "I felt like I was almost being selfish by not sharing it with other people. I think it's something others need to see."
The motivation to open his home to complete strangers comes, in part, from a desire to honor his wife. But patrons would never know it. There is no mention of Jeanette Bennett's death or the family's mourning anywhere on the Molly Branch Fireflies website.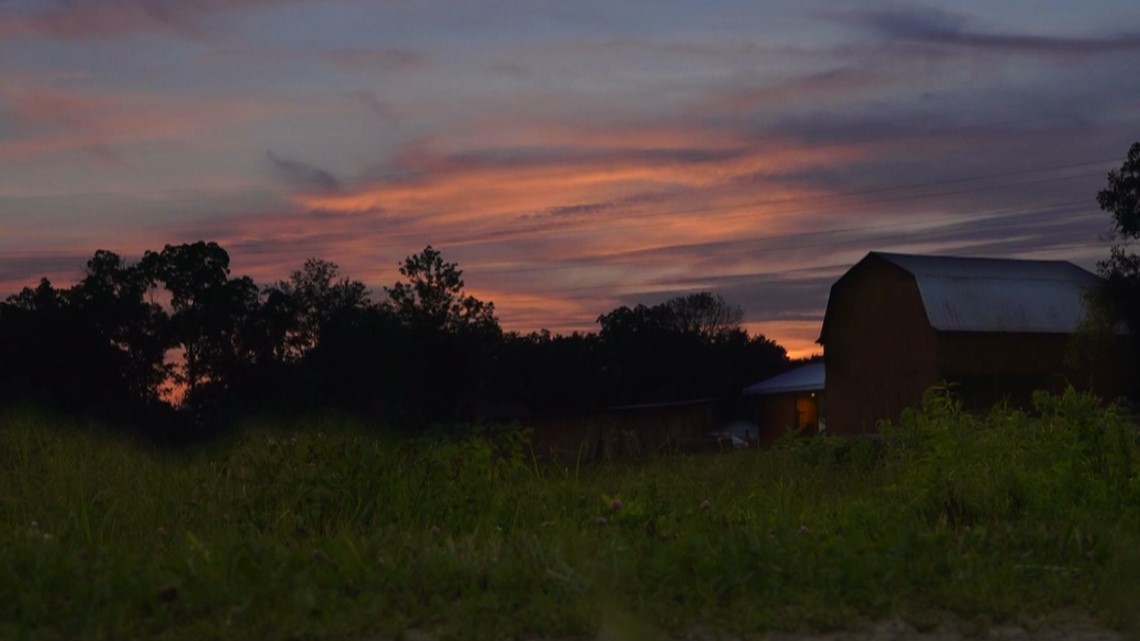 "This is a positive thing. It's not about her and dwelling on her death. This is getting back to honoring her life. It is sharing something with others that we loved," said Bennett. "This is something that has, for me, always taken the stress away. It just makes everything calm. That is what I want others to experience. I believe those who are truly nature-lovers will almost be in awe."
For the Bennett family, the annual explosion of life in the back yard will quietly serves as an illuminating memorial. For the rest of the world, they hope it will be a place to find a joyful bright side to life, even in the darkest places.
PURCHASED TICKETS REQUIRED
Molly Branch Fireflies will open for two weeks starting Saturday, June 15, 2018. The viewing is not free. Tickets purchased online cost $10 for adults and $5 for children. Tickets can be purchased at the gate with cash at a price of $15 for adults and $8 for children.
A large field for parking is a few hundred feet from the main viewing area, which consists of a gravel driveway along a hillside where the lightning bugs congregate. Visitors are encouraged to bring a lawn chair or blanket for seating. Viewing hours are from approximately 9:30 p.m. until 11:30 p.m. with entertainment beginning, weather permitting, at around 8:00 p.m.
For more information and directions to the viewing area, visit the Molly Branch Fireflies website.
MATHENY'S OBSERVATIONS AND ELKMONT COMPARISONS
If you plan to view lightning bugs at Molly Branch, this reporter recommends going as soon as possible. The snappy sync mating season peaks and drops off quickly. The extremely warm May brought the snappy sync peak earlier than usual and they are likely already at peak or just past-peak. As you can see in the linked report below, predicting when fireflies peak can be extremely difficult for those who plan viewing events.
Beyond the snappy sync species, there's a diverse population of other lightning bugs on the Bennett property. I saw several "shadow ghosts" with their lingering glows in the forest. At dusk, there was an overwhelming amount of "big dipper" species in the fields near the parking area. Much of what I have learned about different species is from expert Lynn Faust, who discovered the synchronous species in Elkmont and has written the world's first lightning bug field guide. The book "Fireflies, Glow-Worms, and Lightning Bugs" is an invaluable illustrated resource for identifying any lightning bug species in the eastern United States and Canada.
ELKMONT AND SNAPPY COMPARISON
Speaking of synchronous fireflies in Elkmont, do not expect the same type of display from snappy syncs.
Snappys flash continuously for a couple of hours. It is a steady twinkling, with individuals joining in and taking breaks as they please. But this species does what most people expect when they hear the term "synchronous." They truly flash and pulse in unison, with groups flashing on-and-off as though they are connected to the same light switch.
The Elkmont species is the Photinus carolinus. What makes this species synchronous is not that they all flash together at the exact moment. While their flashes do sync up briefly, what makes them truly synchronous is they all stop flashing and allow the forest to go pitch-black. Males generally flash six times. Some males will begin flashing, others quickly join in, and suddenly the entire forest lights up for 5-10 seconds. Just as quickly, the forest fades to complete darkness for five seconds. Then it starts over again. The waves of coordinated explosions of light and complete darkness continue for a couple of hours. The anticipation that builds during the few seconds of darkness is just as enjoyable as the actual flashes, for this reporter.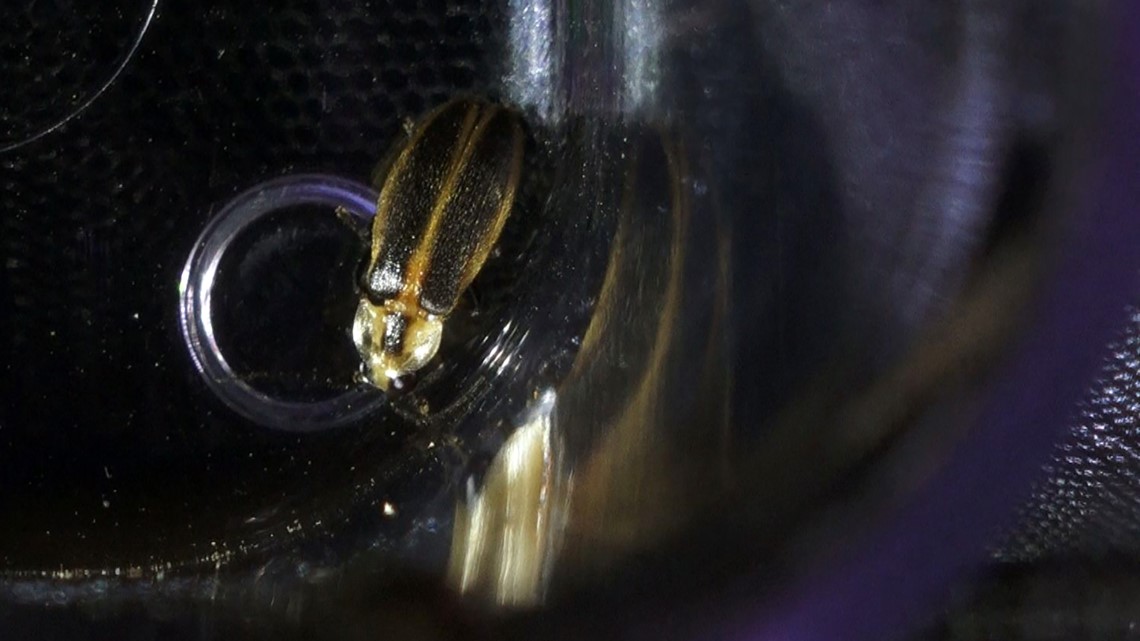 Both species are remarkable. The snappy syncs are also much more common than the ones in the Smokies. Snappys can be found in pockets throughout the eastern United States. In addition to East Tennessee, large populations exist in Mississippi. In East Tennessee, you might observe snappy syncs anywhere from Corryton, Oak Ridge, to the Sequoyah Hills neighborhood in Knoxville. WBIR recently reported on a large grouping of snappy syncs on a farm in Roane County and tips for the difficult task of photographing lightning bugs.
For any species, what makes a site particularly spectacular is the density of the population.
Wherever you live, get outside and enjoy these beaconing beetles. And turn off your flood lights at night so these critters can mate (Link: Lights off for the love of lightning bugs). Then you'll have another spectacular light show to enjoy in the future.