Knoxville — The Knoxville City Council will be spending Thursday going over Mayor Madeline Rogero's proposed fiscal year 2019 budget.
Knoxville Mayor Madeline Rogero outlined her budget during her State of the City Address in late April. The budget includes $337 million in funding with no new proposed taxes, and includes initiatives for a new science museum, renovations to Knoxville college, and plans to create a joint headquarters for the Knoxville Fire Department and Knoxville Police Department.
Chief Operating Officer and Deputy of the Mayor David Brace said the proposed budget would also give $10 million to improve the Knoxville Civic Auditorium and Coliseum.
"This is everything from the ice floor, air handling unit, painting new locker rooms, modern scoreboard system, new seats... Those type of improvements are things that just need to happen to maintain that facility, and that it's comfortable for events like the Ice Bears," he said.
Brace said there are a lot of moving parts involved, and some of those could be implemented in the next 6 -12 months.
The mayor also announced big plans for a multimillion-dollar science museum downtown funded by businessman and philanthropist Jim Clayton and his family.
The announcement envisions the city taking over part of the Knoxville College campus site for a new $40 million building for police and fire operations. And that in turn would make way for the science museum to be built on the old Police Department headquarters location at Hill Avenue and Howard Baker Jr. Boulevard.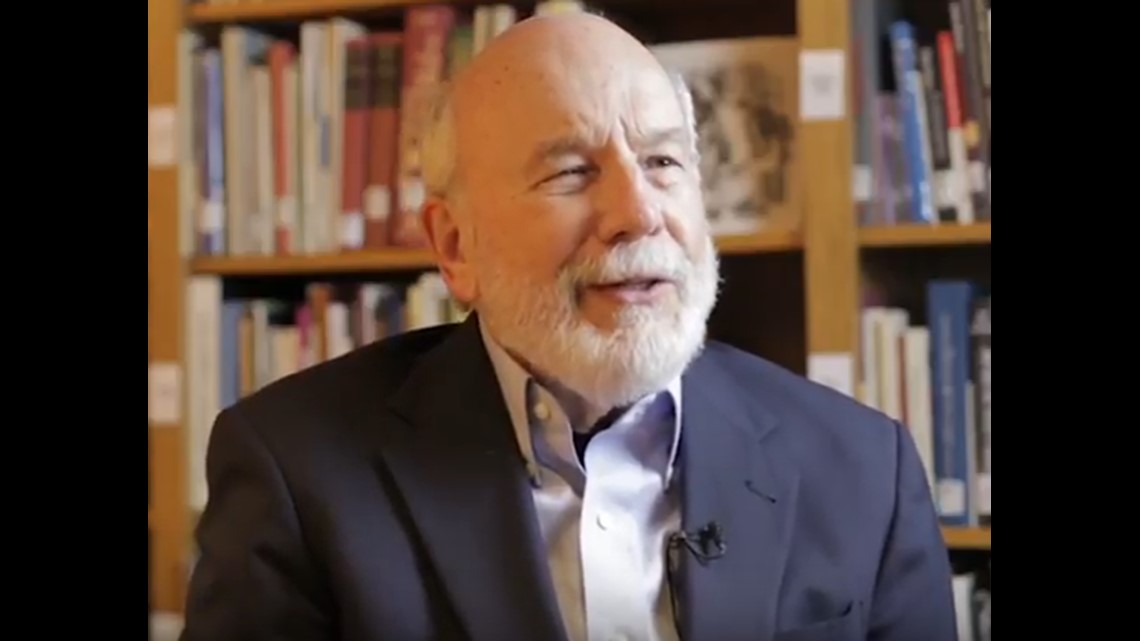 Clayton, founder of Clayton Homes, long has had a desire and vision for an East Tennessee science and discovery museum that would appeal to all ages. The museum would fulfill that dream.
"Kids -- they've got to be on it and over it and you gotta have levers and lights and whistles," Clayton said. "You have to have dinosaurs, you have to have 3D printing."
Knoxville College also would benefit under the announcement. It's struggled in recent years, essentially shutting down because it lacked enough money to operate.
"They have a cherished and really incredible history, locally, regionally, nationally, but have been under some hard times for many, many years," Brace said.
Rogero said during her announcement the city could step in to help the college by taking over some of its blighted properties to make way for the public safety center.
The science center is envisioned as a $150 million-plus project with a goal of drawing a couple million people each year.
The city, which has signed a memo of understanding with Clayton, would provide the site on Hill Avenue, Rogero said.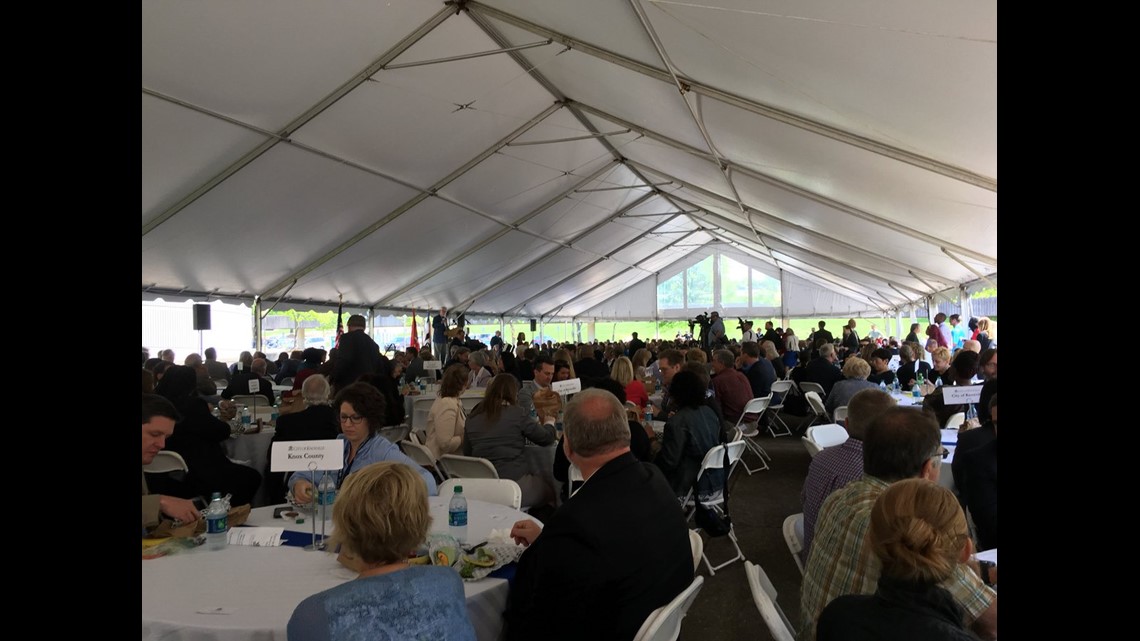 Rogero's announcement coincides with the city's desire to build a new building for both police and fire operations. Currently, the Police Department operates in a late 60s-era building at Hill and Howard Baker.
Knoxville, as part of its role, would contribute some infrastructure work at the center site.
But the project itself would be paid for and endowed by the Clayton family.
"We've been given to, and certainly, we should give back," Clayton said.
Many details still must be resolved and formalized including a timetable. Knoxville City Council also would have to approve the arrangement.
"We are committed to making this happen with council approval," Rogero said Friday.
Two wings of the center would be used for "world class" traveling exhibits, she said.
Clayton, also the founder of Clayton Bank, has given millions through the years to support the arts including the Knoxville Museum of Art, the Knoxville Symphony Orchestra and performing arts centers at Pellissippi State Community College and on the Maryville College campus.
Rogero announced the plans during her annual State of the City lunch on Mary Costa Plaza, outside the Knoxville Coliseum and just a couple hundreds yards from KPD headquarters.
In preparation for building the center, Clayton has visited more than 20 top museums in the United States and Europe.
The Clayton Family Foundation had assets of more than $115 million as of its 2016 990 tax form, records show.
Helping Knoxville College
Earlier this year city officials, as part of a budget retreat, discussed the need for a new police and fire headquarters. The Police Department has operated out of its current Hill Avenue location since 1969; the Fire Department's administrative offices are in leased space on Hill Avenue.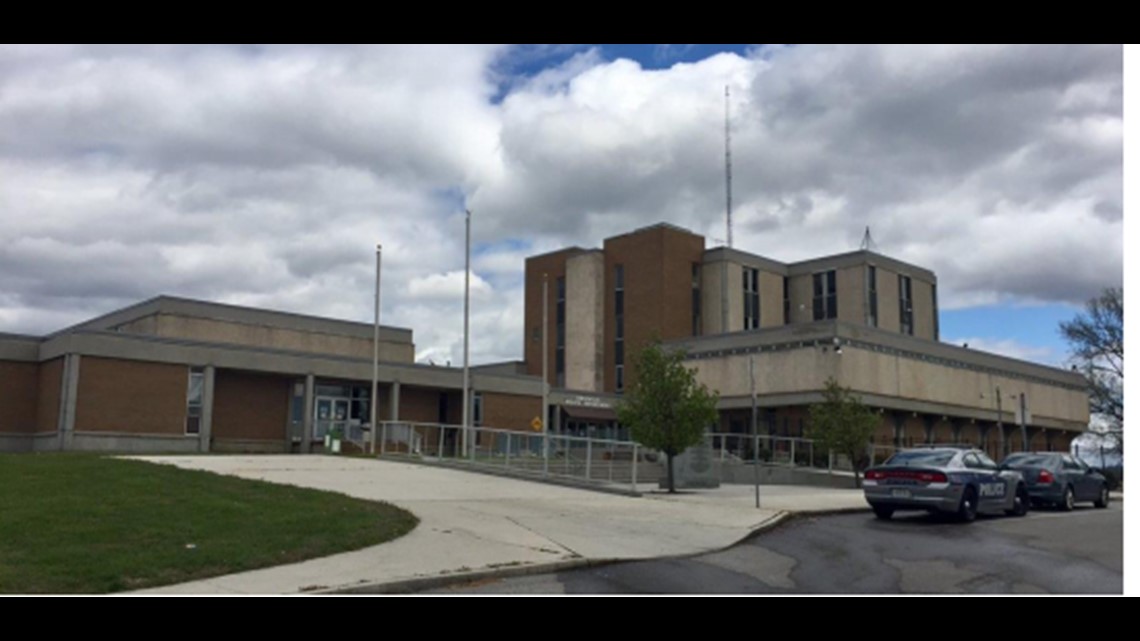 Rogero said Friday that the city was approached last fall by Knoxville College supporters seeking help.
"We're looking at new ways to how not only rebuild and revitalize Knoxville College but become even a better neighbor and a better resource for our community," Knoxville College President Keith Lindsey said.
The historically black college's difficulties have included it losing its accreditation and watching its 40-acre campus north of Western Avenue slip into increasing neglect.
The college couldn't keep up with maintenance, watched enrollment shrink to just a handful of graduates and eventually ended all classes. The city has cited the college for buildings that are in disrepair or unsafe for occupation.
Arsonists, meanwhile, have set fires in various buildings on campus.
Rogero said college supporters have "made strides" recently to improve conditions. Last fall, they reached out to the city as they try to revitalize what's left, she said.
"The city accepted a call from a friend in need," Rogero said.
The city has signed a memo of understanding with college representatives for a "public-private partnership," the mayor said.
The city would take over site control of part of the campus including the track and football field areas to build a public safety center. Dilapidated dorms would be torn down within the area that will fall under city control.
Rogero termed the two projects -- the science center and the partnership with Knoxville College to make way for a new public safety center -- "big-picture, big-thinking" projects.
Knoxville has had a science center for decades.
What is now The Muse started in 1960 as a students' science museum on State Street in downtown before moving to its current location in Chilhowee Park.
Programs and exhibits at The Muse are geared towards young children and focus on STEM learning, the arts, and health education.
Jim Clayton has been a big supporter of the Muse for many years.
Director Ellie Kittrell said the non-profit is glad to see Clayton's dream come to fruition and hopes there will be an opportunity to work together on the new center.
"We are really hoping that our expertise and passion for educating children in STEM and the arts and wellness will be taken into consideration in the planning of this exciting project," Kittrell said.
The Muse has had about 500,000 visitors in the past five years, 80,000 of them just last year.
The proposed net budget is $376.9 million, a 6.5 percent increase from 2017-18.
There is no proposed tax increase.
All City of Knoxville employees will receive a 3 percent salary increase.
$10 million in renovations to the Civic Auditorium and Coliseum, including new seats and lighting in the Auditorium and a new ice floor in the Coliseum.
$10 million for construction of a gateway entrance to the Urban Wilderness in South Knoxville, at what is currently the dead end of James White Parkway.
A $2.5 million contribution for the second year of the City's affordable housing fund, an increase of $500,000 from last year.
The final of 10 annual contributions of $800,000 to KCDC's redevelopment of public housing in the Five Points neighborhood of East Knoxville, plus an additional $3.48 million to continue that work.
$2.95 million for new sidewalks throughout the City, including $750,000 for sidewalks in school-designated parental responsibility zones.
$2 million for a new gateway park on the west side of Chapman Highway, just across the Henley Bridge.
$1.62 million in grants to more than 65 arts, community and social service agencies, and $300,000 for public art.