KNOXVILLE, Tenn. — Knoxville City Council was expected to meet Tuesday at 6 p.m. to discuss several different kinds of resolutions and ordinances.
Council members voted on two PILOT (Payment-In-Lieu-Of-Taxes) agreements with developers. One of the developers would build an apartment complex near the former Hyatt/Marriott hotel building off East Hill Avenue. The other developer would build a larger complex on Cumberland Avenue.
They also discussed whether to hire grant-writing services to help secure funding for a large project to connect the University of Tennessee to South Knoxville with a pedestrian and bicycle bridge.
They also voted to buy more police cameras for the Knoxville Police Department, and whether to add a policy explaining the minimum acceptable level of care for animals.
In February 2022, UT said it was planning to build a pedestrian bridge near Thompson-Boling Arena that would connect the area to the South Waterfront. they said they were planning to expand over the Tennessee River since 2006, to meet the need for more student housing and parking.
They also said last year they were looking to acquire property in the area of West Blount Avenue and Scottish Pike, near Fort Dickerson Park.
Knoxville City Council will consider whether they should spend $150,000 to support UT in the project. They proposed hiring CDM Smith Inc. to help write applications for Federal Infrastructure Discretionary Grants to support the South Waterfront Pedestrian/Bicycle Bridge Project.
CDM Smith would need to prepare a RAISE Grant application for the project before Feb. 28. The grant program is operated through the U.S. Department of Transportation and is given to infrastructure projects that "will have a significant local or regional impact."
The grant award is at least $5 million, and it can provide a maximum of $25 million.
The motion passed Tuesday night.
The Knoxville City Council will consider spending $280,783 to buy 66 additional body cameras for the Knoxville Police Department.
In July 2020, the police department was allowed to buy 350 body cameras from Axon Enterprise Inc. Later, in October 2022, additional funding was approved to buy more cameras for new hires.
Tuesday's resolution would not alter the original contract with Axon Enterprise signed in 2020 but would add an additional cost for more equipment. The contract lasts 5 years.
Knoxville City Council will consider entering into a PILOT agreement with a developer planning to build an apartment complex near the former Hyatt/Marriott hotel. As part of the agreement, the county would temporarily own the property for nine years and lease it back to the developers, after a construction period of 30 months.
The city council said the apartment complex would have 194 units with 284 on-site parking spaces. they said it would include a mix of studios, one-bedroom and two-bedroom styles. It would be built by Ridgehouse Companies, a company based in St. Louis that also built apartments in Nashville and Missouri.
They said they want to provide "Class-A apartment homes in neighborhoods with increasing renter demand." According to their application, they also plan to build a pool, fitness center, and dog park. They also said 19 units will be workforce housing units, following rent provisions.
The agreement also said rent would be restricted at 80% of the area's median income for a period of nine years, once the apartment is complete.
The developer would need to pay $3,306 annually to the city and $2,383 to the county as part of the agreement.
Core Knoxville Cumberland, LLC asked for a PILOT agreement to build a large complex on Cumberland Avenue. The developer bought several properties along the road near the UT campus, over the course of several months.
The company is based in Chicago and said they plan to build four apartment buildings with around 800 units in total and said they would also build new commercial space that would total over 30,000 square feet. Of that space, they said they could fire a "large national big box retail" chain, with smaller spaces for local retailers.
They said they would also build a centralized garage with more than 1,700 parking stalls and provide more than 2,000 parking spaces in total.
In the application, they claimed that the Cumberland Avenue Corridor is "in need of economic revival and suffers from a lack of parking." They said that the project could springboard new business along the street, and said the new parking garage would also provide parking for Covenant Health and the East Tennessee Children's Hospital.
They said they planned to house more than 2,500 new residents.
According to city documents, the project would cost around $530 million in total.
The city would lease the property back to the developer for five years after a three-year construction period. The developer would need to pay $259,983 annually to the city and $187,425 to the county during the terms of the agreement.
Councilmember Amelia Parker said she wanted to see more workforce housing in the developments, and said she was afraid of how developments like this one could impact housing costs in the area. However, Mayor Indya Kincannon said the project would increase the number of permanent housing units available in Knoxville and said the development would make the area denser, increasing its walkability.
Parker said that she would prefer to see a longer PILOT agreement if it included affordable housing guarantees. She said that with a shorter PILOT agreement, the city would collect taxes on it quicker but without a guarantee that the additional tax revenue would be used to support affordable housing.
Parker and Councilmember Seema Singh both said they would vote against the agreement. It passed 7-2.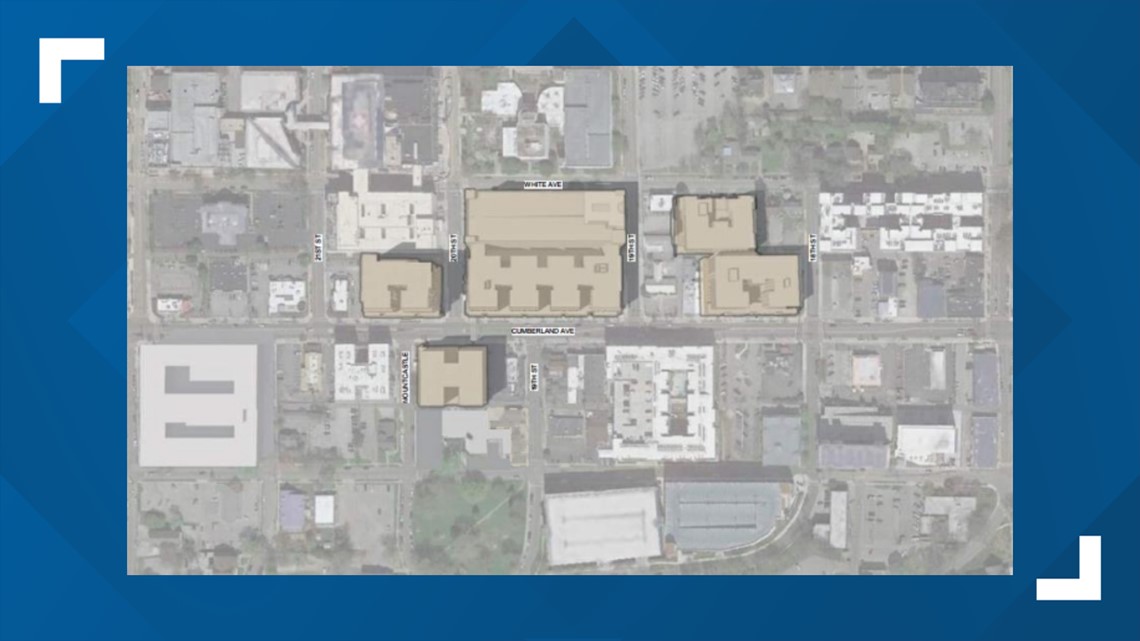 The city council considered adding more minimum requirements for caring and keeping animals, after requests from several council members. The policy change would not allow people to transport or keep animals in motor vehicles unless they are safely enclosed inside it, or protected by a commercially designed container with at least two points of restraint.
It also says people would not be able to keep more than four dogs or cats over six months old except in an animal shelter, zoo, humane society or other institution specifically designed to keep large numbers of animals.
It allows people to keep more than four dogs or cats if they receive a pet retail establishment permit. It also says pet retail establishments cannot source puppies from a breeder who is not routinely inspected by the USDA, and they will not be able to get puppies from a breeder who has had a violation in the past two years.
It also explicitly says it is illegal for people to keep animals in conditions that are not clean, sanitary and humane. It says they need to have sufficient food, access to clean water, and access to well-constructed and clean shelter. If the animal is injured, it also needs to be immediately treated
Dogs also need adequate space for exercise, at least 200 square feet per animal housed outside, according to the proposed ordinance. Owners would also need to bring animals inside during extreme weather.
It would be illegal to abandon or harm animals too, or to tether them in a way that results in harm.
However, an ordinance proposed by Councilmember Testerman and the Animal Control Board would allow tethering if it is connected by a fitted buckle-type collar or body harness, and not a "choke-type, pinch-type, prong-type or improperly fitted collar."
Tethers would need to be at least 10 feet long, and not be connected to a heavy chain. A pulley line or trolley system would also need to be used if tethering an animal. Animals would also need to be at least six months old and they would need to be at least 200 square feet of space.
They would also need access to shade and water, and if there are multiple animals, each would need to be tethered separately with at least six feet between them.
Another ordinance proposed by Councilmembers Rider, Singh, Thomas, Parker, and McKenzie would require tethered animals to be under the direct supervision of a person. They would need to be able to see the animal, and the tether would need to be at least five times the length of the animal's body.
Both ordinances were proposed on the first reading. They would need to pass on second reading before going into effect, and either would go into effect in July 2023 if they pass.
The ordinance proposed by Rider, Singh, Thomas, Parker and McKenzie passed on first reading, and the other was tabled.