KNOXVILLE, Tenn. — Knoxville City Council is expected to meet on March 7 to discuss and vote on different proposals, including ones meant to further develop the former site of St. Mary's Hospital.
The site includes a new Public Safety Complex, which houses Knoxville offices for the police, fire, city court and pension systems across the city. Some of those services have already started moving into the building.
The master plan for the site includes sites for residential space, a parking garage, an urgent care clinic for behavioral issues and places for potential future development. There is also a plan to construct a building for Lincoln Memorial University's dental program, built out of the former Clark Tower.
One of the proposals would also give LMU space to build a main entrance to the tower.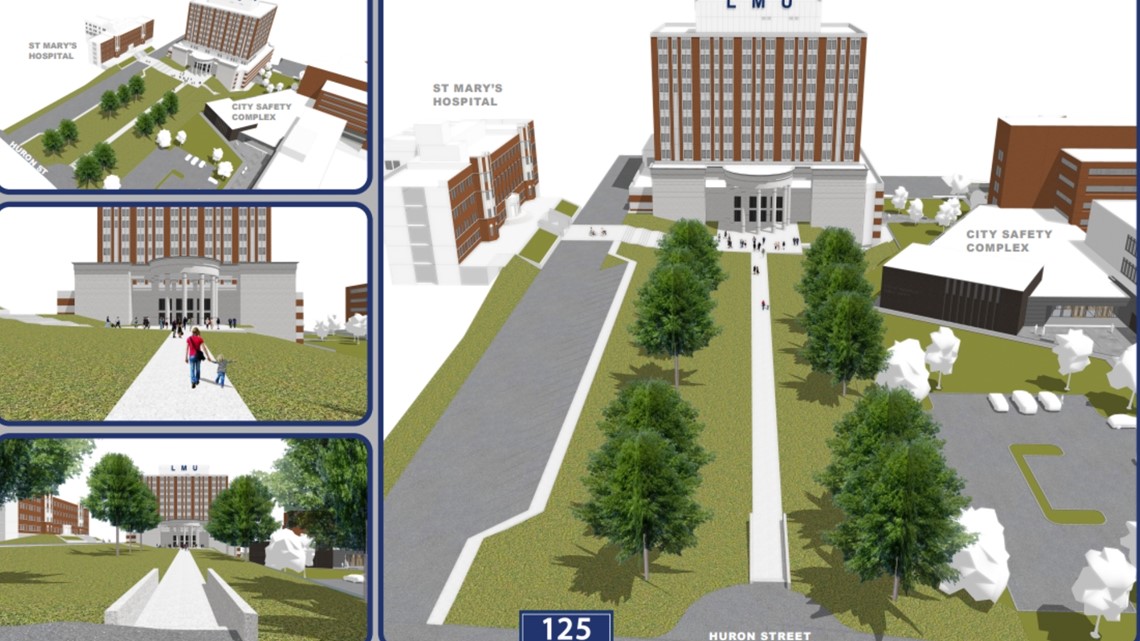 The city council is also expected to discuss a proposal that would designate a portion of the site for a greenspace, which could be transformed into a public park in the future.
Other portions of the site would be given to Knoxville's Community Development Corporation so they could pursue opportunities for more redevelopment. The plans for the site came after Knoxville leaders hosted a community open house in North Knoxville on Feb. 9, where attendees learned about the proposals and gave feedback.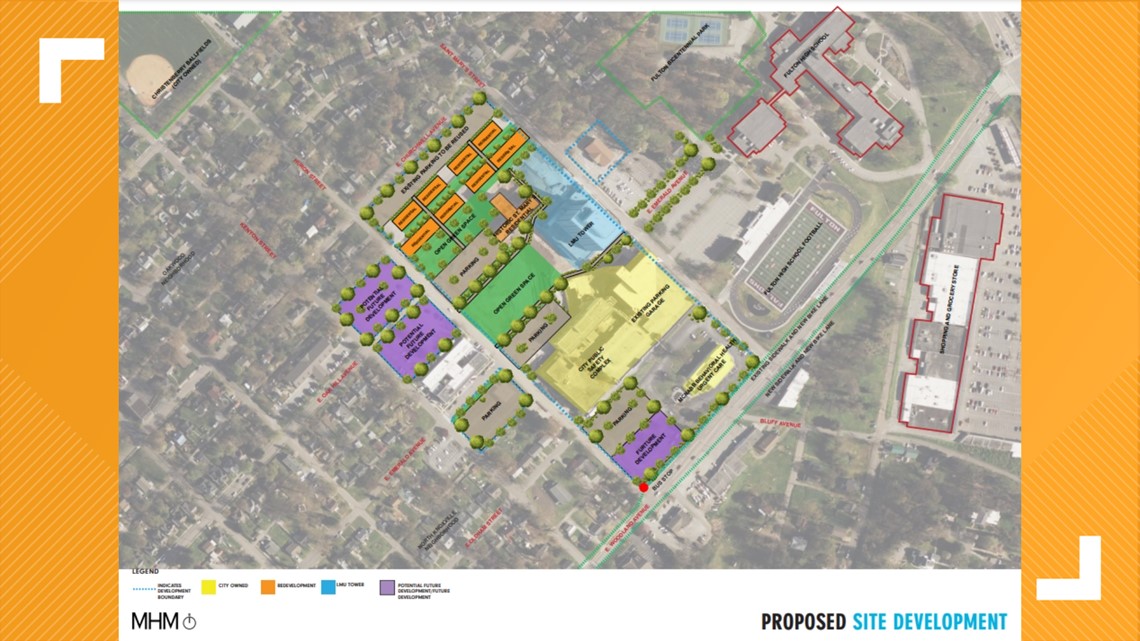 KCDC would get property located at 1914 Huron Street, 1650 Huron Street and 1531 Saint Mary Street, according to a resolution from City Council. The meeting is expected to start at 6 p.m. on Tuesday.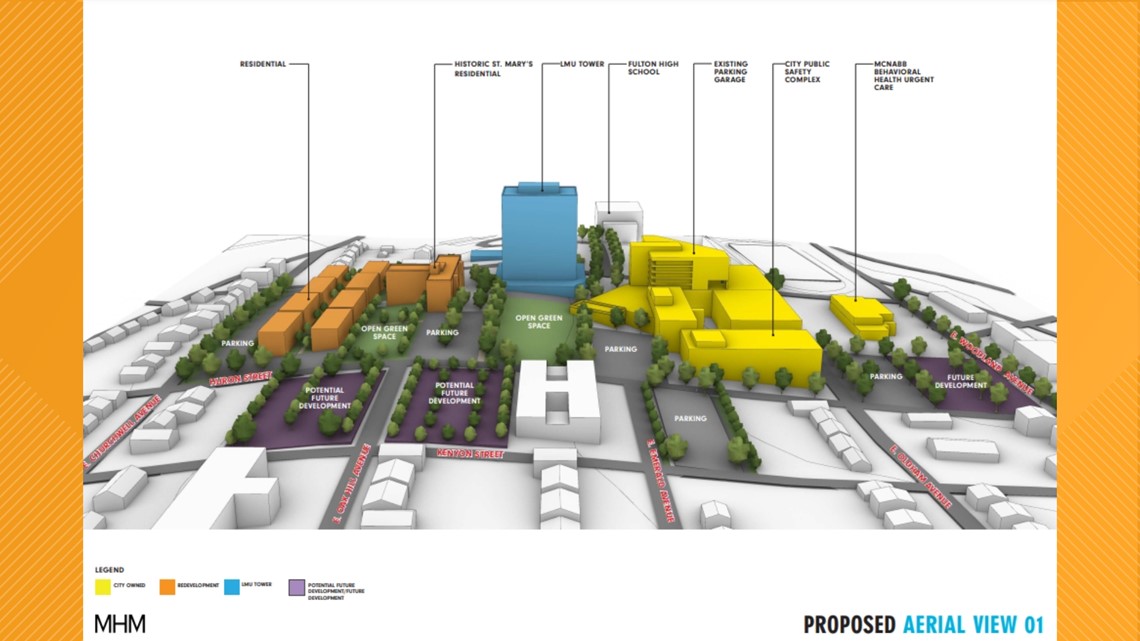 At that meeting, council members are also expected to discuss how to distribute Youth Violence Prevention Week microgrants, meant to help fund programs that prevent violence among young people while they're on vacation from school.
A list of proposed microgrants is available below.
Thrive: $2,300.00
You In the Mirror: $3,000.00
Two Bikes: $3,000.00
The Bottom: $3,000.00
Drums Up Guns Down: $3,000.00
Centro Hispano de East Tennessee: $1,920.00
Canvas Can Do Miracles: $3,000.00
My Daughter's Journey: $2,928.00
Karate Five Association: $3,000.00
The Edge Foundation: $3,000.00
YWCA Knoxville and the TN Valley: $3,000.00
The grants are expected to start being given on April 24. In total, they cost $31,148, according to the city.