KNOXVILLE, Tenn. — A Knoxville police officer's police powers have been suspended while the police department reviews his conduct following an off-duty hook-up that went bad in Cookeville, the Knoxville Police Department's spokesman said Friday.
Tyriq Campbell, 24, remains a department employee, his attorney Don Bosch said. He's working in Teleserve, where he's been for months, assisting the public with inquiries.
But KPD decided to suspend his police powers as it reviews what happened in March when he drove to Cookeville to meet someone for possible sex, KPD spokesman Scott Erland said Friday.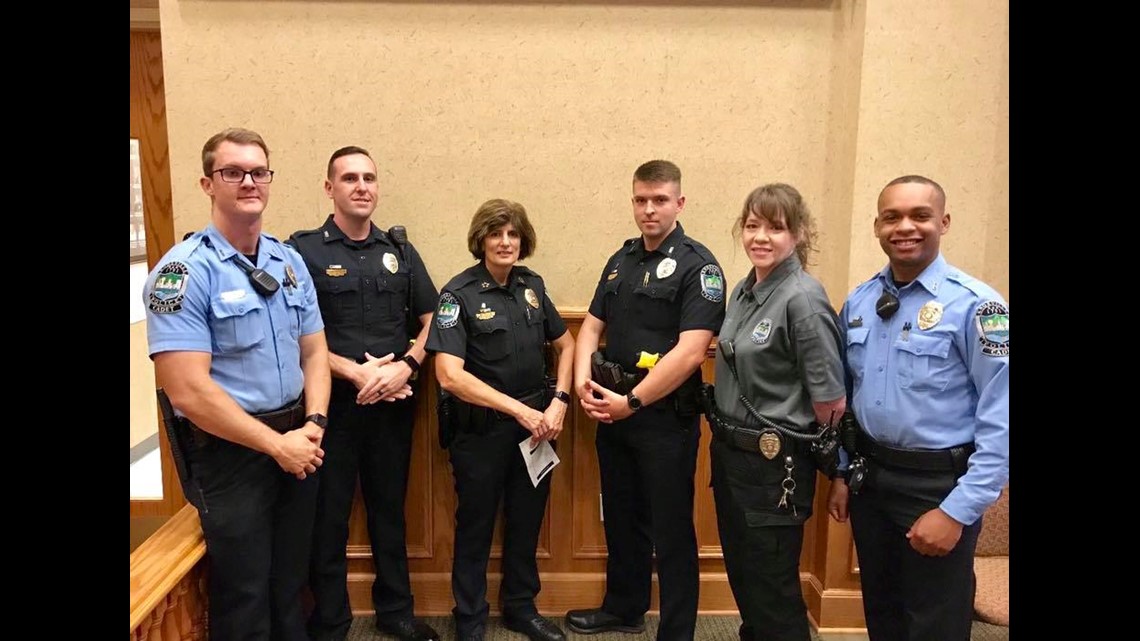 The department suspended his powers, collecting his service weapon, on Friday, June 23.
It's not automatic for KPD to suspend an officer's police powers while investigating conduct. It is typical for the department to move an officer from the street to Teleserve until an internal affairs investigation is done.
"He's still working in Teleserve," Bosch said Friday. "He's working every day."
WBIR earlier this month reported about Campbell's drive over to Cookeville the night of March 16 after finishing a shift on the force.
Using SnapChat, he arranged what he thought would be a sexual hook-up with a 20-year-old student at an apartment complex. The encounter rapidly turned tense, with the student and others trying to force Campbell to stay while they called Cookeville police, records obtained by 10News state.
Campbell threw himself out a second-floor window, suffering cuts and abrasions, in an effort to get away.
After officers arrived, Campbell offered various and sometimes conflicting details about why he was there and what had happened. He'd also offer differing details to people at KPD about what happened, WBIR's investigation showed.
The student and a friend said Campbell was trying to blackmail them after obtaining sensitive video of two people having sex, records showed. Bosch, however, said his client was a "victim".
The Cookeville Police Department deemed the incident "odd and unusual." But it filed no charges.
The department hasn't responded to requests for information.
KPD launched its own internal review this month following WBIR's story.
When Cookeville police spoke to Campbell, they learned he had five phones with him. That night, because he was injured, he gave permission for them to tow his personal car and take his five phones and his service weapon while he went to the hospital.
Knoxville police administrators were alerted about Campbell's trip hours after it happened.