A Sevierville fifth-grader and Patriots fan used science to prove once and for all that Deflategate was simply a bunch of cold air.
Last year, Jayveion Morgan from Catlettsburg Elementary School won first place in his fourth-grade science fair by proving the pressure in the highly-scrutinized footballs used by New England Quarterback Tom Brady were reduced by sudden changing temperatures from the cold air on that fateful January day in 2015.
His story came to light after another story went viral Thursday about a 10-year-old boy from Kentucky posing the opposite hypothesis -- who set out to prove Brady was a cheater.
That boy's project also won him the science fair and sent him to the district competition.
Morgan said the purpose that ignited his interest in the project was to have hard evidence to show his classmates so they would stop saying that Tom Brady cheated.
"In that game it was really cold and, when I tested my project out, the football deflated in a freezer and a refrigerator," Jayveion said.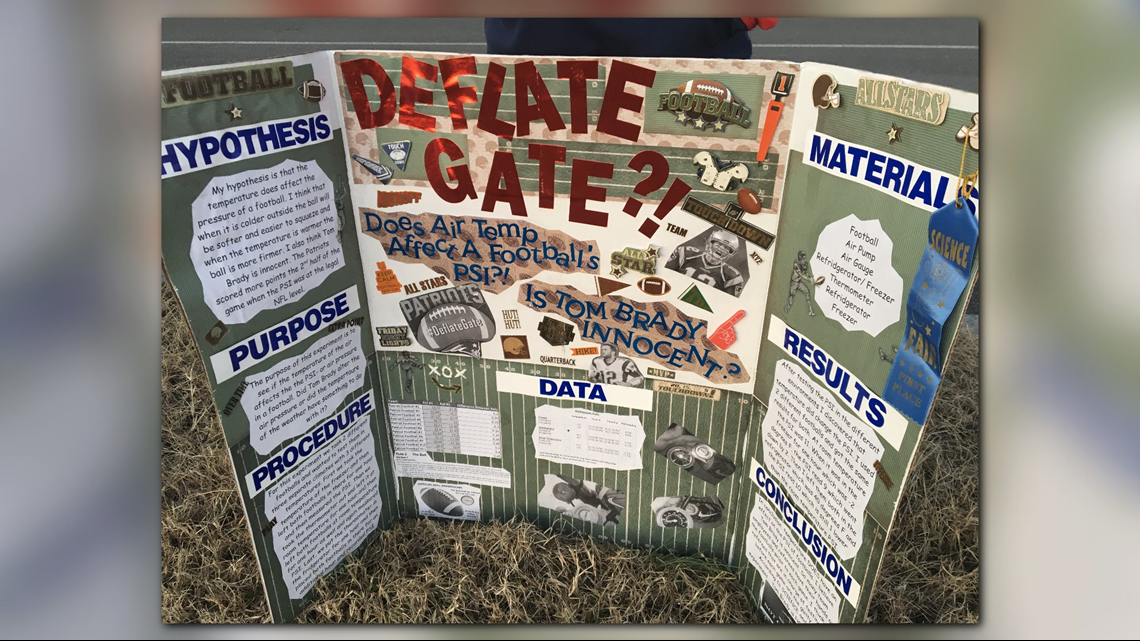 Jayveion's mother was proud of the lengths her son went to prove Brady's innocence.
"The actual PSI, to learn what it was, to learn how to test it, he didn't even know what it was before this project," she said.
Needless to say... Jayveion will be rooting for the Patriots come Superbowl Sunday.