The longtime leader of Knoxville's historic preservation organization will soon retire.
Kim Trent has been the executive director of Knox Heritage for 15 years.
Trent said her job has been "a passion project" and "a labor of love," and said now she's at a good stopping point.
"I love this job because it's never boring," Trent said. "It's not just about buildings, it's about people and history and politics."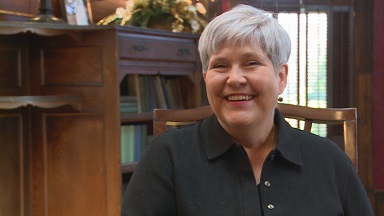 She joined Knox Heritage in 1994 and a few years later became the executive director. Her first project was South Knoxville High School, which is currently being developed into a senior living facility.
"That was a big one," Trent said. "That one was just days away from being demolished."
"I'm most proud of what we did on the 500 block of Gay Street," Trent said. "Everything was going to be demolished between the Farragut Hotel and the Fidelity Banker's Trust Building."
She said then mayor, now Gov. Bill Haslam gave them time to come up with a plan.
"And in doing that we've created a block that is lively and has many businesses and also incorporated the historic buildings," Trent said.
Her leadership includes preserving the Westwood mansion on Kingston Pike. The organization restored two homes in the Park Ridge neighborhood and worked on the Walker Sherrill House also on Kingston Pike. She's expanded the organization to 16 East Tennessee counties to teach and help other towns preserve their history, such as the Waller Building in Lenoir City and the Alexander Inn in Oak Ridge.
Trent has faced challenges.
"All I've had is the power of persuasion," Trent said. "And so just convincing people of the merits of saving places, showing them how to do it, providing them with the financial tools."
Sometimes she couldn't save a building.
"The loss that I regret the most is the McClung Warehouses downtown," Trent said. "Because they could have been incredible. They would be restored right now."
Two fires destroyed the neglected warehouses. The city now hopes someone will develop the site.
"The same with the J. Allen Smith house on Lyons View Pike," Trent said. "Wasn't required that it had to come down, there were solutions."
Trent gives a lot of credit to Knox Heritage board members, developers and homeowners in historic neighborhoods. A spokesperson for the city of Knoxville said in an email Trent is, "a strong voice and a champion for historic preservation."
"When we believe in something strongly, to stand up for those beliefs," Trent said. "Because if we hadn't done that, a lot of the places that have been saved would have been lost."
Trent said she will officially retire in the spring. She doesn't know exactly what she's moving on to yet. She said she will help with a nationwide search for a new director, and will help them transition into the position.