Thursday marked 32 years of serving Thanksgiving meals at Knoxville's Love Kitchen. But it was the first Thanksgiving without either of the charity's charismatic founders.
Love Kitchen co-founder Helen Ashe died in February 2018. She died almost three years after the death of her twin sister, Ellen Turner. For decades, Helen and Ellen were a dynamic duo of do-gooders who provided thousands of free meals to the hungry in Knoxville.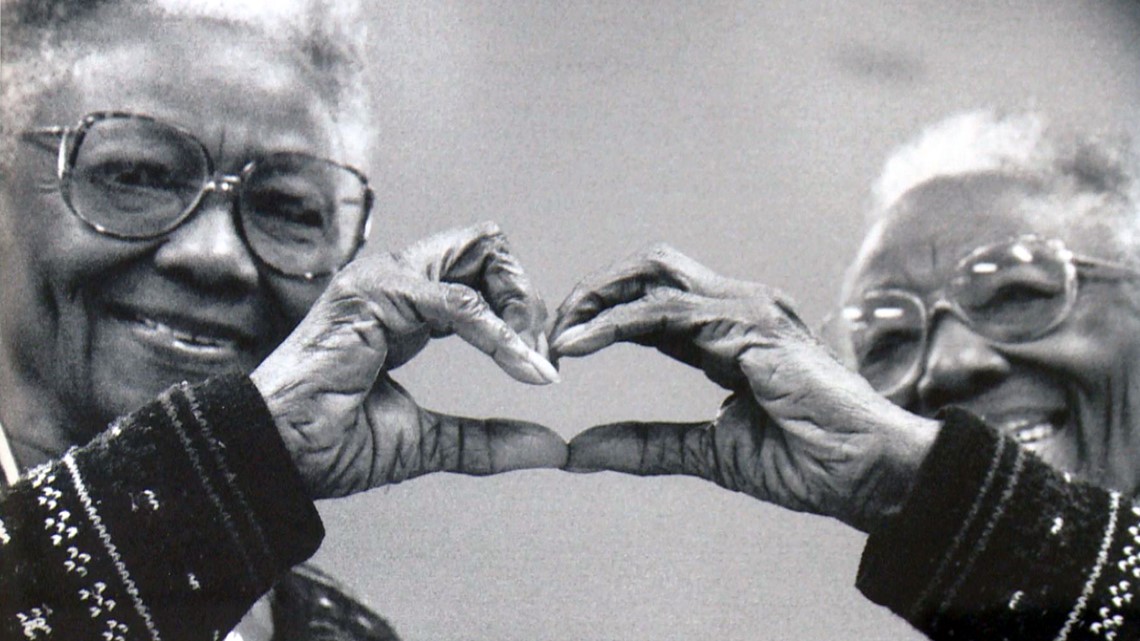 "It is different this year because Helen is not with us for the first time. But we are carrying on her legacy of doing exactly what she would want us to do, making sure everyone gets fed," said Patrick Riggins, executive director of the Love Kitchen.
Riggins started volunteering at the Love Kitchen 18 years ago. He said there was never any question whether to continue the charity the sisters founded in 1986.
"They would be happy to see us carrying on and continuing their legacy. And they would not be surprised. 'Patrick is doing what I told him to do' is what Helen would probably say," laughed Riggins. "What they built is not going to fade away. We want it to continue growing bigger and bigger."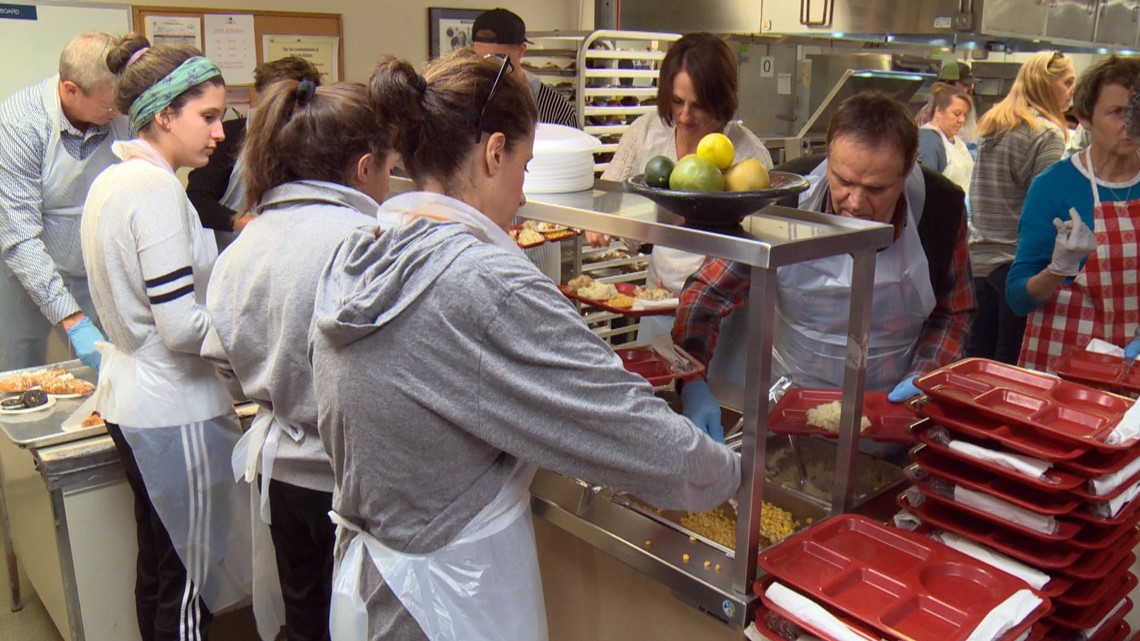 The Love Kitchen relies on volunteers to provide free meals to thousands of people year-round. The work benefited from the contagious energy of Helen and Ellen, who greeted gifts of all sizes with equal enthusiasm.
"You could come in here with your last can of beans and they would make you feel like you absolutely made their day," said Riggins. "They knew it was a collective team effort and made every part of the team know they were valuable."
Helen's desk is still intact at the Love Kitchen headquarters. Paintings and photographs of the twin sisters are found throughout the building. The greatest reminder of the women is found in the kitchen where volunteers cooked a Thanksgiving feast.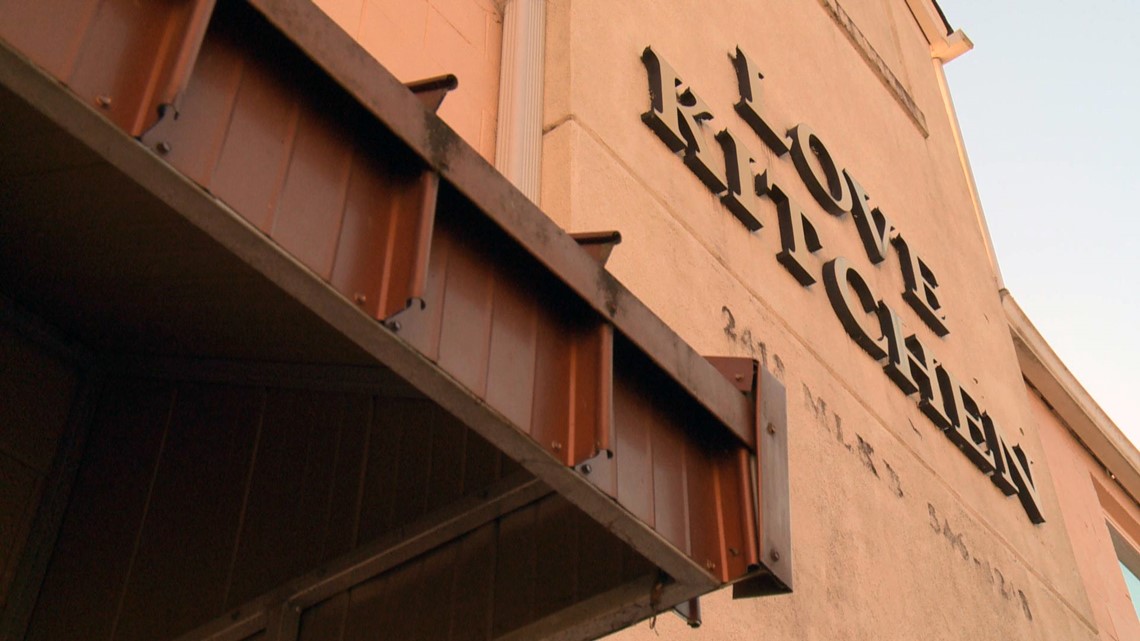 Helen and Ellen reached the hearts of countless people through satisfied stomachs. The community returned the favor in the charity's time of need.
When the economic downturn in 2009 threatened the Love Kitchen's survival, WBIR organized the "round up the dough" campaign with Panera Bread and raised $120,000 of donations in just a few weeks. The first reaction of the sisters was to joyfully shout, "Look at how many people we're going to help!"
Riggins said Helen and Ellen were truly thankful for everything. He is thankful to help continue their legacy.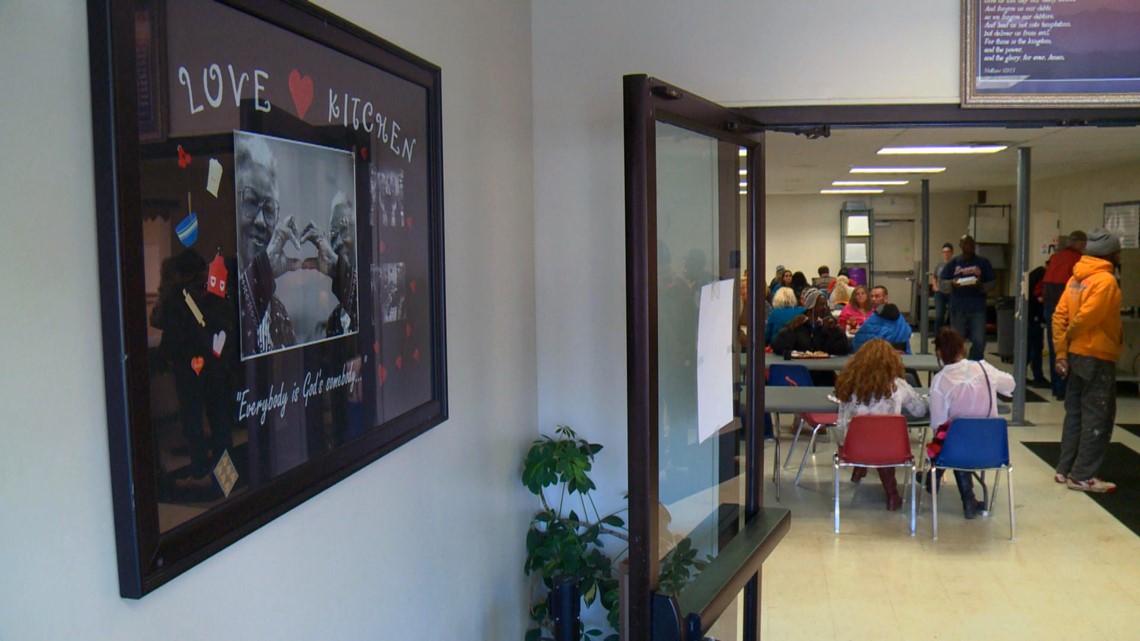 "We're thankful to be in a community where people will spend their Thanksgiving helping others. We want to help people during the holidays and the rest of the year, too," said Riggins.