Nearly 70 soldiers from Knoxville's 278th Armored Calvary Regiment answered loudly "CHP!" last Friday after the troopers went above and beyond to dish out kindness to the soldiers in a big way.
On April 27 around 7 p.m. PST, three troopers with the California Highway Patrol in Victorville came across a military bus that was blocking traffic on Interstate 15.
The three troopers arrived to find nearly 70 soldiers from the Tennessee National Guard's 278th Armored Calvary Regiment in Knoxville wearing full ruck sacks jumping over a concrete barrier after the transmission on the bus had broken down.
The unit's commander told officers that another bus was on its way to pick them up, but was about two hours out because it was transporting other soldiers from San Diego to Ft. Irwin in San Bernardino County.
So what did the troopers do? They gave the unit pizza and a push.
One of the officers used his patrol vehicle to bump bumpers with the bus and push it out of traffic and into an emergency parking area. The CHP said the soldiers got a real kick out of the sight because they didn't believe the patrol car would be able to budge the bus.
When officers spoke with the soldiers, they learned they had flown out of Knoxville to San Diego that day. WBIR 10News had reported on Friday that the TN National Guard had mobilized the 278th to Ft. Irwin to begin a month-long advanced training rotation to prepare for deployments to Poland and Ukraine later this year.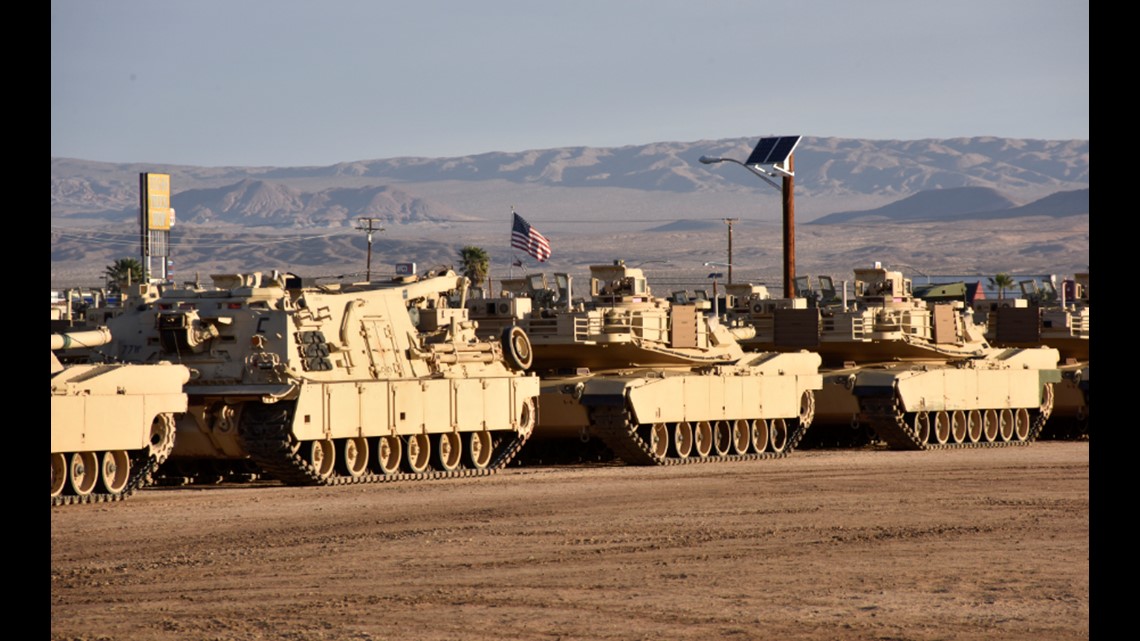 Troopers also learned the soldiers had not had a proper meal in some time after a long day of travel because of the bus issue, so they said it 'felt it was their duty to make sure they had supper."
Officers went to a couple of nearby pizza restaurants to pay for 17 pizzas and drinks for the soldiers, saying they were very thankful for the officers' generosity. Troopers said they felt the same gratitude toward the soldiers for their service.
Once pizza was brought out, the soldiers shouted "Who's the best? CHP!" and then gave them a big "Hooah!" and a few 'Git-R-Done' chants to thank the troopers.
"The level of commitment and service from these Officers is beyond exceptional. These are the events that happen across the entire State of California every day that normally go unheard," CHP said. "We are fortunate enough due to today's technology to share this story with you today."