Drafted into the Army at age 19, Pat Polis explained his life was forever changed by his two tours during the war in Vietnam.
"It's a powerful … it's a powerful thing, it never leaves you," said the now 71-year-old Reverend Doctor Polis.
The pastor of Washington Pike United Methodist Church in Knoxville was not a Christian during his war years, but in our on-camera interview he shared memories of the man he credits with guiding him toward a strong faith.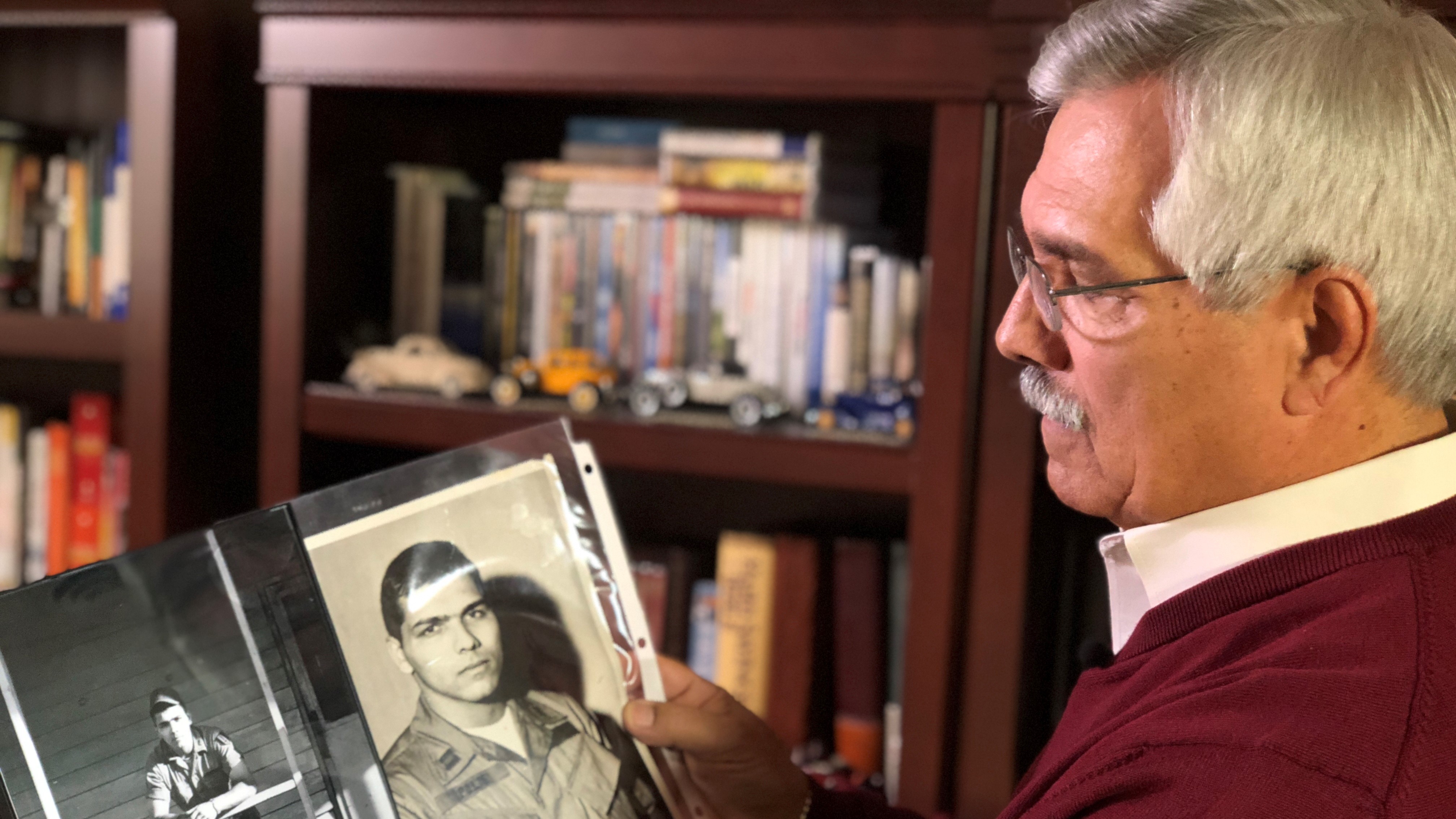 Still, it wasn't until years after his military service, during a successful career as a business leader, that Rev. Dr. Polis says one morning he felt an overwhelming presence of God.
"I heard a voice, not audibly, but in here say, 'I'm calling you," said Polis, pointing to his heart. That moment also transformed his life, and Polis has served as a pastor in Knoxville since 1993.
In addition to our on-camera interview where he explains the parallels between military service and his service to God, Polis took time to answer the following 10 questions about the impact his almost eight years of service in the Army had on the rest of his life.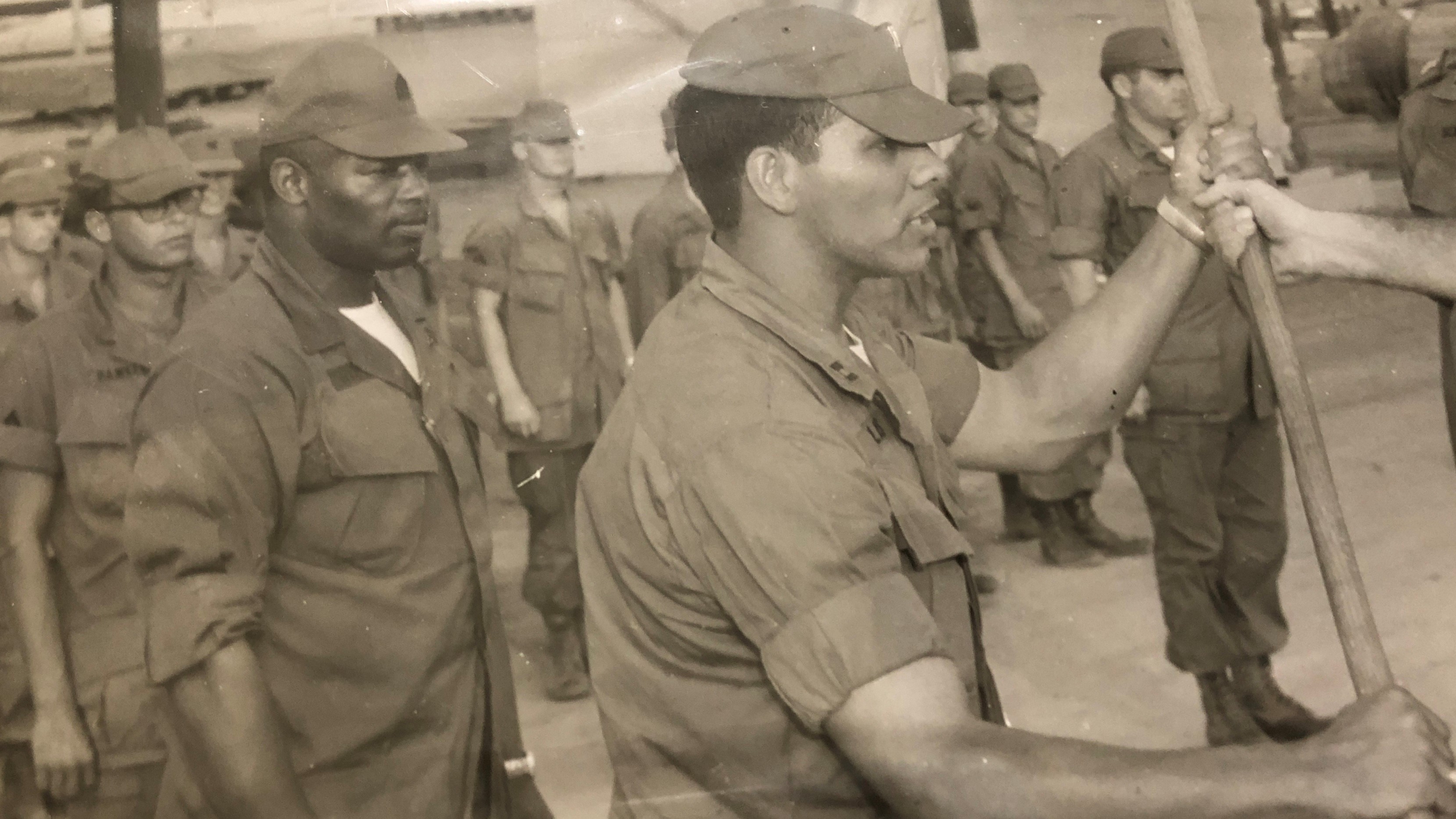 10 QUESTIONS: SERVICE & SACRIFICE
1. What one person influenced you most in life?
Jesus Christ, He changed my life from the inside out.
2. Do you feel honored and respected for serving your country?
Yes, all of that has changed for the better over the years.
3. How can people thank you for your service?
By just saying, "thank you for your service." I am so proud to be an American and a veteran.
4. How do you honor your fellow service men and women?
By acknowledging them when I see them. By serving in the Vietnam Veterans of America Bill Robinson Chapter 1078 here in Knoxville as chaplain. No finer group of men and women.
5. How do you think this generation of service men and women is different or similar to yours?
Saying goodbye to family will always be difficult and heart breaking. Facing the possibility of death or being wounded never changes. The memories and nightmares are the same. I would guess that the training has continued to improve and advance and I'm sure there have been advances in weaponry and support equipment.
Different: during the Vietnam era, the draft was in existence. That's how I entered the military. Most serving had one tour in Vietnam; some like me, had two and some had more. In the Middle East conflicts since 2001, active and reserve units have experienced multiple tours, meaning two or more. That can have an adverse affect on families and employment.
6. What influence did your military service have on the rest of your life?
It set the course for the rest of my life. After 50+ years, I still use my military training: my word is my bond; the mission is priority 1; honesty, integrity, hard work; accomplish the objective (s); never quit; never give up; keep alert; keep on learning; be the best I can be; serve others. I live by the code of God and country. I still believe in the oath of office I took in the military: "to support and defend the Constitution of the United States from all enemies, foreign and domestic…." I love my country with a passion - and that includes its flag.
7. Does your family have a history of military service?
My father was in the Army in World War II. My younger brother John was a Marine and served in Vietnam. He also has a Purple Heart.
8. Would you encourage your son, daughter or other younger generations in your family to join the service?
Our son Jonathan served in the Air Force and is an Iraqi veteran. We are so proud of him and his active duty service. I highly recommend the military after high school or college. The training, the responsibilities and the global experience are priceless.
9. How has your opinion of war changed?
It hasn't. War has become an accepted part of human history. While no war can be considered "good" because of the human and material destruction, there are times when force must be used to stop the advance of evil. Unfortunately, in any war, innocent people suffer and die; not just those in harms way. And even at my age I, like most others, would go again if called upon to do so.
10. How did your military experience shape your faith?
I was raised in the church, but did not practice my faith while in the military. However, while commanding a company in Vietnam, my first sergeant was a godly man and did his best to insert his faith into our relationship. Our relationship continued after Vietnam and after the Army. He retired and became a pastor and eventually I became a pastor. He became like a father to me. He has passed away but I remain in contact with his wife and family. So in a way, God was working in my life, whether I recognized it at the time or not.