They say a mother's love for her children is like nothing else in the world. It's a sentiment that true for Maybelle the cow.
"She's so loving with them, she teaches them manners, does everything a human mom would do," said Andrea Burritt.
Maybelle and her calves Miles and Eclipse live at the nonprofit animal rescue The Gentle Barn in Knoxville.
"In the world we live in animals are looked at as something we eat and wear, not as a family unit and loving and feeling," said Burritt, manager of The Gentle Barn. "We really believe here that animals are angels among us and teachers and healers."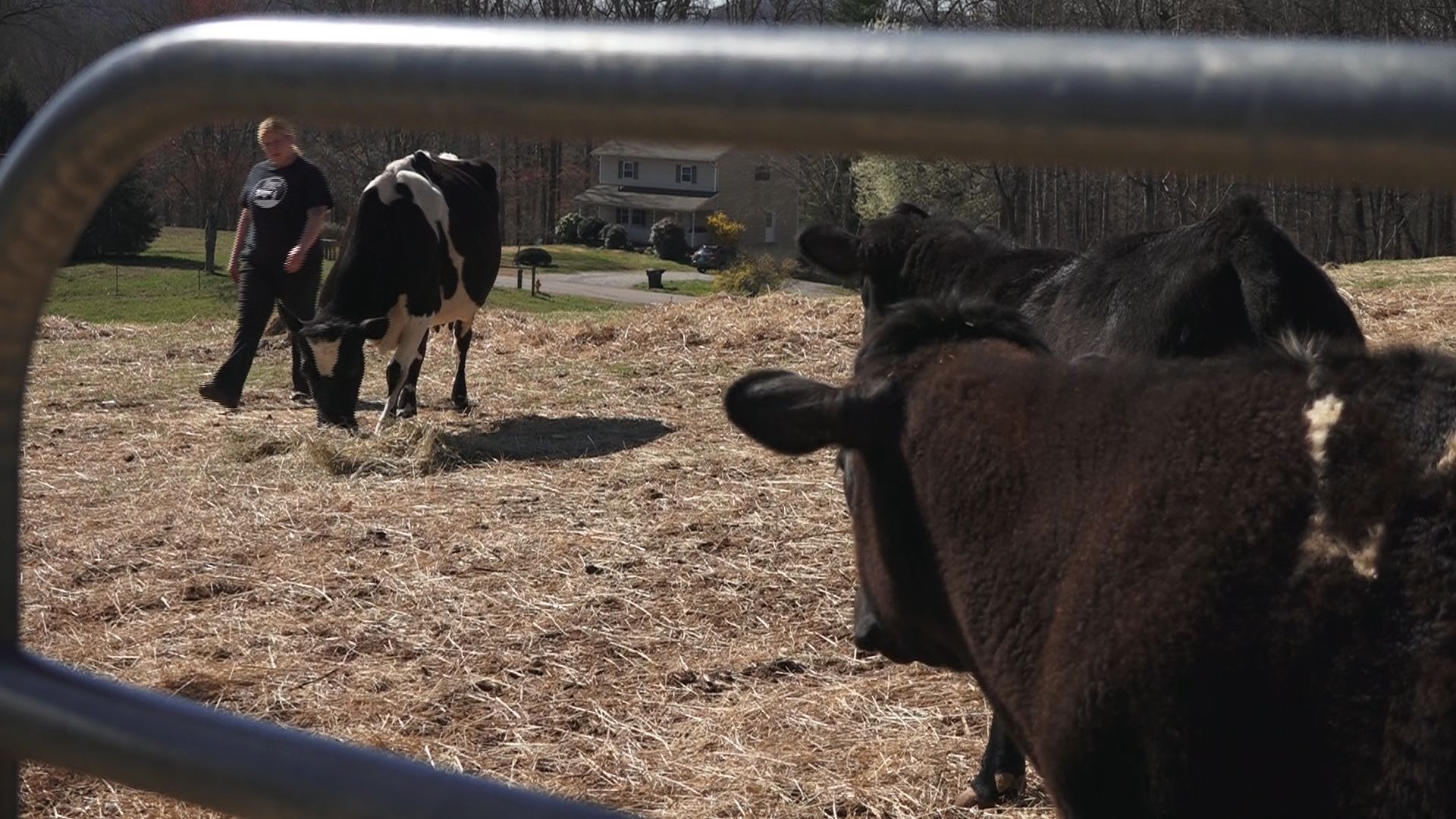 Maybelle never strays too far from her babies, because they haven't always been together.
"Maybelle actually came from a dairy farm, her whole life, she would have babies, and they would take her babies away so humans could drink her milk," explained Burritt.
As Maybelle grew older it was time for her to retire.
"When people retire cows they slaughter them, but this family was very kind and did a prayer circle and wanted to find Maybelle happy place," said Burritt.
"We were so excited to get her here and give her freedom," said Burritt.

However, something still wasn't right.

"She spent the first three days pacing the pasture, not eating, crying and she would look you in the eye and plead with you," said Burritt. "With cows, the only time we had seen them that upset is when they have been separated by their babies."
The Gentle Barn team got in contact with Maybelle's previous owners and discovered that she had a baby left behind.
There was only one thing for them to do, rescue him too.
"It was amazing. Maybelle, she is so wise and so smart and she knew, she actually stood at the corner of their pasture all day once she saw us leave with the trailer," said Burritt.

"When she saw us coming up with the trailer she started running with the trailer - then we opened up the trailer and he ran right to her," she said.
March marks a year that the pair has been back together.

"Miles is almost two years old now and he is still her little baby. If he gets too far they call out to each other to make sure the other one is close, we have to walk them out together," said Burritt.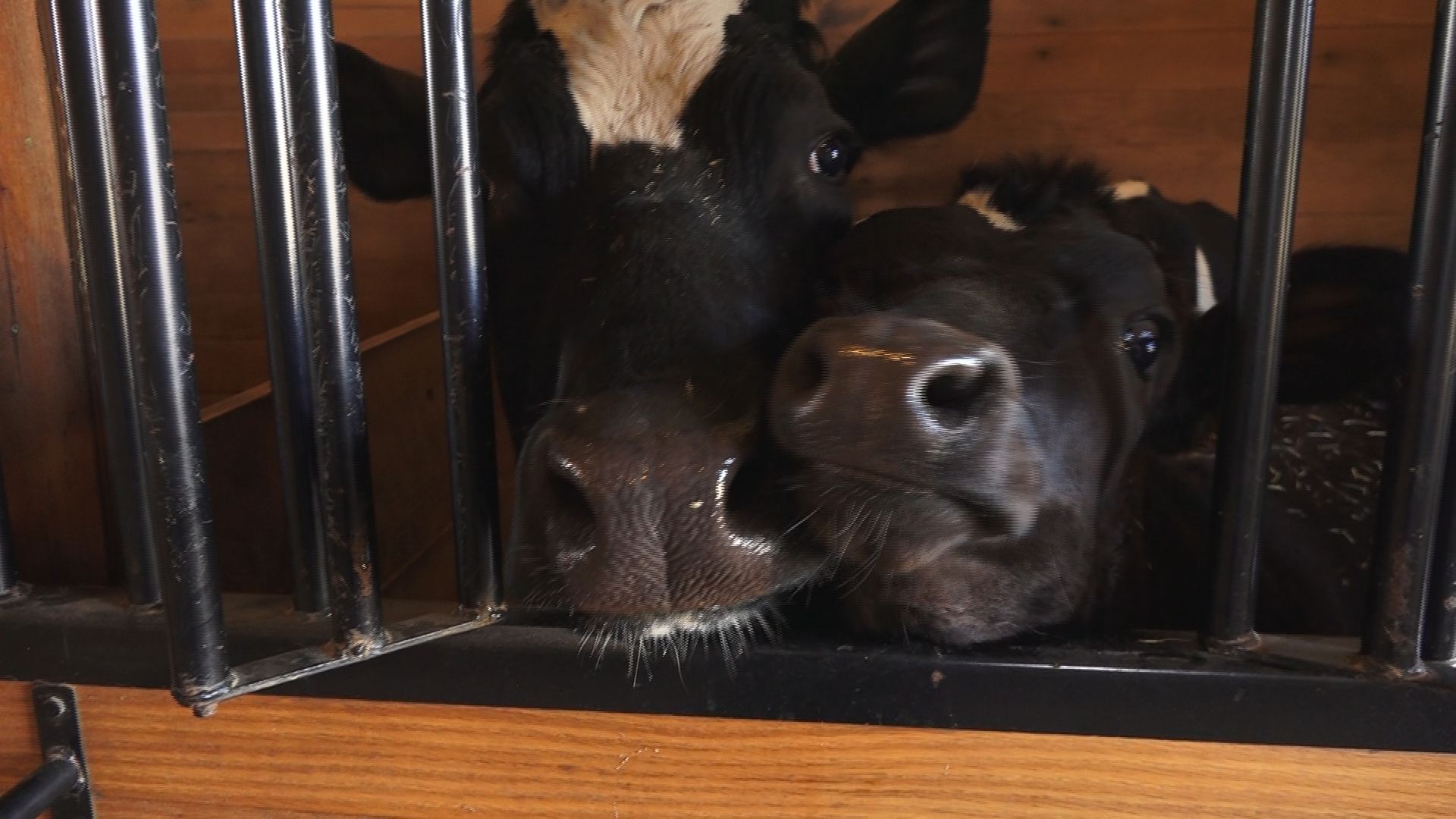 Soon after the pair was reunited, they got another surprise. Maybelle was pregnant.

"Very quickly we thought, 'Oh my gosh. Our one rescue turned into three!'" Burritt said.
Now Miles and baby sister Eclipse spend their days in the sunshine; grazing, goofing off and sometimes creating 'udder chaos' for mom.

"It is the greatest gift to us to see that and show the world that because we really want to make the world a gentler place for them where they can live as families," said Burritt.
You can follow all of the Knoxville Gentle Barn's adventures on their Facebook page.