Knoxville — East Tennessee Children's Hospital's Fantasy of Trees is here!
The event goes from Wednesday, Nov. 21 through Sunday, Nov. 25, 2018 at the Knoxville Convention Center.
The proceeds from Fantasy of Trees benefit East Tennessee Children's Hospital, Knoxville's only not-for-profit Comprehensive Regional Pediatric Center.
PHOTO GALLERY Fantasy of Trees enchants young and old alike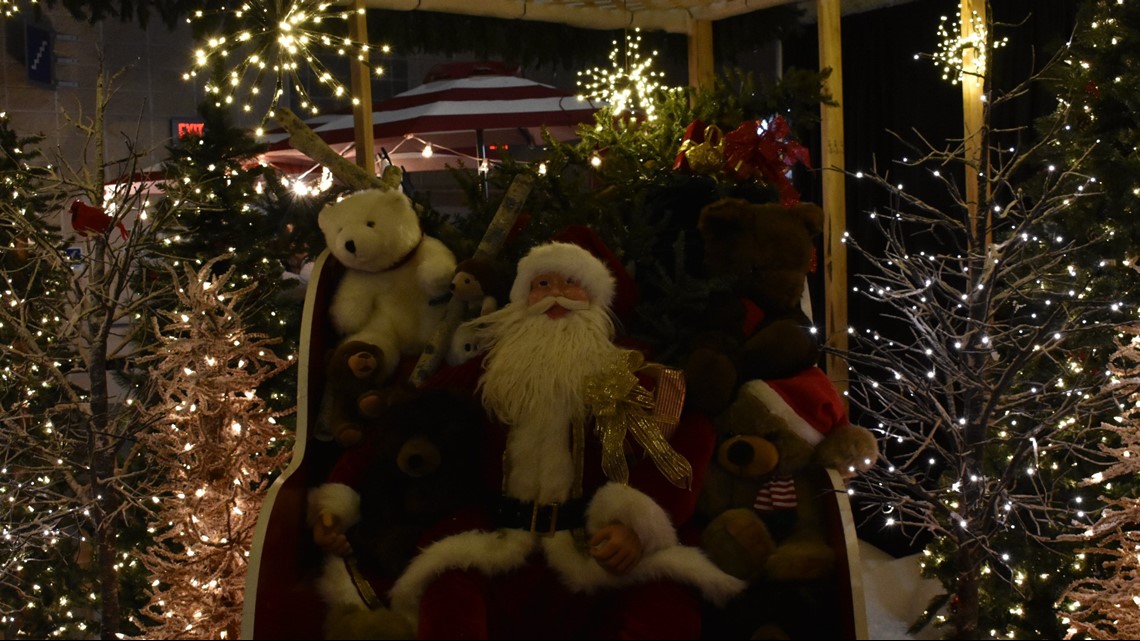 The event has raised more than $8.5 million to provide medical equipment for kids at the hospital. It's an event that has happened for 33 years.
"Since the first Fantasy of Trees in 1985 that welcomed 13,125 visitors, the Fantasy of Trees has hosted well over one million people," the website said.
The Fantasy of Trees is designed, created and staffed by thousands of volunteers who give more than 180,000 hours annually to make the Fantasy of Trees the premier holiday event in East Tennessee.
Click here for parking information and a parking map.
Ticket Prices
Adults: $8
Children Ages 4-12: $4
Children 3 and under: FREE
Fantasy 4 Pack: $20 (Online only. Includes 4 tickets good for any day.)
Preview Party: $75
Discount Offers
Knox County School Coupon Book - $1 off adult ticket with coupon
Knoxville News Sentinel coupon - $1 off adult ticket with coupon
Military & First Responders discount - $1 off adult ticket with valid ID
Saturday only - $1 off adult ticket with UT football ticket stub
Sunday only - $1 off adult ticket with worship bulletin
Only one discount or coupon may be redeemed per person. Discounts and coupons may not be combined. Discounts not available on online ticket purchases.
Daily Show Times
Wednesday, November 21: 9 a.m. - 9 p.m.
Thursday, November 22 (Thanksgiving Day): 3 - 8 p.m.
Friday, November 23: 9 a.m. - 9 p.m.
Saturday, November 24: 9 a.m. - 9 p.m.
Sunday, November 25: 12 - 6 p.m.
For more information on tickets to Fantasy of Trees, contact the Children's Hospital Development Department at (865) 541-8385 or email FOT@etch.com.
If viewing on a mobile device, click here to be able to interact with the 360 degree video.