Knoxville — Otters and reptiles will get the star treatment in the next phase of Zoo Knoxville's 10-year master plan.
The plan, approved by the board in 2014, calls for major improvements to animal habitats and visitor experience, with the goal of doubling the zoo's annual attendance to 800,000 people annually by 2026.
The Boyd's Asian Trek, with new homes for the tigers, gibbons, langurs, and more, is already complete.
Now, the next steps are to complete a new home for the zoo's otters and reptiles.
The otters are among the most popular animals at the zoo.
"Guests love them. They're active. They're busy," said Lisa New, President & CEO of Zoo Knoxville. But they're located in a pretty out of the way place, and New said zoo staffers realized as far as the habitat goes, "we could do better."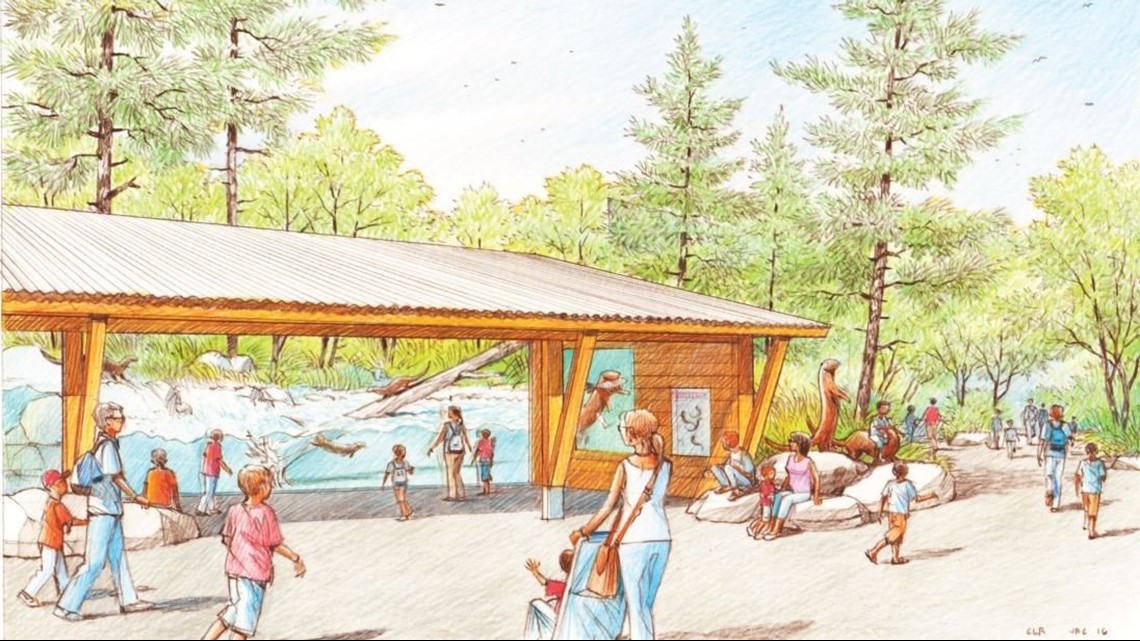 The plan is to move the otters closer to the zoo entrance, near the Asian Trek habitat, so they are front and center when visitors arrive. The artist's rendering of the new habitat shows a larger, glass-sided pool so visitors can watch the otters swim and play from a covered area.
The goal is to have the new otter area complete by the end of 2019 or early 2020.
Work will also soon focus on the reptile and amphibian area, which is one of the most dated structures still open at the zoo.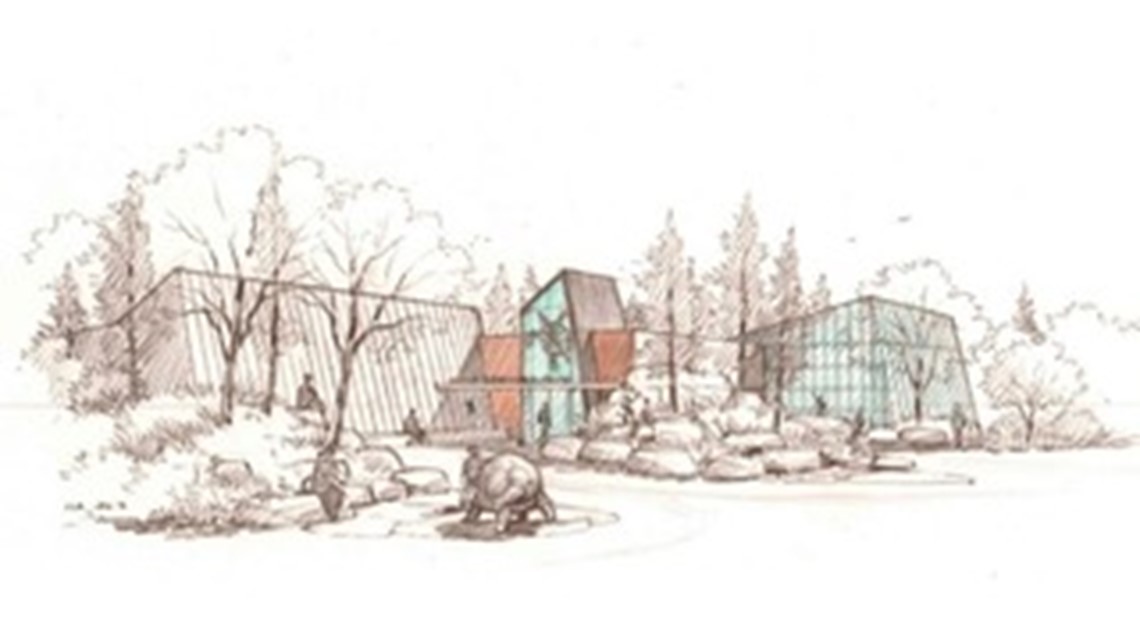 "We have one of the best collections in the world, and internationally known staff in conservation work. We want to showcase that," New said.
A new International Herpetology Center will do just that. Architects are on site this week, working on the design.
While the zoo is one of the biggest tourist attractions in Knoxville, and that's really important to them, New says they have a bigger mission of conservation at the zoo.
"When guests come, they see animals they never get to see in the wild, unless they go to Africa or Madagascar or Asia. Their ticket really supports our mission," she said.
The zoo works with other zoos accredited by the Association of Zoos and Aquariums (AZA) on a collective Species Survival Plan for all animals to help maintain a healthy, genetically diverse population in zoos so we don't lose animals to extinction.