The hashtag #EmptyNeyland was trending Monday in Knoxville, but not everyone is on board with boycotting the game in protest of the job Butch Jones has done coaching.
Alternate hashtags have surfaced in support of attending Saturday's game - either #FillNeylandUp or just #FillNeyland.
With the heart of the Tennessee fan base divided, we headed to the heart of Knoxville to ask folks what they thought.
People on Market Square were just as divided.
"You never go against your team," Jack Belcher said. He's in favor of #FillNeyland.
"You lost to Kentucky, and you lost to Vandy twice," Jayme Tilley said. He's in favor of #EmptyNeyland.
So we let the whiteboard do the talking. The voices behind the tallies were loud.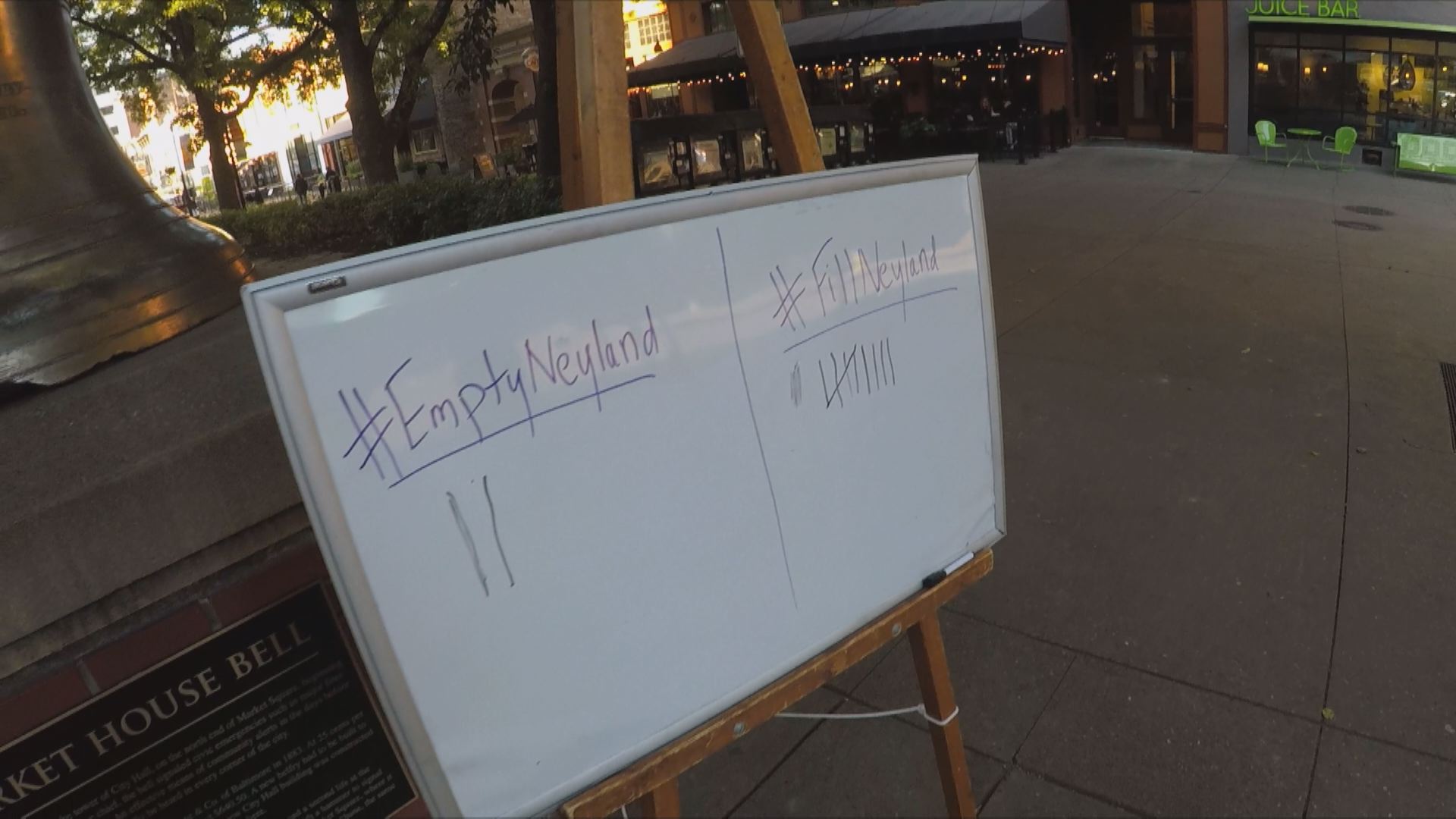 "I'm going to go ahead and say empty Neyland," Clay Britt said. "I've seen how bad it's been, I know how it is to lose because that's all I've ever known."
"I still feel like you have to support the team and the players," another fan said.
In our poll, 15 tallies fell under #FillNeyland, and six under #EmptyNeyland.
"This is my home and everything, but if you want something to change, then you have to make a statement for something to happen," Britt said.
But looking at a bigger, digital picture, we get much different results.
The website Tweet Binder counts how popular hashtags are, and #EmptyNeyland has been used way more, in nearly 2,000 tweets total, with more than 1,000 contributors.
#FillNeyland hasn't gotten as much traction. It has only 71 tweets total, and 57 contributors.
But the informal Market Square poll and the Twitter activity didn't agree. Most people in Market Square support the team and the players, and aren't willing to boycott the game.
"We're upset with Butch Jones, we're upset with the administration," one fan said. "They're not stupid, they're going to do what's right. We still gotta be there to support the players."