ANDERSON COUNTY — A well-known house is finding a new home in Oak Ridge.
The flat top house that used to live at the American Museum of Science and Energy moved to the Children's Museum at Oak Ridge Tuesday morning.
At just 576 square feet, it was the original tiny home. It's an example of the thousands of pre-fab houses built to house families in Oak Ridge during World War II.
Unlike many that have been modified or moved, this one has its original design. Now, it will have another chance to educate East Tennesseans.
"We can allow visitors to come and walk through the home and literally be in environment that you could've been in the 40s when the world war two effort was really in full swing and see how these Manhattan project workers lived," Project Manager Lee McGetrick said.
The Children's Museum offered to give the Flat Top a new home when AMSE, which will soon reopen in its new location in Main Street Oak Ridge, announced its move.
The new AMSE location doesn't have space to keep the Flat Top as an exhibit and the Children's Museum does have room on its property southeast of the museum building.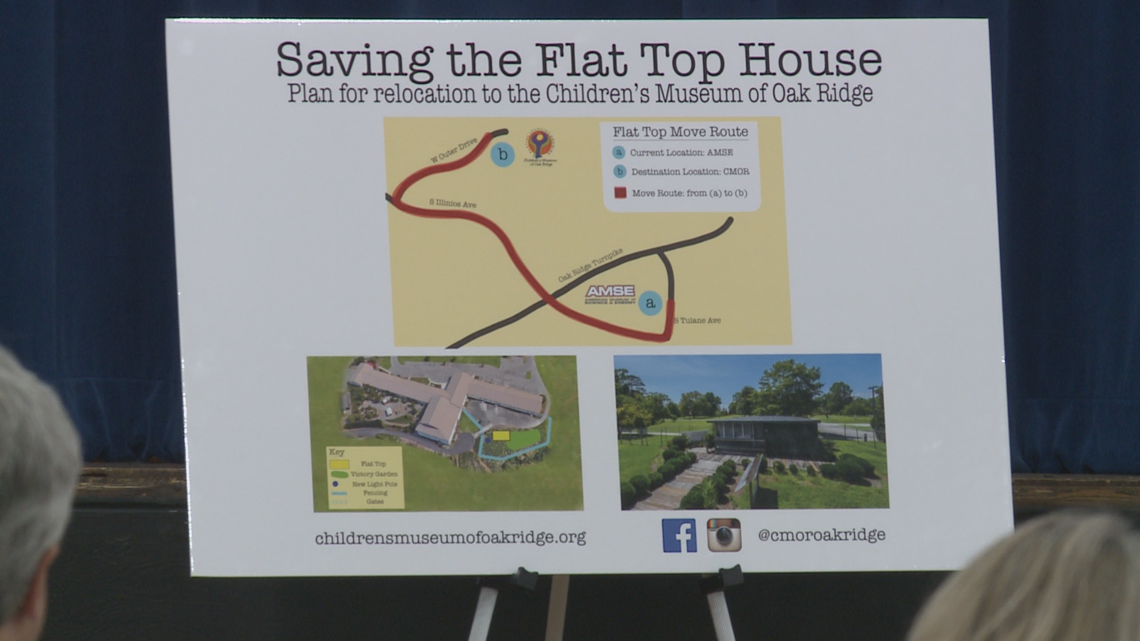 The children's museum needs $25,000 to preserve the home. It's crowdfunding that money on GoFundMe.
The move was initially set for Tuesday, Oct. 2 but was postponed because of delays in the site preparation due to heavy rains.