There are no perfect ingredients to a healthy life. No recipe to follow. But Keith McDaniel is making it up the best he can.
"I kinda make it up as I go. I call it the 'meat, eggs and cheese diet' because you eat a lot of meat. You eat a lot of eggs, and you eat a lot of cheese," the 60-year-old Oak Ridge man said.
Two years ago, when McDaniel went to the doctor for a physical, he looked and felt like a different man.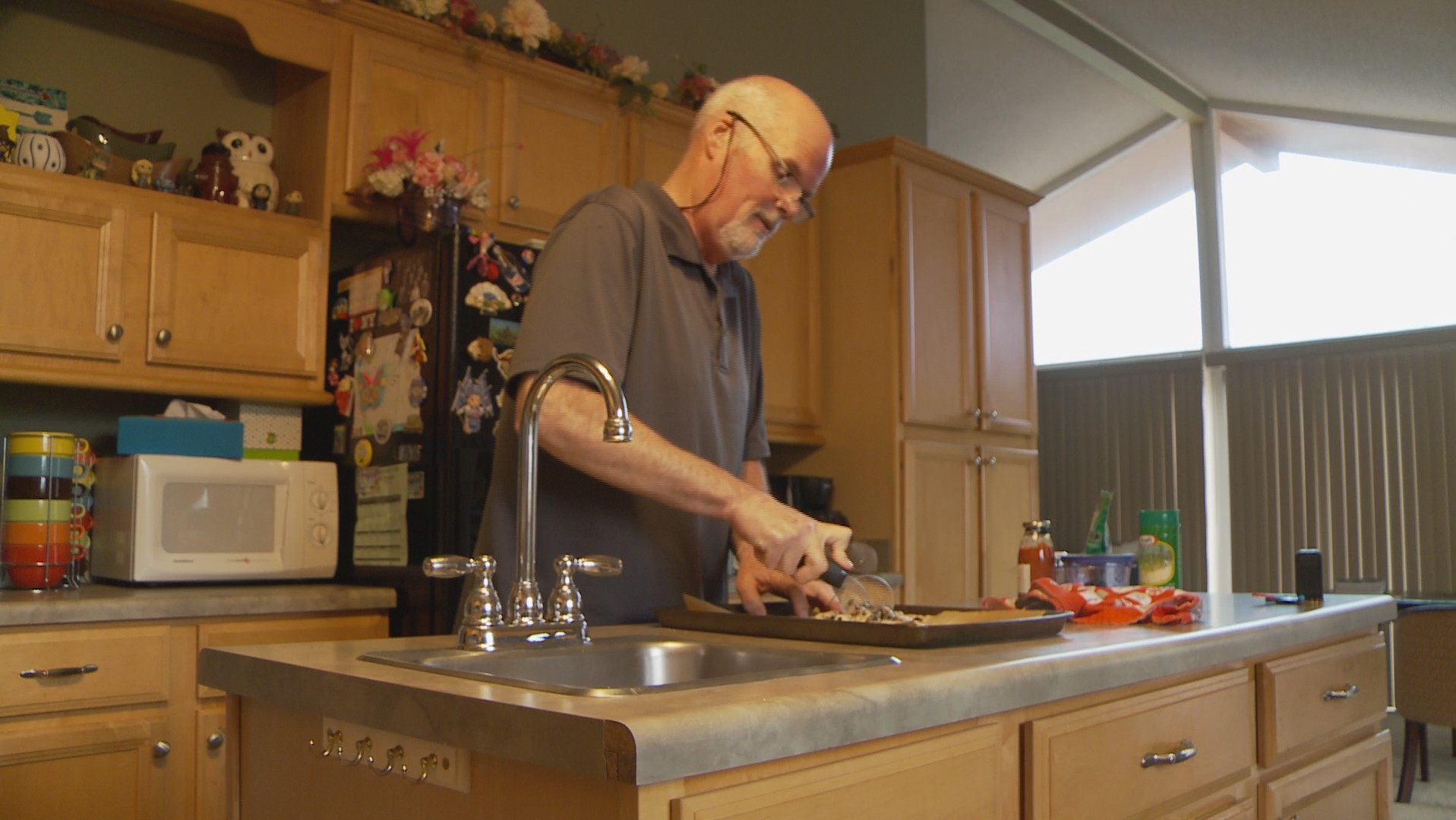 "What really terrified me was when I got on the scales, and I weighed 292 pounds; the most I'd weighed in my life. I said 'I'm not going to let myself get to 300 pounds,' so I decided to do something about it," McDaniel said.
After researching online, McDaniel started cutting back, but not completely cutting out, carbs.
"I had done a low carb diet in the past, but it was extremely low carb, which is about 20 grams a day. I was hungry all the time, and I just couldn't maintain it. You know, once I got off of it, I'd gain the weight back, so I did some research and found that if I stuck to around 50 net carbs a day, I would lose weight and I wouldn't be nearly as hungry," McDaniel said.
The pounds started falling off.
"After about a month, I'd lost 10 or 12 pounds, and I thought, 'Wow, this works.' So I decided to commit to it and sure enough, for the first 6 months, I was shedding like two pounds a week," he said.
The secret ingredient wasn't just in the meals he was making, but rather in a written ritual he was keeping.
"One of the things I decided to do to keep myself accountable was to keep a food journal and write down every single thing that went in my mouth and how many carbs were in it. I've done that almost everyday for almost two years," he said.
Good days, bad days and everything in between are jotted down in notebooks to remind McDaniel of how far he's come, and what he still needs to do.
"I try to walk when I can, but I need to do that more on a regular basis," McDaniel said. "The thing that I want people to take away from my story is that it's never too late, and you're never too old to make significant changes in your life and in your health."
When you change your life for the better, that's one recipe you want to share.
McDaniel also gave us a copy of his favorite shredded chicken pizza crust recipe:
1. Thoroughly drain the canned chicken, getting as much moisture out as possible.
2. Spread chicken on a baking sheet lined with parchment paper or silicon mat. Bake at 350 for 10 minutes to dry out the chicken.
3. Once chicken is done baking for 10 minutes remove and place in a mixing bowl. Increase heat of oven to 500 degrees.
4. Add cheese and egg to the bowl with chicken and mix.
5. Pour mixture onto baking sheet lined with a parchment paper or silicon mat and spread thin. Placing parchment paper on top and using a rolling pin makes this easier.
6. Optional: With a spatula press the edges of the crust in to for a ridge for the crust. This is beneficial is you're using topping that may slide off (i.e. eggs).
7. Bake the crust for 8-10 minutes at 500 degrees.
8. Remove crust from oven. Add desired toppings and bake for another 6-10 minutes at 500 degrees. Toppings will dictate final cook time and carb count.
9. Remove from oven and allow to cool for a few minutes.
Your life is now changed. Enjoy!