FENTRESS COUNTY, Tenn. — Fentress County Sheriff's Office deputies are racing against time once or twice a week as overdose calls become more common.
"You've got seconds a lot of times to save a life," said Rockford Garrett, the chief deputy. "Thirty seconds can be a long time."
That's where they hope a new initiative could help. FCSO is among the first agencies in Tennessee to leave behind overdose reversal kits after responding to overdose calls.
"If it's 10 minutes, 20 minutes, then that could cost somebody their life," investigator Hunter Fowler said. "If the kits are there, then it'll give them an opportunity to administer Narcan before we get there, which gives them more of a fighting chance."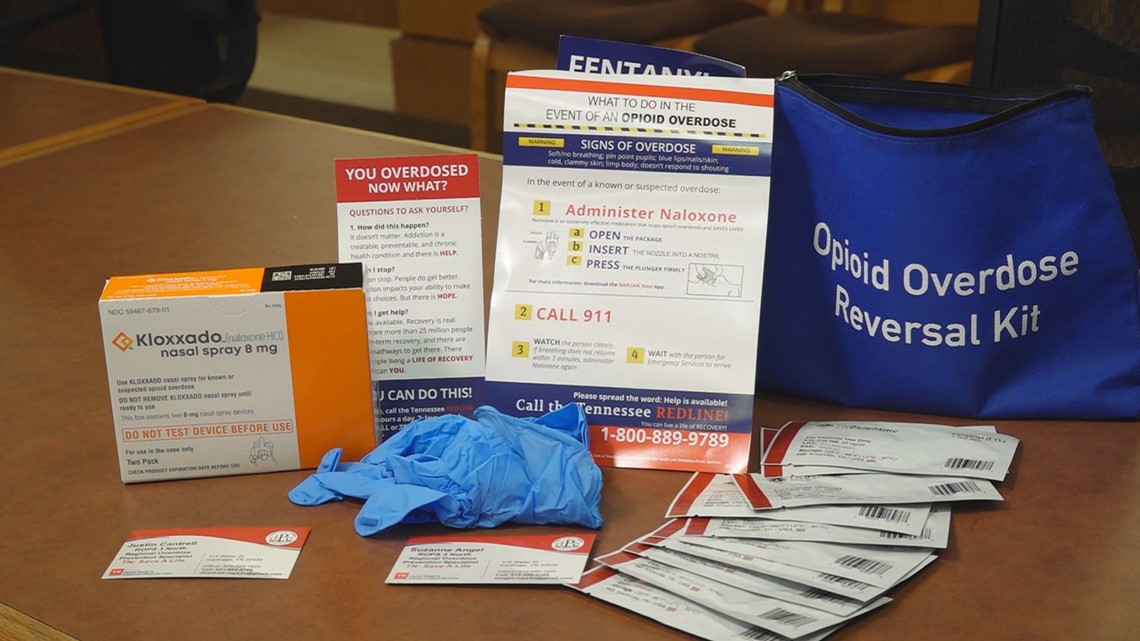 The kits, provided by Regional Overdose Prevention Specialists (ROPS), contain two doses of naloxone, fentanyl test strips and resources. Fowler believes they'll make a difference.
"It'll end up saving somebody's life," Fowler said. "A lot of the calls are repeat offenders. They can be in different places, but maybe giving these kids out, we'll give them something to have with them while they're going somewhere."
The resources can also connect people struggling with addiction to recovery centers.
"There's more fentanyl coming into the county, which is leading to more overdoses," narcotics detective Anthony Gunter said. "The kits ultimately have the resources for them to call if the person actually needs help."
The initiative launched on July 7. In the six days since they've handed out two kits to people who overdosed. They cannot be picked up from the Fentress County Sheriff's Office.