KNOXVILLE, Tenn. — East Tennessee has a new tool to combat the overdose crisis. Metro Drug Coalition is handing out fentanyl test strips to those who ask for them.
"A lot of people have a misconception about people who use drugs. There are people who do not intentionally want to use fentanyl," said Jessica Stanley, a regional overdose prevention specialist. "It's important for individuals to be able to test their substances to know if they can be safe or not."
In 2022, the Drug Enforcement Agency said they seized more than 50.6 million fake prescription pills that were laced with fentanyl. That includes 184,382 pills and 316 pounds of fentanyl powder in Tennessee, Kentucky and West Virginia.
Fentanyl strips can determine whether a substance has the deadly drug in a matter of minutes, outside of a typical lab. A pilot program in Tennessee showed that 81% of people who used the test strips changed their behavior.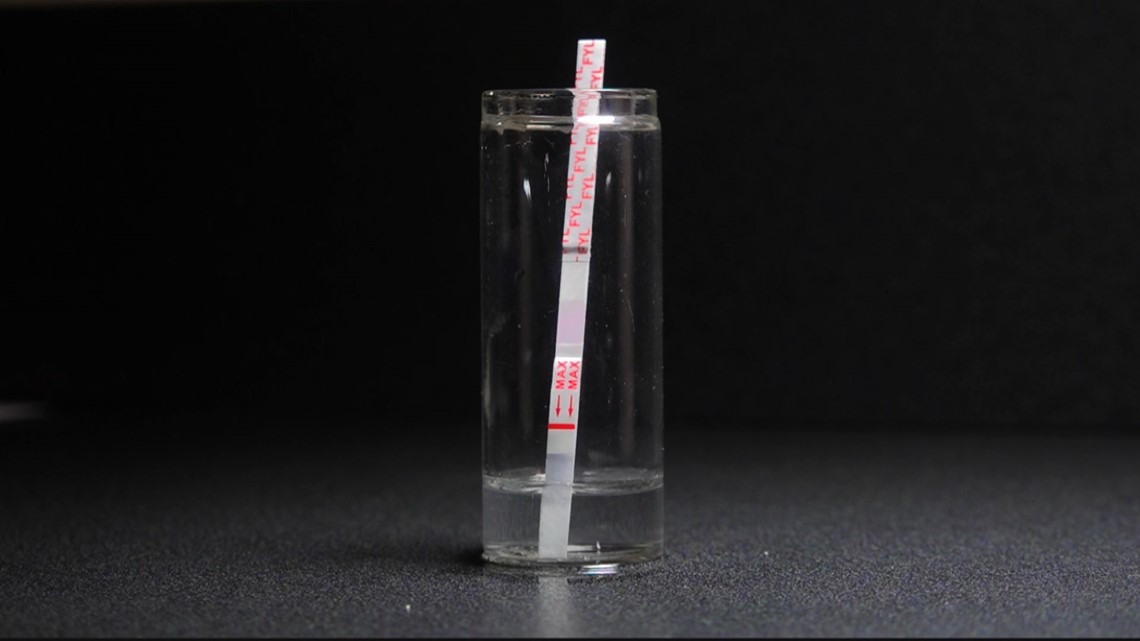 "It was interesting because it wasn't just, 'We use less,'" said Anthony Jackson Jr., the director of prevention and early intervention services for the Tennessee Department of Mental Health and Substance Abuse Services. "No, it was, 'I decided not to use.'"
State leaders hope that trend will continue as the test strips get distributed across East Tennessee through organizations like Metro Drug Coalition.
It's possible because state legislators recently passed a law that removed fentanyl test strips from the drug paraphernalia category.
"You get different answers [from people who use the strips]," Stanley said. "They're carrying Narcan. They're not using substances alone. They're going to different buyers. They're using less, things like that. All that kind of wraps up into the overdose prevention part of them."