Adopting a new pet means adopting a lot of new responsibilities. That includes additional financial responsibility, especially in the first year of adopting your new pet.
Additional fees, such as purchasing a collar, crate, cat litter or paying off veterinary fees, should be taken into consideration as well.
When adopting a dog, size matters when it comes to the cost. The bigger the dog, the bigger the price tag.
In the first year of owning a small dog, owners are expected to spend about $1,470, including veterinary costs and food.
For a medium sized dog, that price jumps up about $300 to $1,780.
With a larger dog, the ASPCA says costs can reach up to over $2,000 in costs.
Those adopting cats should expect to spend about $1,175, including food and vet bills.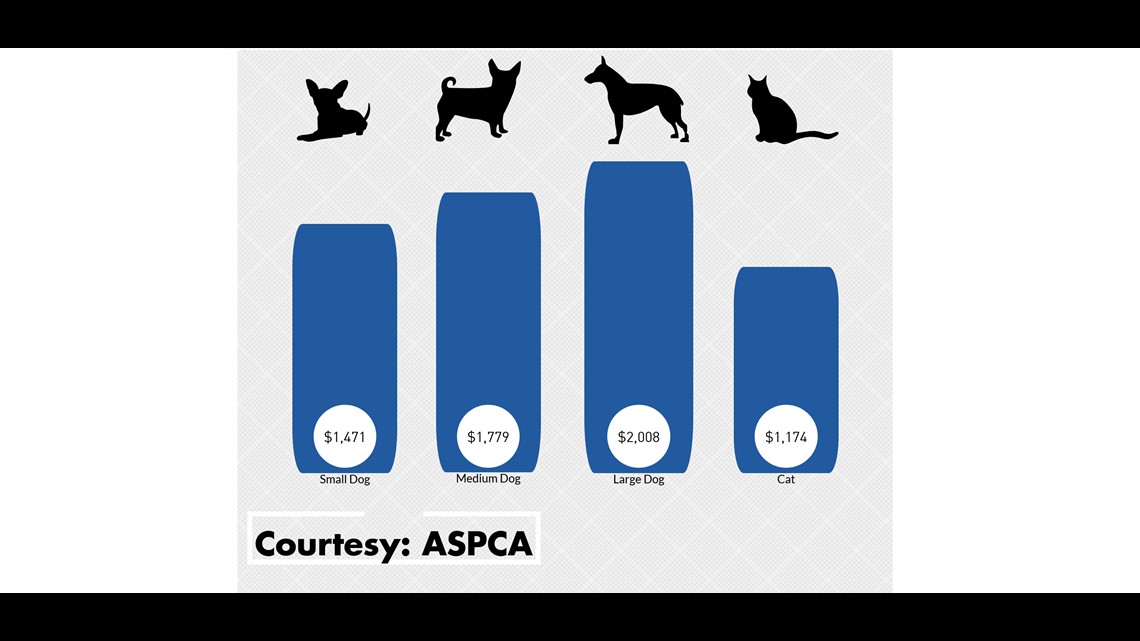 After that first initial year, pet owners should expect to pay at least $700 for cats annually, and up to $2,000 for the largest dogs.
Hundreds of animals are looking for new forever homes, and your home could be next.
Think you're ready to take on this responsibility? Well, on August 17, you can! You can be a hero and give a cat or dog in need a loving home during Clear the Shelters.
More than 100 animals found a new home during last year's Clear the Shelters event in East Tennessee, and more than 103,000 pets were adopted across the U.S. Since five years ago, the pet adoption drive has helped find more than 256,600 pets new homes.