The beginning of 2018 has been tough for the Love Kitchen in Knoxville after East Tennessee said a tearful goodbye to beloved co-founder Helen Ashe in February, but volunteers are making sure the legacy she and her twin sister Ellen Turner worked so hard to build continues.
Helen passed away on Feb. 13 just a day before the 32nd celebration of the Love Kitchen at the age of 89, and her sister Ellen passed away in April 2015. The two were equally passionate in their mission to help others in need and spread love and joy through the community.
"God sent two, we say, because there's so much work to be done. But I tell you, I know what my sister's thinking, and she knows what I am thinking," Ellen said in 2010.
On Feb. 14, 1986, Helen and Ellen started the charity serving 22 people at a small church in East Knoxville. Today their mission is in the hands of the many volunteers at the Love Kitchen, who serve over 3,000 meals each week and deliverers meals to homebound residents.
Every Wednesday, volunteers at the Love Kitchen host a breakfast and they distribute emergency bags filled with canned and dry goods. Thursdays they serve lunch an deliver meals to elderly, disabled and homebound residents in their community.
One such volunteer is Mary Kurr, better known as the Knox County Schools "Coupon Lady." Mary retired after more than 40 years with the school system, but the retired life left her feeling like she had lost something important..
"I got up every morning at 5 because I didn't have a purpose in life anymore," she said.
Little did she know at the time, but that would all change after she got a invitation from a friend to head to a church luncheon five years ago. The charming speakers at that luncheon: Helen and Ellen, the co-founders of the Love Kitchen.
"The whole time I was sitting there, I felt like God was talking to me and saying 'Hey, you can do this,'" Mary said.
Mary decided to ask Helen how she could get involved with the Love Kitchen.
"Helen said, 'Well baby, do you have time?' And the tears started streaming," Mary said. "And I said, that's all I have is time."
With a newfound sense of purpose, Helen told Mary to be at the Love Kitchen at 10 o'clock the following Thursday. As she worked, not a day went by for her without a hug from the two sisters, and the warmth, kindness and generosity of Helen and Ellen rubbed off on Mary.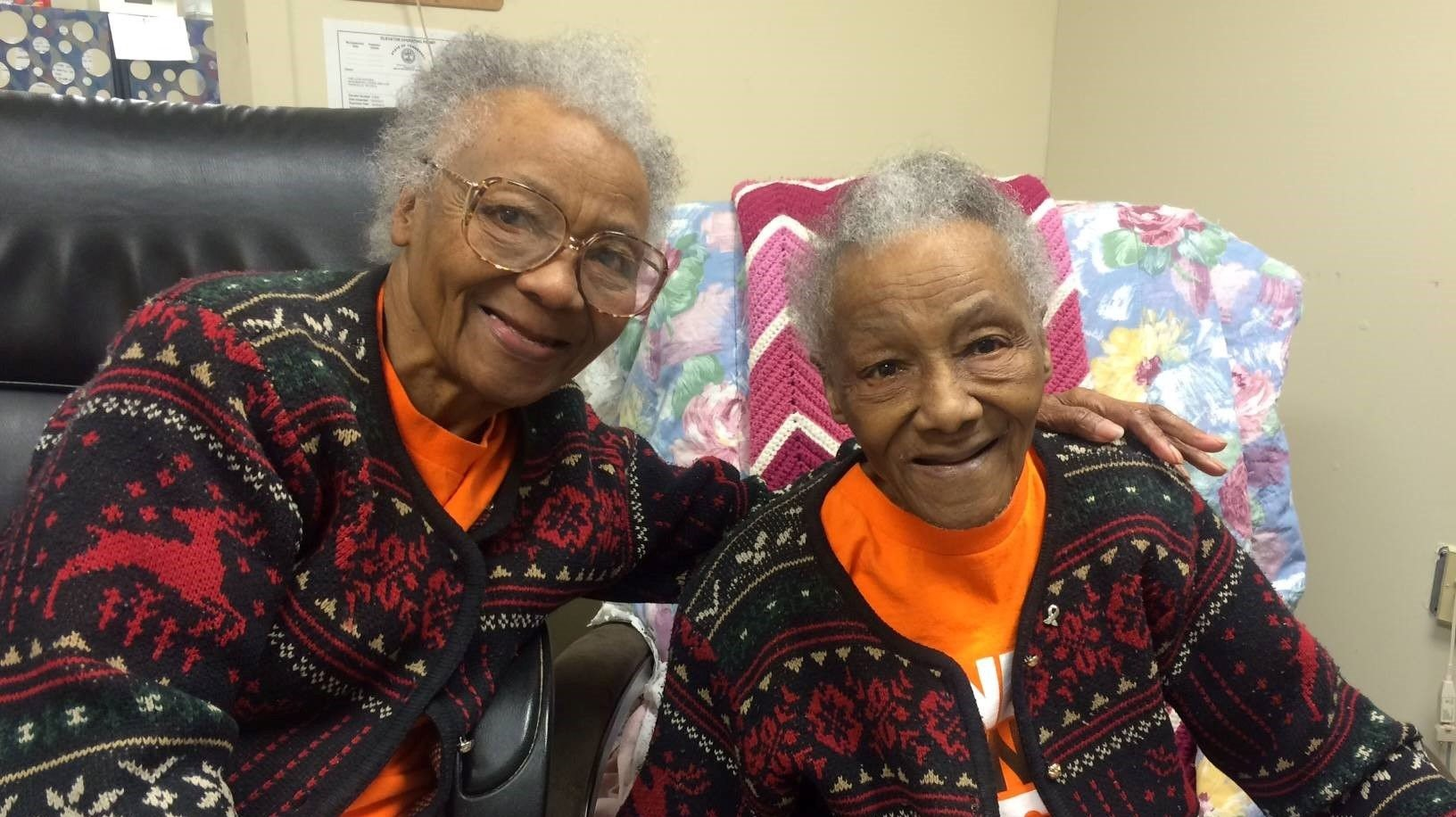 Even now that both Helen and Ellen are no longer here to share their love with Mary, she still senses their presence every day.
"While they're not here in body, they are here in spirit, every single day. You can almost feel them on your shoulders… saying, 'Baby do this, baby do that,'" she said.
Mary continues to make her retirement one with purpose with other volunteers at the Love Kitchen, saying she feels the love the sisters worked so hard to instill in the community.
"It just seems like we're all a team, and Knoxville just seems to want to come together and make sure that this wonderful ministry that the sisters started is ongoing and ongoing," she said. "I feel like God gave me good health and I need to give back."
The Love Kitchen has provided meals, clothing and emergency food packages to homebound, homeless and unemployed people in East Tennessee since 1986. The organization runs off of volunteer power, as it has no paid staff and all donations go toward its goal of helping those in need.