KNOXVILLE, Tenn. — Beatles legend Paul McCartney performed on May 31 in Knoxville for the first time ever. Ted Heinig, president of AC Entertainment, announced the performance in February.
Tickets for the "Got Back" tour stop went on sale that month, and more tickets were available closer to showtime too. McCartney, who turns 80 in June, played with his band at Thompson-Boling Arena.
Heinig revealed the news in February morning on B97.5 FM radio with a WBIR crew in tow.
"Paul is on everybody's bucket list," he said, smiling.
Heinig, who has worked 30 years in live music promotions, said McCartney is the kind of artist one dreams of bringing to town. The fact that a Knoxville-based promoter can bring him here is even sweeter.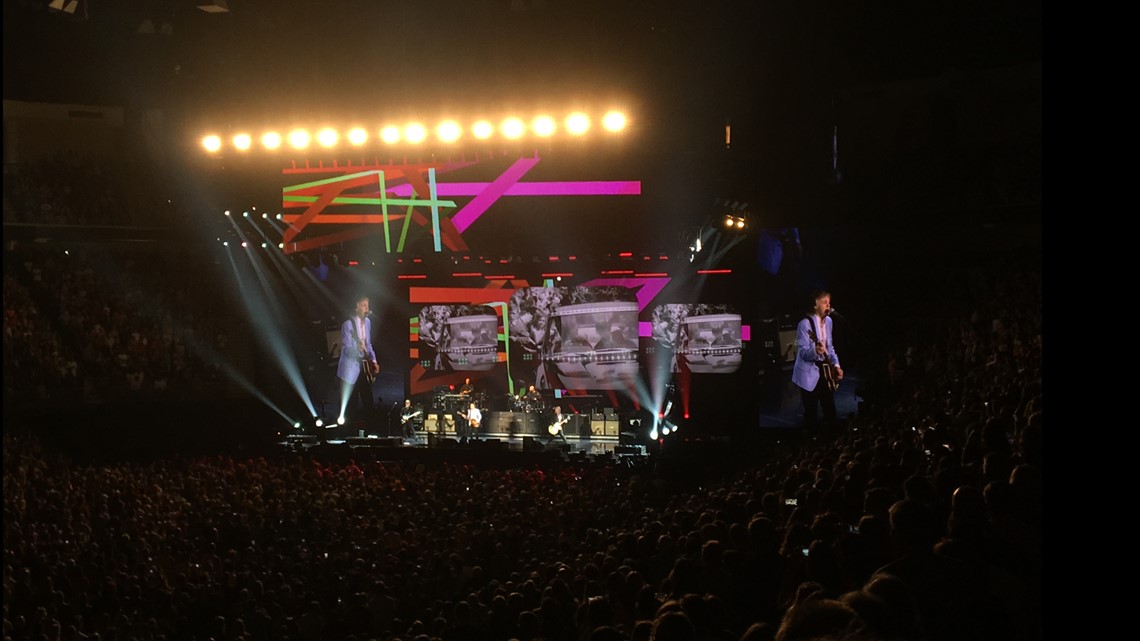 Heinig said he had been sitting on the secret of Macca coming to Knoxville since October. That's when he learned AC Entertainment/Live Nation could have one of the greatest pop musicians ever here --- if they wanted him.
It was an easy "yes," he said, noting he's proud his hometown is getting the honor.
McCartney, composer with the late John Lennon of some of the most enduring music of the 20th century, has played Nashville many times and visited Memphis as a Beatle and as a solo artist.
But he had never been to K-town.
For Beatles fans, it's a bucket list moment. For Knoxville, it's one of the biggest names in our live music history. The Rolling Stones played the Knoxville Coliseum - 50 years ago in July 1972.
Music fans could count on McCartney playing a lot of Beatles hits -- including "Hey, Jude" and "Let It Be" -- as well as tunes from his former band Wings. He usually does a tribute to Lennon and George Harrison, the Fab Four bandmates who are no longer living.
And, of course, one of the big moments is usually reserved for "Live and Let Die" when the pyrotechnics go off. His family has scolded him that he sits too close to the fireworks when they explode by his piano, but McCartney says he loves it.
Other cities on the "Got Back" tour included Winston-Salem, N.C., Spokane, Wash., Seattle, Fort Worth, Texas, Baltimore, Oakland, Calif., Boston and Orlando. You can get more information about the tour here.
His concerts inevitably draw multiple generations, from Boomers who saw the Beatles' U.S. debut in February 1964 on "The Ed Sullivan Show" to children just learning to sing songs like "Yellow Submarine".
McCartney last toured in 2019.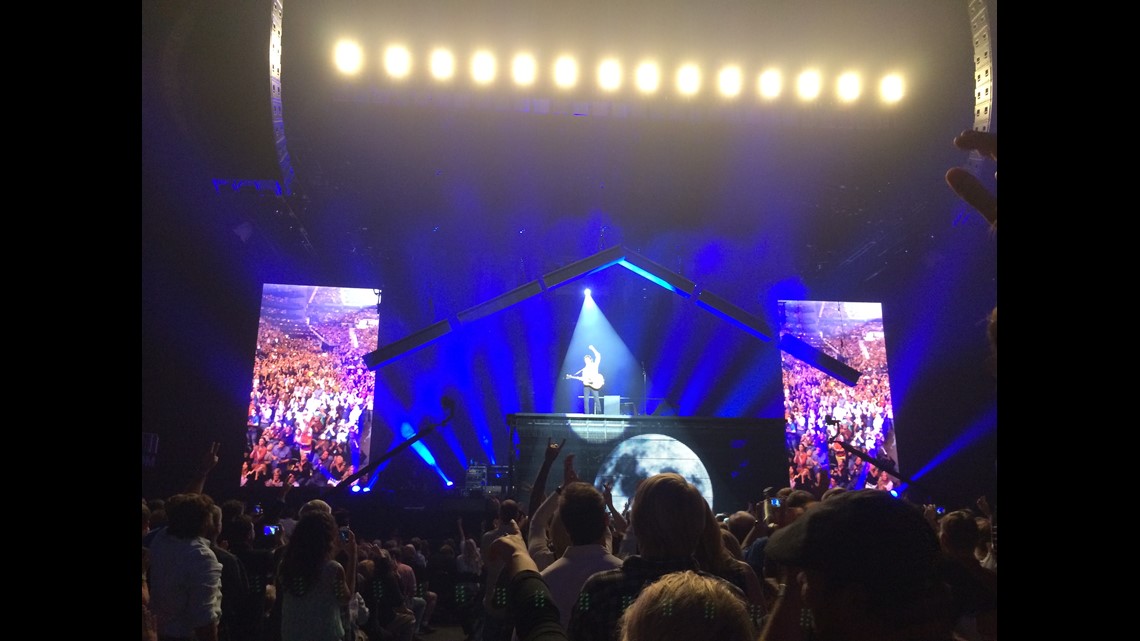 He's made a point in recent years of hitting places he's never been before.
So, while he's played big towns like Atlanta many times, now he's trying to reach smaller cities.
In 2019, for example, during the "Freshen Up" tour he stopped in Lexington, Ky., Greenville, S.C., and Fort Wayne, Ind., in the United States. He also continues to tour outside Britain and the U.S.
In the last 15 years or so he's maintained a full road schedule, touring pretty much every year or every other year.
Like all artists, COVID forced him off the road in 2020 and 2021.
McCartney can fill stadiums but he's gravitated mostly to arenas like Thompson-Boling.
Since about 2001, he's toured with essentially the same bandmates: Rusty Anderson, Brian Ray, Paul "Wix" Wickens with whom he also toured in the 1990s and drummer Abe Laboriel Jr.
While this will be his first time coming to East Tennessee, it's not the first time for a McCartney. His son James has played here at least twice -- at the Relix venue in Happy Holler and at the Open Chord on Kingston Pike.
The elder McCartney, who has homes in New York, London and in Surrey, England, remains omnipresent as a Beatle.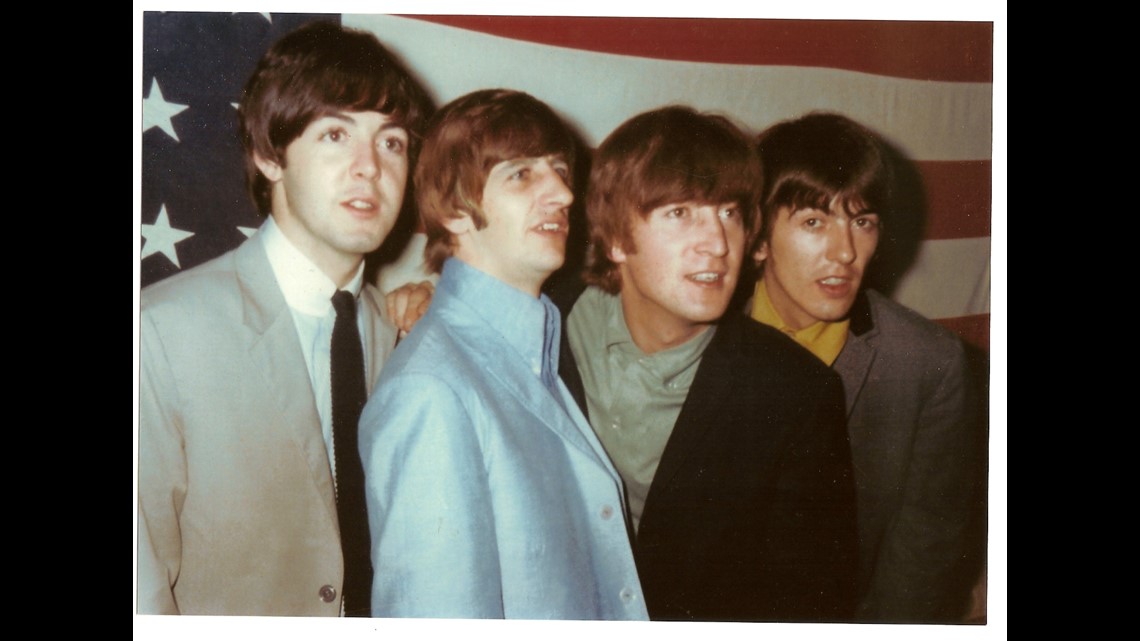 He joined producer Rick Rubin last year for a Hulu series about his work as a composer. The Beatles featured in Peter Jackson's 2021 rework of the 1969 "Let It Be" film sessions for what became the multi-part Disney Plus special "Get Back", and just this month saw the release to IMAX theaters of the famous "Rooftop Concert" that the band performed in late January 1969 in London as they wrapped up recording "Let It Be".
They formally broke up in 1970, moving on to respective individual careers for the rest of their lives. McCartney, for example, toured with wife Linda and then formed the band Wings, which thrived in the 1970s.
Lennon was shot to death in December 1980. Harrison died of cancer in November 2001.
Ringo Starr, who turns 82 in July and lives in the Los Angeles area, continues to perform live in the United States and has a tour that starts in May.