SCOTT COUNTY, Tenn. — People in Scott County are finding photographs and other items on their property from a surprising source. Tornadoes in Middle Tennessee demolished homes and sent the items airborne 50 to 120 miles away.
Leigh Ann Henry's husband noticed a piece of paper in a mud puddle on their property in southern Scott County. It turned out to be a Christmas card that was in a home in Cookeville.
"As you can see, it's pretty tattered. But there are other people who have found photos that are in perfect condition. It is amazing how far these things traveled. I can see things blowing from one yard to another, but not that many miles away," said Henry.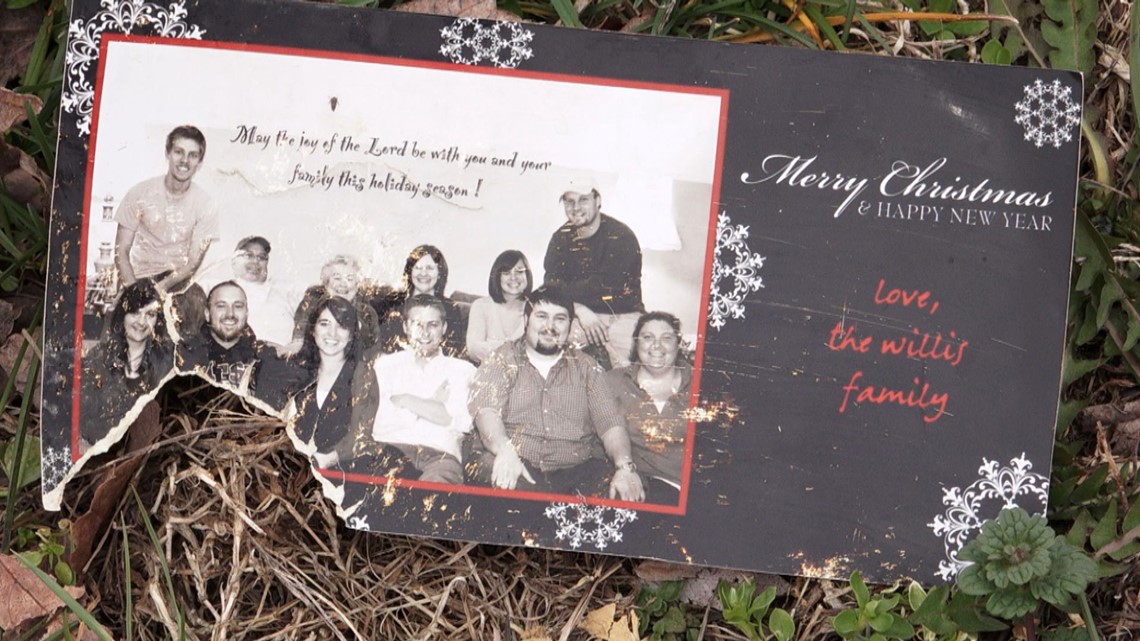 Henry and others started posting the photographs on Facebook. In many cases, they have already located the owners.
"A friend saw a guy in this photo was wearing a MTSU sweatshirt and the name on the card was Willis. They located him and it was his sister's house that was hit by the tornado in Cookeville. They are okay, but their house was destroyed," said Henry. "It was just unreal to find a picture like this after that storm and from a family that lost everything."
When seventh-grader Alyssa Watts heard people were finding photos from the tornadoes, she decided to search for items in her neighborhood. Watts found a couple of photographs and identified the family as residents of Cookeville.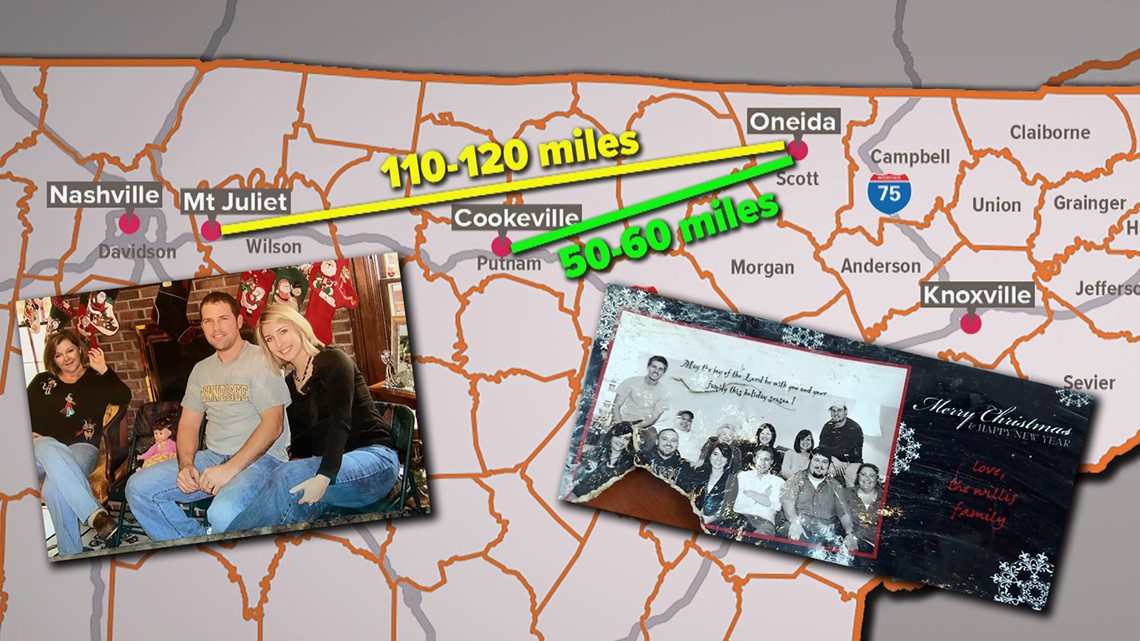 "Their house went up in the wind with the tornado while they were still inside. They're in the hospital with injuries, but they are okay. It's more of like a breath-taking moment when you know they're okay and they're alive," said Watts.
Hannah Nelson posted a photo found at her parents' home in Oneida to Facebook. The photograph was from a house in Mt. Juliet, meaning it flew around 110 to 120 miles before reaching the ground.
The people in Scott County will return the airborne photographs back to the rightful owners who have been identified. The effort to rescue and return these images will allow tornado victims to salvage some photographic memories from a time before their homes and lives were ripped apart by a historic storm.