PIGEON FORGE, Tenn. — Pigeon Forge on Monday cut the ribbon on a new mass transit facility for its trolley fleet.
City leaders met at the new $5.4 million facility at 186 Old Mill Avenue, which is next to Patriot Park and the Old Mill.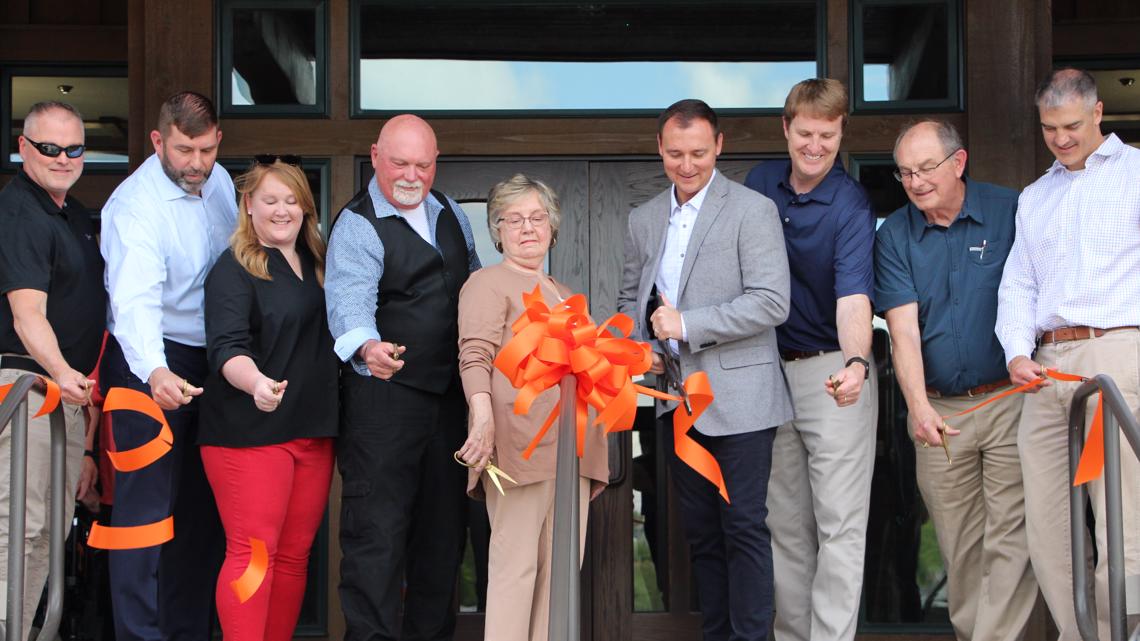 The transit center has been under development for nearly two years. The more than 20,000-square-foot facility has lots of space indoors as well as 10 new trolley berths. A dedicated lane of traffic will also allow for easy passenger loading and unloading.
Pigeon Forge said its trolley system operates year-round and is the third-largest rural transit system in the United States -- transporting more than 3 million riders yearly along six routes during peak season.